As seen on Facebook Live, You Tube, and Instagram TV.  
Become an inspired, organized, and confident cook!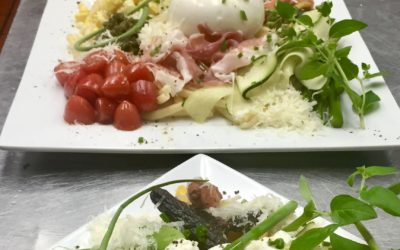 By: Chef Laura Bonicelli Every chef has a dish that they know is greater than the sum of its ingredients. Here it is! This picture is from a demo at my favorite Farmers Market! If you want more recipes Join The Club!!![mepr-hide rules="3130"...