By: Chef Laura Bonicelli 
Cauliflower Crust Margherita Pizza is a healthy, delicious twist on a classic. Buy your ingredients at your favorite Farmers Market!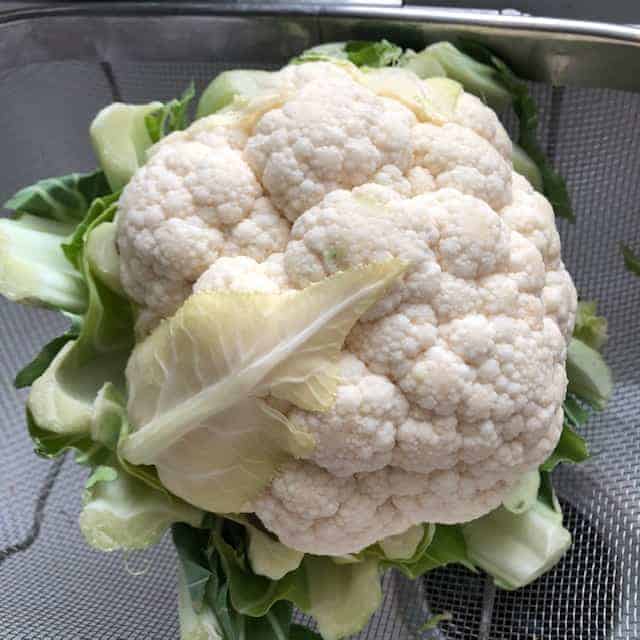 About Cauliflower Crust Margherita Pizza
Cauliflower Crust Margherita Pizza is flourless and uses cauliflower instead of flour. You may have noticed that cauliflower has been elevated to a new level in recent years because chefs started using it in new ways. Take, for example, cauliflower rice; it's just finely chopped cauliflower. It's a wonderful way to cut carbs and still make your favorite fried rice recipe.
Our cauliflower pizza crust also starts with finely chopped cauliflower, I've added some dried basil, cheese, and egg to bind it together. I love it; it's a break from the traditional crust, it's delicious and very good for you – because it's a vegetable! It's low in calories and carbs, and it's full of fiber, b-vitamins, and antioxidants.
This recipe uses a whole head of cauliflower. I process the cauliflower florets in a food processor. The smaller the florets, the faster this goes. Then, I put it all in a bowl, cover it with plastic wrap, and microwave the bowl for 5 minutes. They will still have some texture but mostly cooked. You don't need to add water to the mix; there's plenty of water in your cauliflower.
It is critical to squeeze as much water out of the cooked cauliflower as possible. If you don't, it will come out when the crust is cooking the crust will not set up correctly. Precooking the crust without the toppings ensures a solid base for your Cauliflower Crust Margherita Pizza.
You may notice some moisture coming out of the fresh mozzarella while the Cauliflower Crust Margherita Pizza is baking. Most of that will cook-off, but you may need to soak the rest up with a paper towel. Indeed, you don't have to use two types of tomatoes. I like the look of it. You can put the fresh basil on before you bake the pizza, but I prefer to put it on when it's right out of the oven and ready to serve.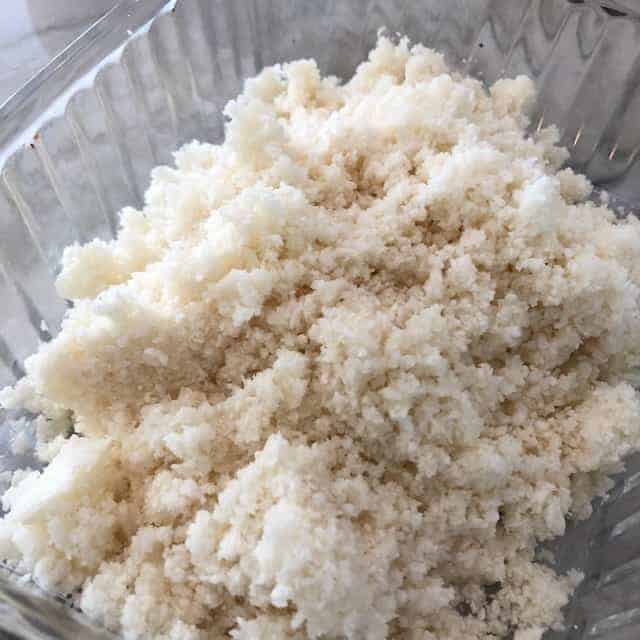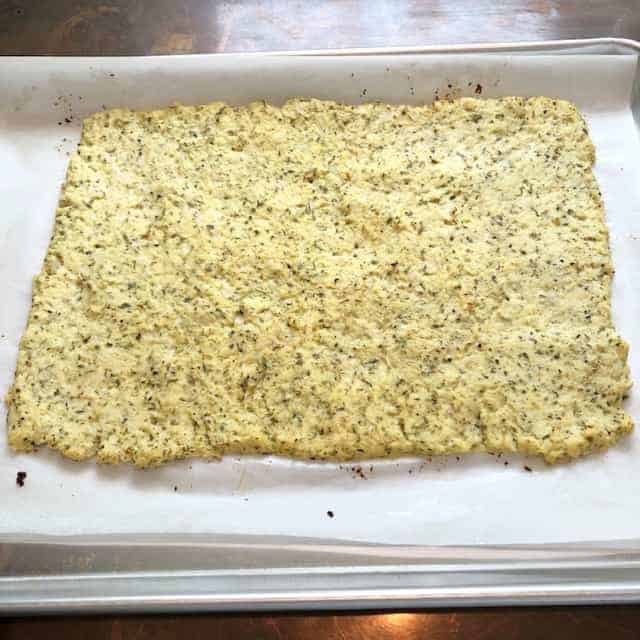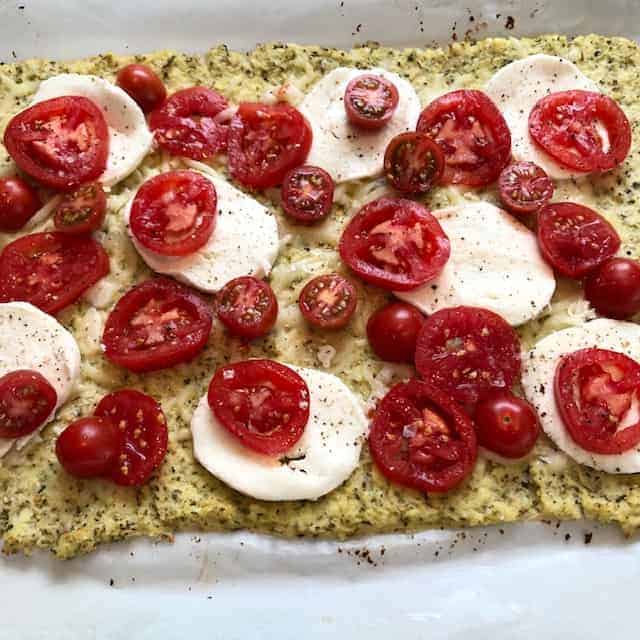 I hope you love this recipe! 
Step by Step Instructions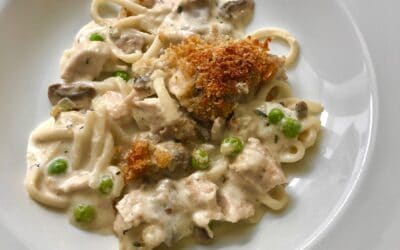 By: Chef Laura Bonicelli  Chicken Tetrazzini is an American dish. It's unclear which chef, but a chef, created it in honor of Italian opera singer Luisa Tetrazzini when she debuted as Gilda in Rigoletto in San Francisco in 1905.  Buy your ingredients at your...