If you are looking for a colorful, tangy, and unique salad to start a meal or be a meal – this is it!  Roasted beets are a hearty and earthy centerpiece to this salad and pair perfectly with orange, red onion, and walnuts.
Step by Step Instructions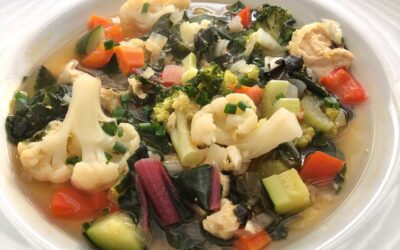 By: Chef Laura Bonicelli If quick, healthy, and delicious appeals to you, this soup is for you. It takes more time to chop the vegetables than it does to cook them. My Veggie-up Chicken Soup is a great soup to make early in the week and have on hand for lunches. Buy...