If you are looking for a colorful, tangy, and unique salad to start a meal or be a meal – this is it!  Roasted beets are a hearty and earthy centerpiece to this salad and pair perfectly with orange, red onion, and walnuts.
Step by Step Instructions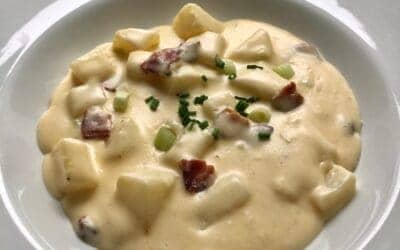 By: Chef Laura Bonicelli Baked Potato Soup is a recipe you save for a snowy day. It's a beautiful winter warm-up soup! Buy your ingredients at your favorite Farmers Market!  About Baked Potato SoupHere's what's fantastic about this recipe. First of all, it goes...