If you are looking for a colorful, tangy, and unique salad to start a meal or be a meal – this is it!  Roasted beets are a hearty and earthy centerpiece to this salad and pair perfectly with orange, red onion, and walnuts.
Step by Step Instructions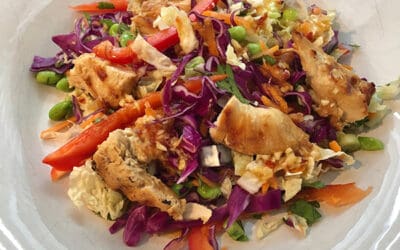 By: Chef Laura Bonicelli Spicy Edamame Chicken Salad has a lot of crunch, color, and a yummy zippy flavor. Buy your ingredients at your favorite Farmers Market! About Spicy Edamame Chicken SaladOne of my favorite things about this recipe is that it keeps well. Just...