By: Chef Laura Bonicelli
Spinach Ricotta Gnocchi are little pillows of joy!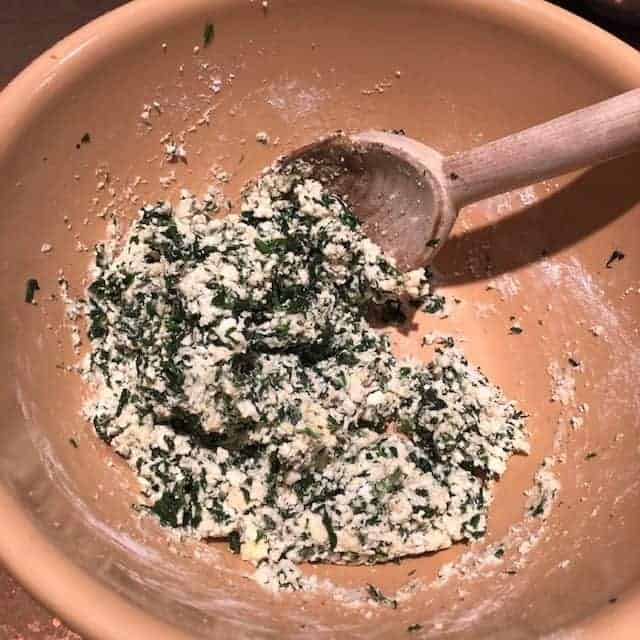 As I say with any recipe involving ricotta, make your own! It's a delightful process and worth the time, especially for a divine recipe like this one. Spinach Ricotta Gnocchi only has two main ingredients, spinach, and ricotta. They both need to be of high quality. For this reason, we're using fresh spinach, and if I can talk you into it, homemade ricotta. I posted my recipe in the club in "The Basics." course under "Vegetables, Fruits and Grains." 
There are a couple of things that can go wrong with making Spinach Ricotta Gnocchi. They can become dense and lose their lightness. Either because you've added too much flour, overworked the dough, or both. On the other end of the spectrum, they can fall apart when you cook them because you may not have added enough flour. Just like potato gnocchi, you may need to make these several times, so you will be able to tell if you need to adjust the recipe.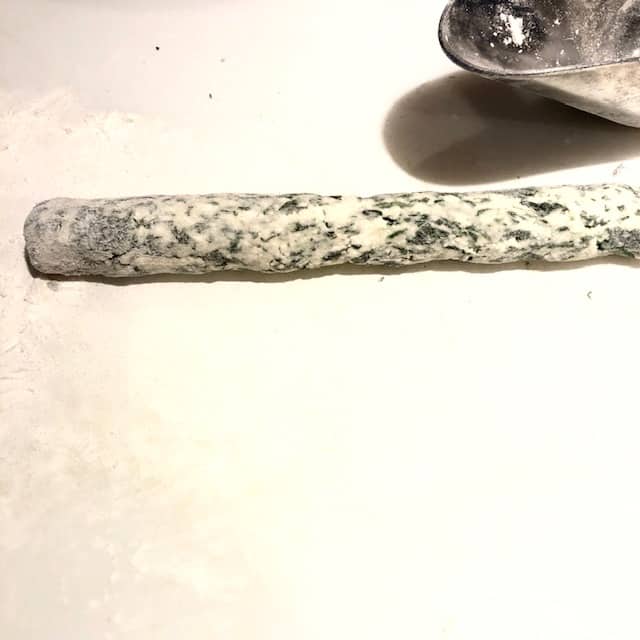 Even though you chop the spinach finely, you'll see that it doesn't thoroughly mix into the ricotta. That's fine. I like striation in color. As long as you thoroughly drain the spinach and chop it well, it won't cause the gnocchi to come apart.
I like to use a bench knife with a sharp edge or a sharp knife to cut the gnocchi rope into pieces. Keep a damp paper towel handy to wipe the blade off, so it keeps cutting cleanly.
Once you form the gnocchi into ovals, place them on a floured parchment-lined baking sheet. If freezing, you can put the sheet right into the freezer, uncovered. Then remove the frozen gnocchi and store in a ziplock bag or airtight container in the freezer until ready to use. Cook them the same way you would if they were fresh.
My favorite way to serve these is with melted butter and grated Asiago cheese or a simple, thin tomato sauce. I certainly don't want them overpowered by a heavy sauce. I hope you love this recipe! Buon Appetito!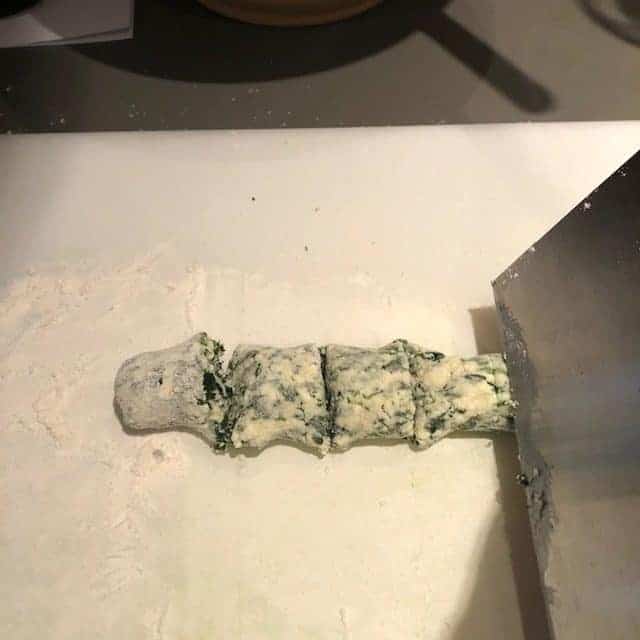 Step by Step Instructions
Spinach and Ricotta Gnocchi
Light and delicate pillows of joy!
Ingredients
1

ounce

fresh baby spinach

1

cup

fresh ricotta

1/2

cup

grated Asiago or Parmesan

1

large egg yolk

1/4

teaspoon

Kosher salt

1/4

teaspoon

freshly ground black pepper

freshly grated nutmeg -- to taste

1/4

cup

all-purpose flour
Instructions
1. Steam the spinach until wilted, usually about 2 minutes. Squeeze out as much liquid as possible and cool. Chop finely.

2. Line a sheet pan with parchment paper and dust lightly with flour. Dust a work surface lightly with flour.

3. Combine the spinach, ricotta, cheese, egg yolk, salt, pepper, and nutmeg in a medium-sized bowl. Sprinkle the flour over the mixture and stir to combine.

4. Using floured hands, roll 1/2 cup dough on the floured work surface to form an 8-inch-long rope. Cut the rope into 1-inch pieces. Roll each piece to form an oval and place gnocchi on the prepared baking sheet.

5. Repeat process with remaining dough.

6. Working in batches, add gnocchi to the pot of boiling salted water; cook until gnocchi rise to the surface. Cook 1 minute longer. Using a spider or slotted spoon, remove the gnocchi from water; drain and place in serving dish. Repeat with remaining gnocchi.
Video
Notes
Copyright:
"Chef Laura Bonicelli"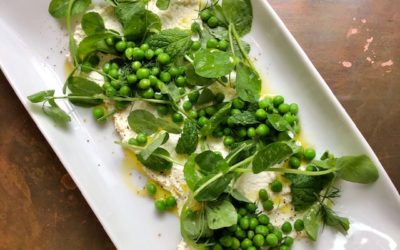 By: Chef Laura Bonicelli One of the first signs of Spring at the market is pea shoots and fresh herbs.  If you can't find shoots yet, substitute arugula or watercress.  Making this "Spring Pea and Ricotta Salad" is an outstanding start to the season.What a...