By: Chef Laura Bonicelli
Spring Green Minestrone is a beautiful monochromatic soup that features asparagus tips and white beans in a fennel-based broth.
Buy your ingredients at your favorite Farmers Market!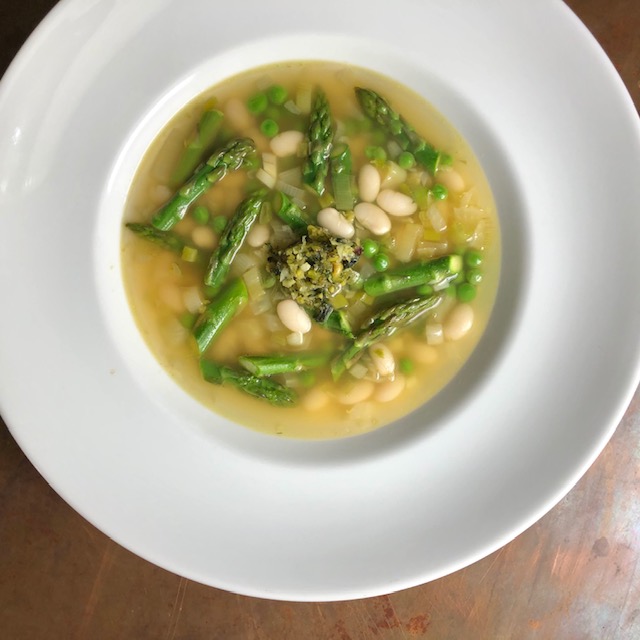 about Spring Green Minestrone
Minestrone is a soup of Italian origin made with vegetables, often with the addition of pasta or rice, sometimes both. Common ingredients include beans, onions, celery, carrots, stock, and often tomatoes. This version, however, skips the tomatoes, celery, and tomatoes. It relies on fennel and green onions to create its flavor base.
The soup goes together very quickly and makes a delightful light supper or lunch. Serve it with crusty bread or try my Spring Pea Bruschetta recipe.
Eat well and have fun!
don't forget
Make sure you sign up for our newsletter to get more recipes and take a look at joining the Bonicelli Cooking Club! We'd love to have you!
I hope you love this recipe! 
Step by Step Instructions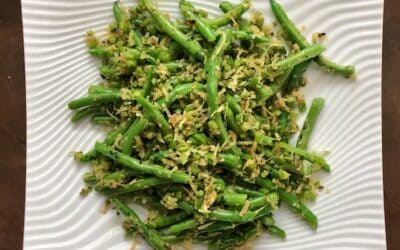 By: Chef Laura Bonicelli Green Beans and Coconut is a spicy, sweet side dish that always gets compliments, second helpings, and multiple recipe requests. Buy your ingredients at your favorite Farmers Market! about Green Beans and CoconutOne of my favorite things about...