What's in the club?  Take a tour below!
Last week I realized that I am using almost exclusively Chef Laura Bonicelli recipes! Why? Because I can always trust that what I serve will be delicious. Laura tests her recipes so I do not have to. The Cooking Club and Minneapolis Farmers Market live videos are part of my weekly schedule. Chef Laura shares techniques and tips as well as cooking. Watching live gives me a chance to ask questions and get the answers in real-time. So, so valuable. What a great resource and a wonderful public service. I am now an annual member of the Bonicelli Cooking Club. I recommend the Cooking Club for everyone who wants to serve delicious, healthy food, and improve their knowledge and techniques. Thanks Chef Laura!
Jeanne
Become an inspired, organized, and confident cook!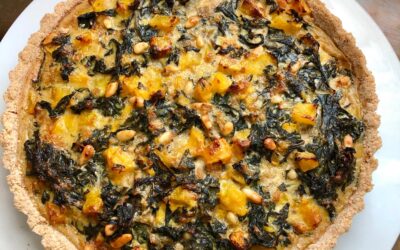 By: Chef Laura Bonicelli My Butternut Squash Tart with Chard is a sweet, savory, and hearty combination of vegetables, eggs, and cheese set in a delicious, whole wheat crust. Buy your ingredients at your favorite Farmers Market!  About the Butternut Squash Tart with...