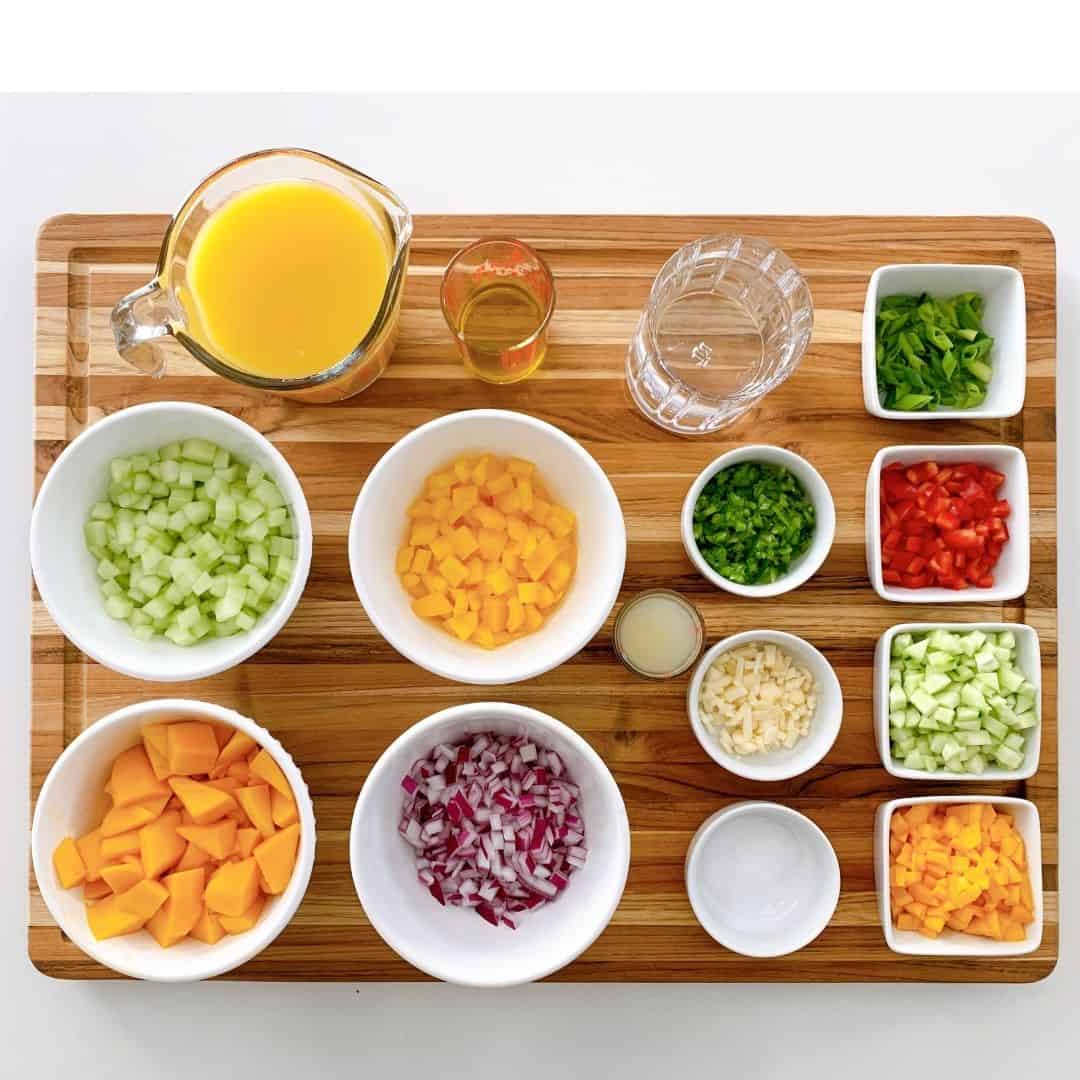 Are you just getting started with cooking? You've come to
the right place!
BOOKMARK THIS PAGE!
Recipes and videos are a small sample of
exclusive content from inside the Bonicelli Cooking Club membership.
Recipes from the
Mindful Mediterranean Program
Snap Pea Minestrone Verde (recipe above)
"The Basics of Cooking" Facts About Chickens"
Lesson #1
Quick Win "How to" Video Library
How to cut up an onion
Introducing "Mindful Mediterranean"
The "Mindful Mediterranean" program spans four weeks beginning on October 2nd, 2022.  The program is a mix of Video and bi-weekly live Zoom sessions with Chef Laura Bonicelli. Included are customizable menus and recipes all housed within the Bonicelli Cooking Club's "recipe box".
"Mindful Mediterranean" is designed to instruct, guide, and inspire you towards a joyful and sustainable healthy lifestyle. 
No points, no reoccurring monthly fees, no calorie counting, you won't be tied to your phone or computer.
Here are the details:
Based on the much-lauded Mediterranean philosophy of eating
We are all familiar with the "Mediterranean diet". Medical professionals overwhelmingly view this way of eating as being the healthiest on the planet. the "Mindful Mediterranean" program is based on that philosophy and delivers a simple "how-to" method that includes all cuisines and can be adjusted for all food preferences.
Exciting adjustable menus and recipes
Everybody has food preferences, and some of us even have food intolerances and allergies. We also have outside obligations that can make a "one-size-fits-all" menu unworkable. The menus written specifically for the program are completely customizable in the "recipe box". You can pick from hundreds of options and even add in your own ingredients and recipes. The program also allows you to scale recipes and create shopping lists.
All foods and recipes are divided into two simple categories
"Mindful Mediterranean" is all about knowing what to eat, and I promise you, you will eat well. We came up with a set of rules and two categories (Green and Blue) to put foods and recipes into to help you make your decisions. The whole plan fits on an 81/2 x 11" sheet of paper. It doesn't get easier than that. From there, we make it even simpler by giving you menus and guidelines, so you'll have a plan for each week and be able to make instant decisions about what you eat in any situation.
Evaluation and tracking tools
Our past experiences, changes in our bodies, events in our lives, even the passage of time has an effect on our attitudes towards and state of our health. We have created a workbook to help you to think about, write about, and talk about those significant influences, and chef Laura will guide you through it. This process will help you define goals that you can monitor and achieve using our program and tools.
Bi-weekly group coaching sessions
Research shows that accountability, consistency, and comradery increase your ability to achieve goals. In that spirit, you can choose between a morning and evening time for each of the "Menu Review Sessions" (every Sunday), and the "Accountability Check-in Sessions" (every Wednesday).
Mini classes to address special situations and circumstances
We all have our personal living situations and can be faced with all kinds of obstacles that can require some navigation skill to keep your participation in Mindful Mediterranean in place. To help with that, we'll be scheduling a series of mini-classes throughout the program, some with additional necessary resources. Topics include "Planning and Cooking for a Family", How-to Transport and Reheat Food – in the office and on the road". "Cooking for one", "Ignoring the good opinion of others – a polite guide to naysayers and food pushers", and "Eating in Restaurants".
Full access to Bonicelli Cooking Club during program
Mindful Mediterranean draws on many of the resources within the cooking club, therefore it makes sense to make all of the club's content accessible to Mindful Mediterranean participants. You will have access to hundreds of hours of video, the entire recipe library, Saturday live cooking webinars, and more, for the duration of the program.
Are you ready to plan, cook, and eat with intention?
BUY ACCESS OR JOIN TODAY!
All-access (unavailable)
This membership is not accepting new members for the season.
the full live Mindful Mediterranean program (October 1st -22nd ) - plus full live access to all new sessions running in January, April, and July of 2024. 
access to a library with hundreds of video lessons and materials

immediate access to new lessons, videos, and no-fail recipes with beautiful images (many with demo videos) as soon as they are uploaded

weekly member-only newsletter with updates, tips, and resources
a personal Zoom introduction call with Chef Bonicelli to create a personal journey with the cooking club classes
a searchable, categorized "Recipe Library" with hundreds of original recipes that are exclusive to cooking club members
a personal private recipe box where you can build collections, menus, scale recipes, and create shopping lists using all of the recipes within the site
weekly live-cooking webinars with Chef Bonicelli

free access to all public events and special club content

cancel renewal anytime
Mindful Mediterranean
Course Access
$
199
/

october 23 live sessions
Full Course and Recipe Library Access for October live sessions beginning on October 1st, 5 pm, CT

a personal private recipe box, "my recipes," where you can build collections, menus, scale recipes, and create shopping lists using all of the recipes within the site

Four one-on-one private Zoom sessions with Chef Laura Bonicelli, which will give you personal guidance with the workbook, menu, and shopping list creation, and a professional accountability partner

Four group Zoom sessions which are educationally focussed *All sessions are live with Chef Laura and include recorded content

The Mindful Mediterranean downloadable and printable workbook and all downloadable course materials- Cooking Club Courses

The New Basics of Cooking-other cooking club classes