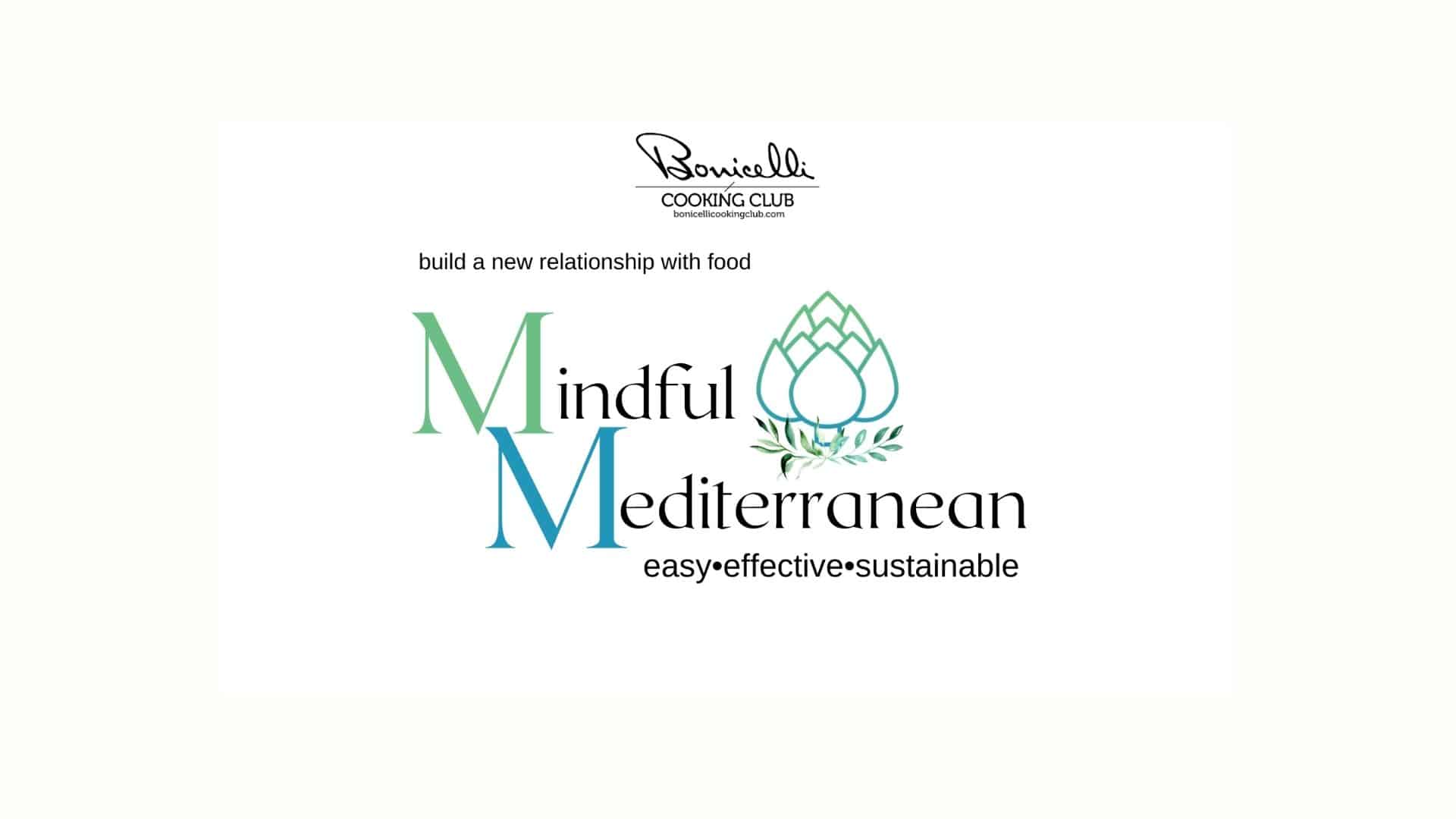 The Mindful Mediterranean program is available exclusively to Bonicelli Cooking Club's annual members. The program's live sessions run quarterly for one month each in January, April, July, and October. The club lessons and materials are available to club members year-round. Sound interesting? 
Private Coaching
Need a little help? Private coaching happens outside of the scheduled group meetings and check-in sessions. The sessions are great for someone that wants to benefit from extra attention and guidance. While we never record the group sessions, sometimes one-on-one, person-to-person meetings are more appropriate for privacy. Schedule two private 1-hour  Zoom sessions with Chef Laura and get the guidance and help you need for your specific and personal situation. Private coaching is also really handy when you're too busy or can't make some or all of the scheduled group sessions.
Ready to Cook Package
Want a lot of help? Many of our busy members have told us that it's not the cooking that holds them back; it's everything that leads up to it. The planning, finding recipes, the lists, the shopping…etc. We can help with our "Ready to Cook Package."  We'll start with a one-hour call to discuss your situation and needs, and then we'll create your tailored weekly menus, organize your recipe box in the cooking club for easy access, create your shopping list, and order the groceries for pick up or delivery.
Private Tune-up Calls
Now what? Once we complete the month-long live sessions, we have two months before the next live sessions start. We set up bi-weekly group Tune-up calls to help check in, share progress, and give and get ideas. Members find those calls very beneficial and necessary maintainence. You can use private Tune-up calls instead of or in addition to the group tune-up calls.
The next "Mindful Mediterranean" live sessions begin on April 2nd at 4 pm CT. All program materials and recordings are available now!
Haven't Joined Yet? You can do that right here!  
All-access (unavailable)
This membership is not accepting new members for the season.
the full live Mindful Mediterranean program (October 1st -22nd ) - plus full live access to all new sessions running in January, April, and July of 2024. 
access to a library with hundreds of video lessons and materials

immediate access to new lessons, videos, and no-fail recipes with beautiful images (many with demo videos) as soon as they are uploaded

weekly member-only newsletter with updates, tips, and resources
a personal Zoom introduction call with Chef Bonicelli to create a personal journey with the cooking club classes
a searchable, categorized "Recipe Library" with hundreds of original recipes that are exclusive to cooking club members
a personal private recipe box where you can build collections, menus, scale recipes, and create shopping lists using all of the recipes within the site
weekly live-cooking webinars with Chef Bonicelli

free access to all public events and special club content

cancel renewal anytime
Mindful Mediterranean
Course Access
$
199
/

october 23 live sessions
Full Course and Recipe Library Access for October live sessions beginning on October 1st, 5 pm, CT

a personal private recipe box, "my recipes," where you can build collections, menus, scale recipes, and create shopping lists using all of the recipes within the site

Four one-on-one private Zoom sessions with Chef Laura Bonicelli, which will give you personal guidance with the workbook, menu, and shopping list creation, and a professional accountability partner

Four group Zoom sessions which are educationally focussed *All sessions are live with Chef Laura and include recorded content

The Mindful Mediterranean downloadable and printable workbook and all downloadable course materials- Cooking Club Courses

The New Basics of Cooking-other cooking club classes