By: Chef Laura Bonicelli
Green Beans and Coconut is a spicy, sweet side dish that always gets compliments, second helpings, and multiple recipe requests.
Buy your ingredients at your favorite Farmers Market!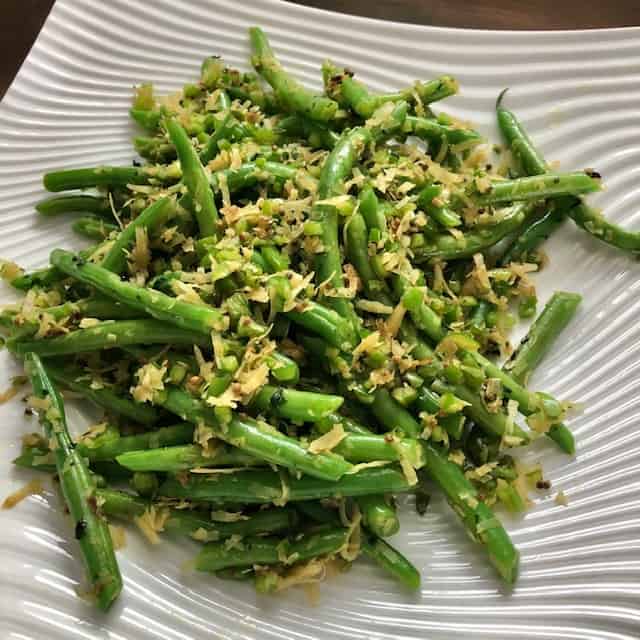 about Green Beans and Coconut
One of my favorite things about catering was the opportunity to theme menus and introduce unusual dishes. It gave me the chance to dig deep into research and play with spices and unfamiliar ingredients. Indian food required an initial investment in spices and several trips to some very aromatic grocery stores. I loved it! Green Beans and Coconut uses black mustard seeds and ground coriander in its base. Ground coriander I had on hand, but the mustard seeds required a special trip.
putting Green Beans and Coconut together
Anaheim peppers are relatively low on the Scoville scale, but they lend a little background peppery heat to the Green Beans and Coconut. They have a distinctive flavor and sweetness; another kind of pepper would change the dish significantly.
You can, however, get by with is substituting yellow or brown mustard seeds for black mustard seeds. Also, if you want to cut down on the sweetness, you could use unsweetened coconut. Although, the sweetness of the coconut part of what makes the Green Beans and Coconut so good. Sometimes, I split the beans in half lengthwise before we stir-fry them. It looks beautiful, and they cook faster, but that process is tedious and takes time.
As with all vegetables, if you cover them while they are hot, the steam will continue to cook them. The beans are at their best when they are still crisp-tender and bright green; don't cover them. I think Green Beans and Coconut are as good at room temperature as they are hot.
Eat well and have fun!
don't forget
Make sure you sign up for our newsletter to get more recipes and take a look at joining the Bonicelli Cooking Club! We'd love to have you!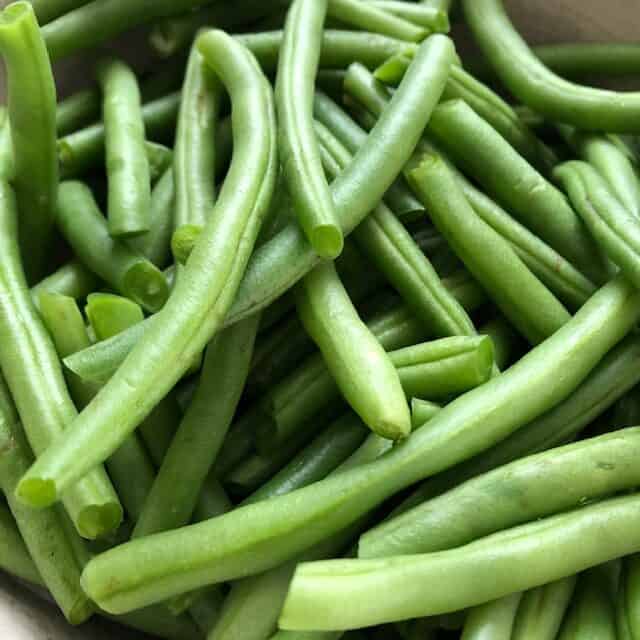 I hope you love this recipe! 
Step by Step Instructions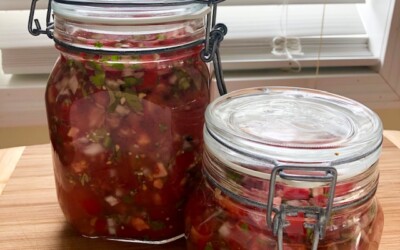 By: Chef Laura Bonicelli Preserving food with fermentation is an ancient process. Like canning and pickling, it's easy to do in your home kitchen. Buy your ingredients at your favorite Farmers Market! about Tangy Fermented Red SalsaFermented foods have significant...