By: Chef Laura Bonicelli
I love pairing this dish with a simple Asian slaw on the side. Have your side dish complete; serve the scallops immediately.  Buy your ingredients at your favorite Farmers Market!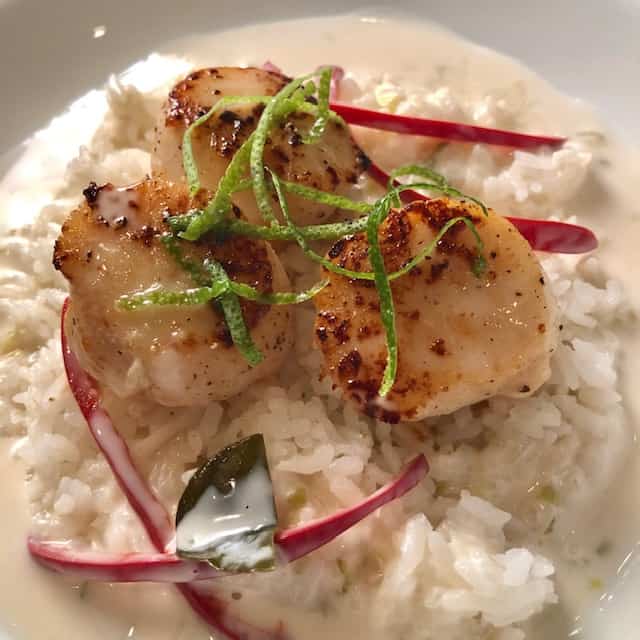 About Thai Sea Scallops with Coconut Cream Sauce
Thai Sea Scallops with Coconut Cream Sauce is a recipe I've been thinking about writing for a while, but it wasn't until one of my cooking club members asked if I had scallop recipes that I headed to the fish market. The timing is perfect; we're working on Thai food in the cooking club, and I'm always up for seafood.
People shy away from cooking scallops at home, but they are quite simple to prepare. If there's any danger, it's in overcooking them. They cook in less than 5 minutes whether you're searing, grilling, baking, broiling, or poaching them. We're working with Sea Scallops, which are larger than Bay Scallops. They are considered a prize and perfect for the Thai Sea Scallops with Coconut Cream Sauce Recipe.
putting it together
I start the Thai Sea Scallop recipe by removing the side-muscle. Often the muscle is already washed away or requires a pinch to remove. Then, I recommend soaking the scallops in milk for an hour. This technique works on any fish. It removes the "fishy" odor and taste. Some fish, like salmon, only takes 20 minutes. Make sure you discard the milk.
I love the Thai Sea Scallops' cream sauce because it takes less than 20 minutes to put together, yet it is so flavorful! Every ingredient has a reason for being in the mix. I considered doubling the sauce portion of the recipe, but it is quite rich. However, if you only make the dish for two people, half the amount of scallops, but I'd leave the sauce recipe as written. It would be difficult to cut in half, and I promise you'll love the sauce.
As far as searing the Thai Sea Scallops, watch the directions closely. You can temp them if you like, but if the scallops brown and you pay attention to the time, you'll be fine. Finally, I recommend having your table set, your side dish done, and the wine poured. Scallops are best directly from the pan to the table.
don't forget
Make sure you sign up for our newsletter to get more recipes and take a look at joining the Bonicelli Cooking Club! We'd love to have you!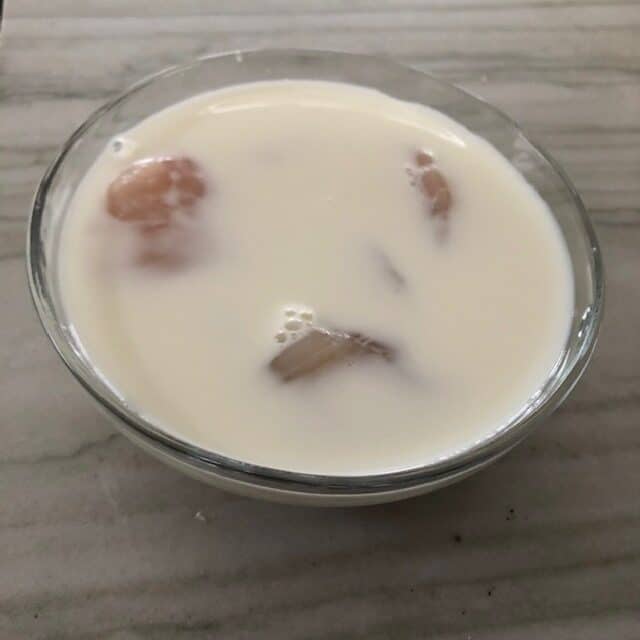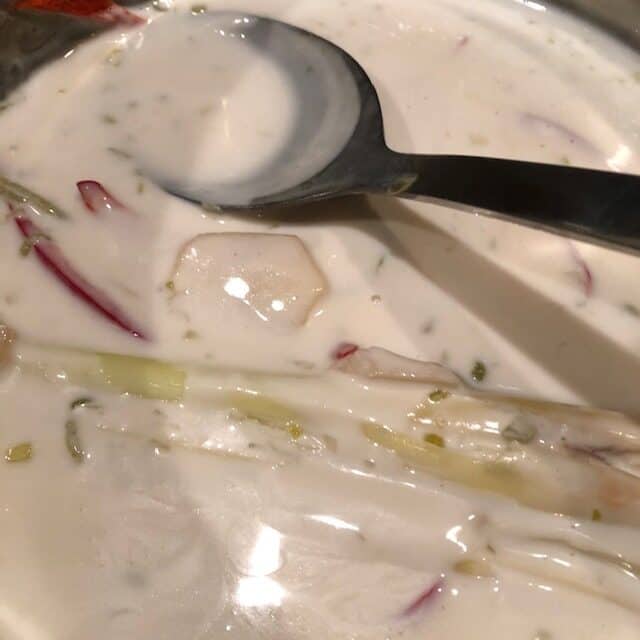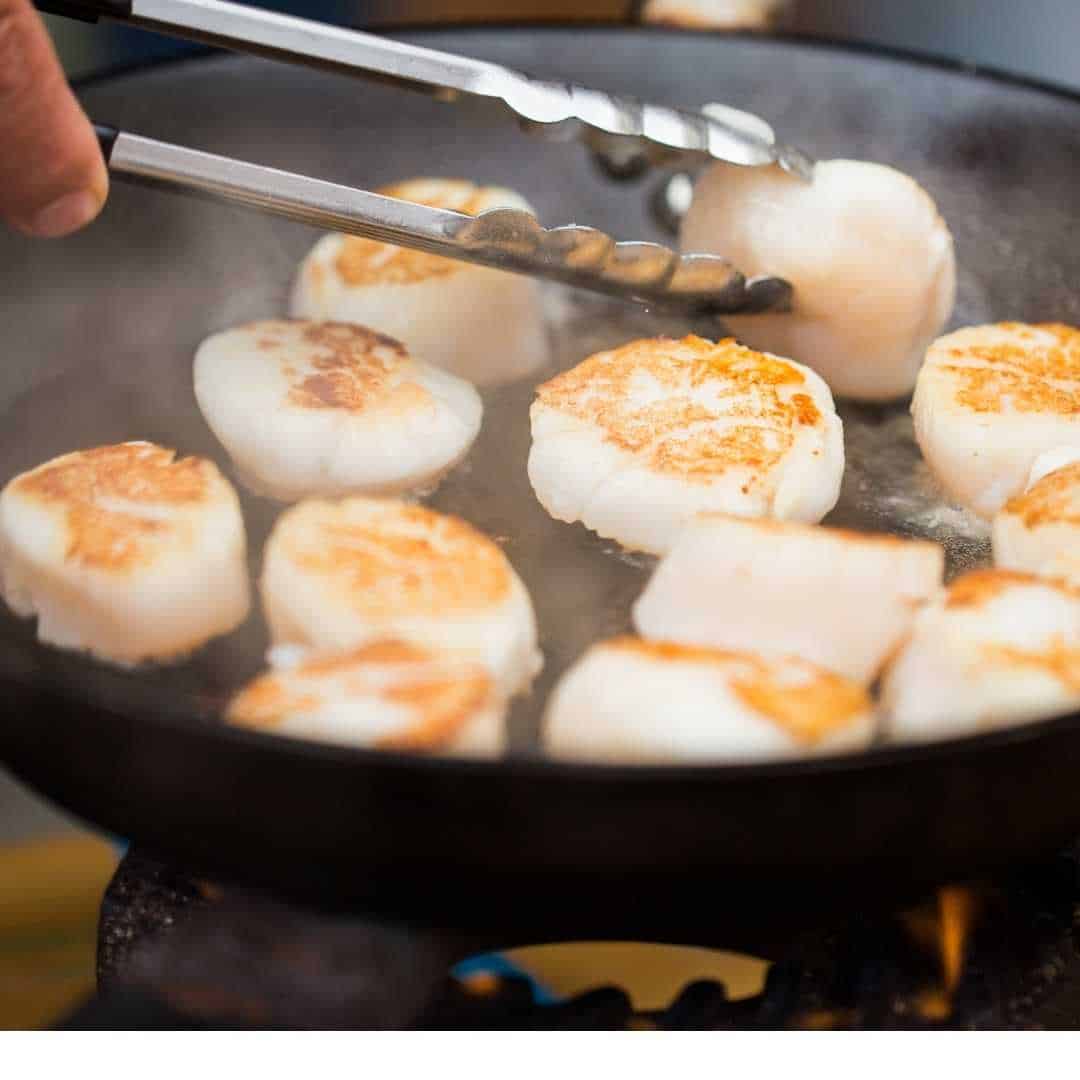 I hope you love this recipe! 
Step by Step Instructions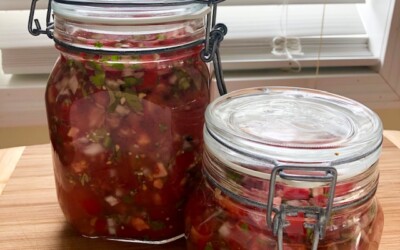 By: Chef Laura Bonicelli Preserving food with fermentation is an ancient process. Like canning and pickling, it's easy to do in your home kitchen. Buy your ingredients at your favorite Farmers Market! about Tangy Fermented Red SalsaFermented foods have significant...