By: Chef Laura Bonicelli
Miso Udon Noodle Bowl is a quick, healthy, satisfying noodle bowl with a rich miso broth. Buy your ingredients at your favorite Farmers Market!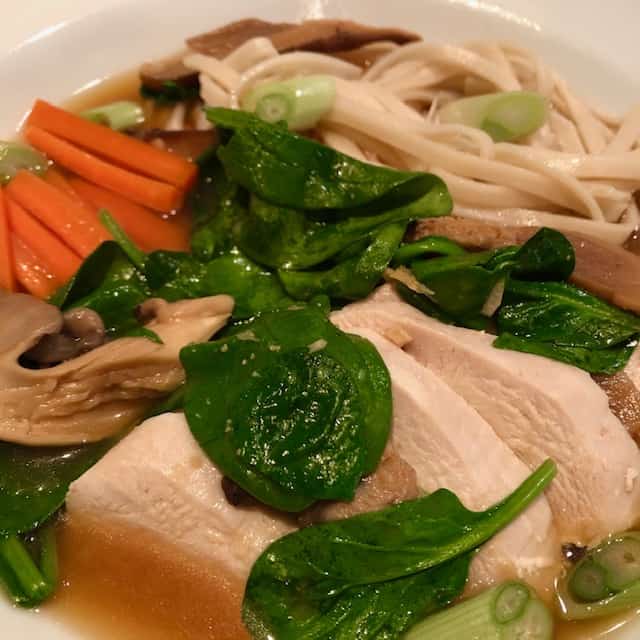 About Miso Udon Noodle Bowl
 Miso Udon Noodle Bowl is authentic comfort food. But, unlike mac and cheese, it's not overly heavy. The base of the soup, as the title suggests, is miso flavored chicken stock. Right there, you have the healing power of chicken stock and all of the health benefits of fermented soy miso. Added to that are ginger, garlic, tamari (more soy), and star anise. It's unlikely you'd be able to detect the anise as an individual flavor. It adds tremendous depth to the broth and a slight licorice note, which sets the soup apart.
The Miso Udon Noodle Bowl recipe begins with soaking dried shiitake mushrooms, cooking the udon and the eggs. Soaking the mushrooms takes a little time, so it's good to think ahead on that. Udon noodles can overcook quickly. I like to cook them separately from the soup, adding them in just before serving. I do add them into the broth before serving; alternatively, I leave them separate from the broth, put them in the bowl with the chicken, and spoon the broth and veggies to cover them. This technique works well if you suspect you will have leftovers. You can then store the noodles separately, and they won't soak up the broth while they are in the refrigerator.
Miso Udon Noodle Bowl, which is essentially a soup, isn't a soup that simmers for hours on the stove. The mushrooms, garlic, ginger, and star anise are sautéd in sesame oil. Next, you add the miso, vinegar, and tamari. Then, the stock goes in. Bring that up to a boil and down to a simmer, and add the fresh mushrooms, onions, and chard. Finally, let the chard wilt, and you're ready to serve.
If you like runnier egg yolks, reduce their steeping time by one or two minutes.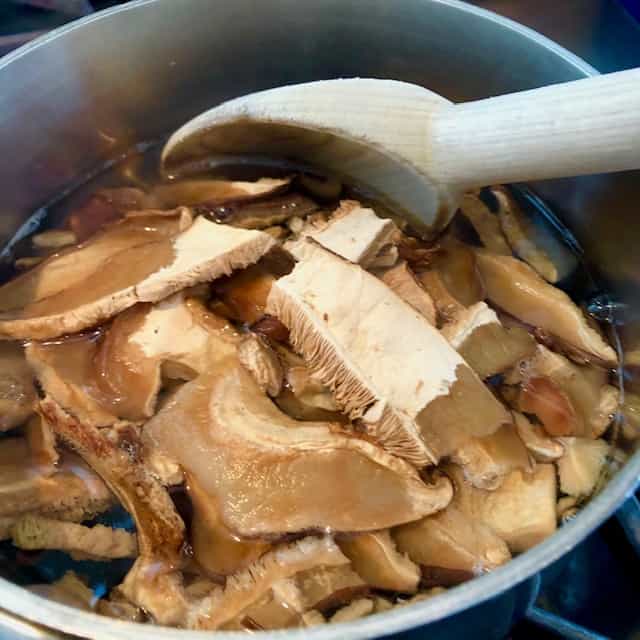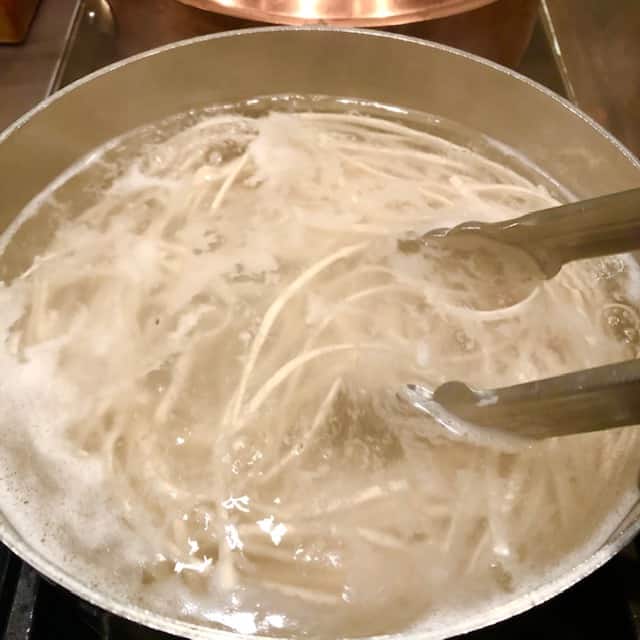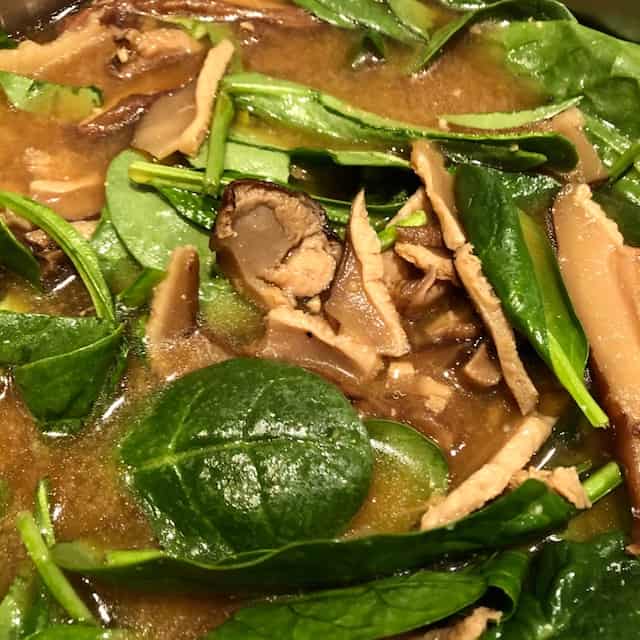 I hope you love this recipe! 
Step by Step Instructions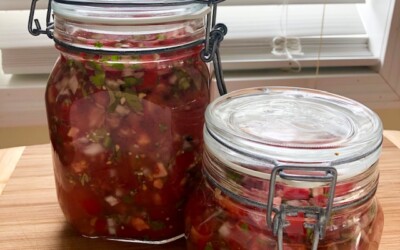 By: Chef Laura Bonicelli Preserving food with fermentation is an ancient process. Like canning and pickling, it's easy to do in your home kitchen. Buy your ingredients at your favorite Farmers Market! about Tangy Fermented Red SalsaFermented foods have significant...