By: Chef Laura Bonicelli
Making your own spring rolls at home takes a little practice, but you'll get the hang of it in no time. Prepare to wow your guests with their beautiful presentation and three amazing sauces. Buy your herbs at your favorite Farmers Market!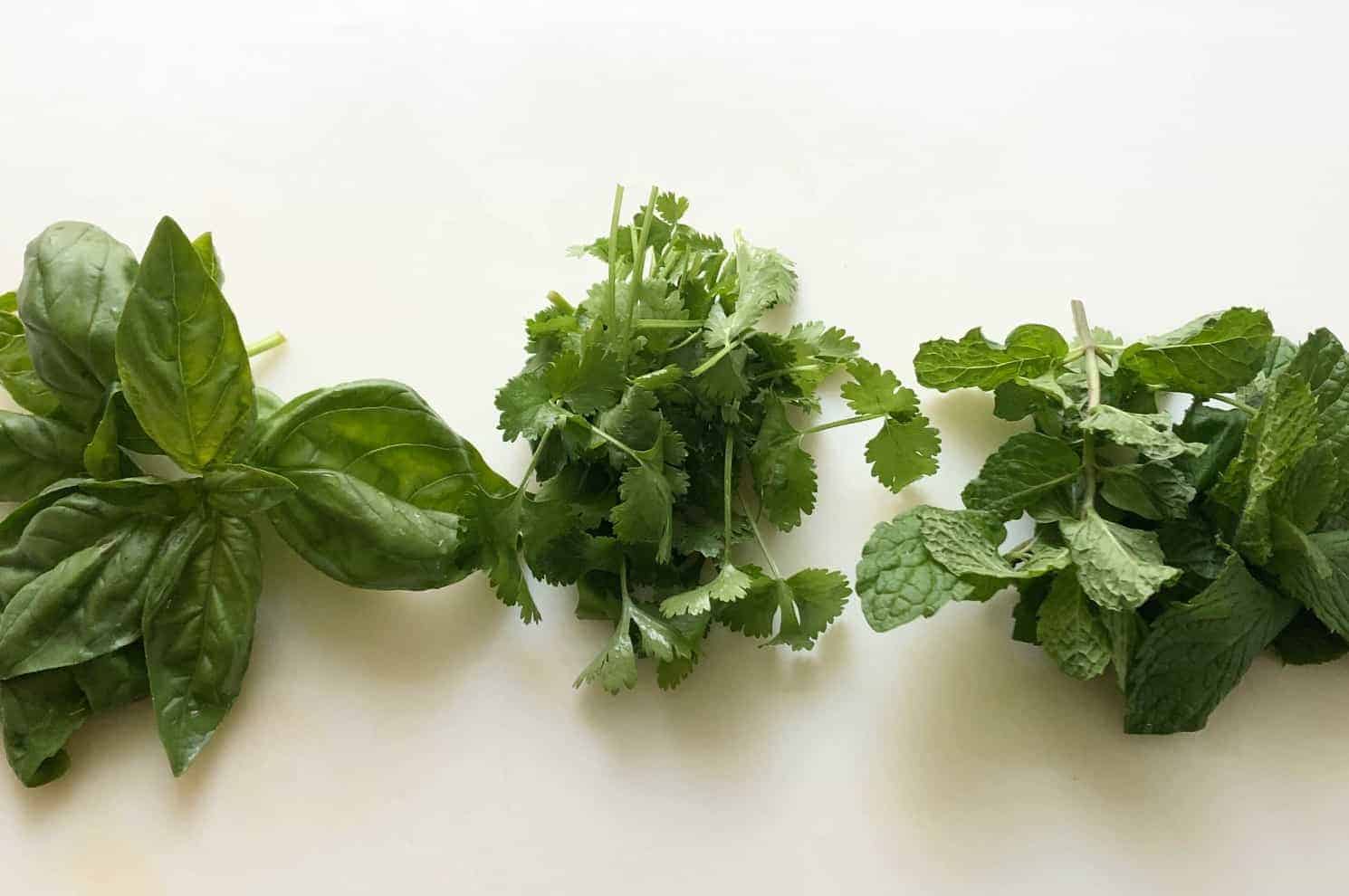 Spring Rolls with Three Dipping Sauces
Making Spring Rolls takes a little practice, but they are beautiful even if they aren't perfect. How can they not be, with all of those fresh, colorful, and tasty ingredients?
Just like anything that requires technique – practice makes perfect. Over time, you'll develop your own way of stacking the ingredients to get the rolls to be consistent and look precisely the way you want them to. There are always leftover vegetables, which you can toss together for a quick salad. The dipping sauce included in the recipe is also a great salad dressing. The two additional sauces, peanut, and hoisin, are personal favorites, and who doesn't love choices?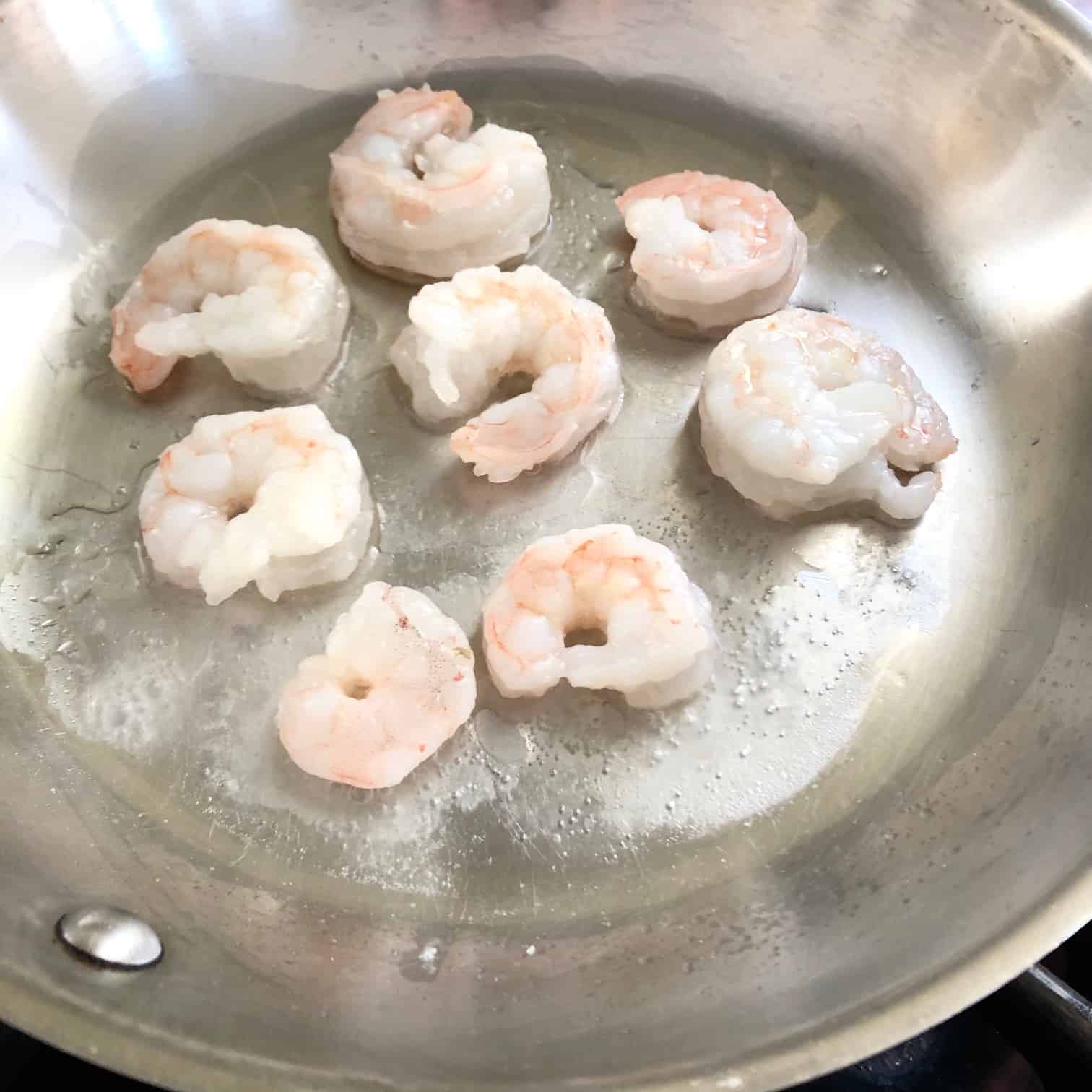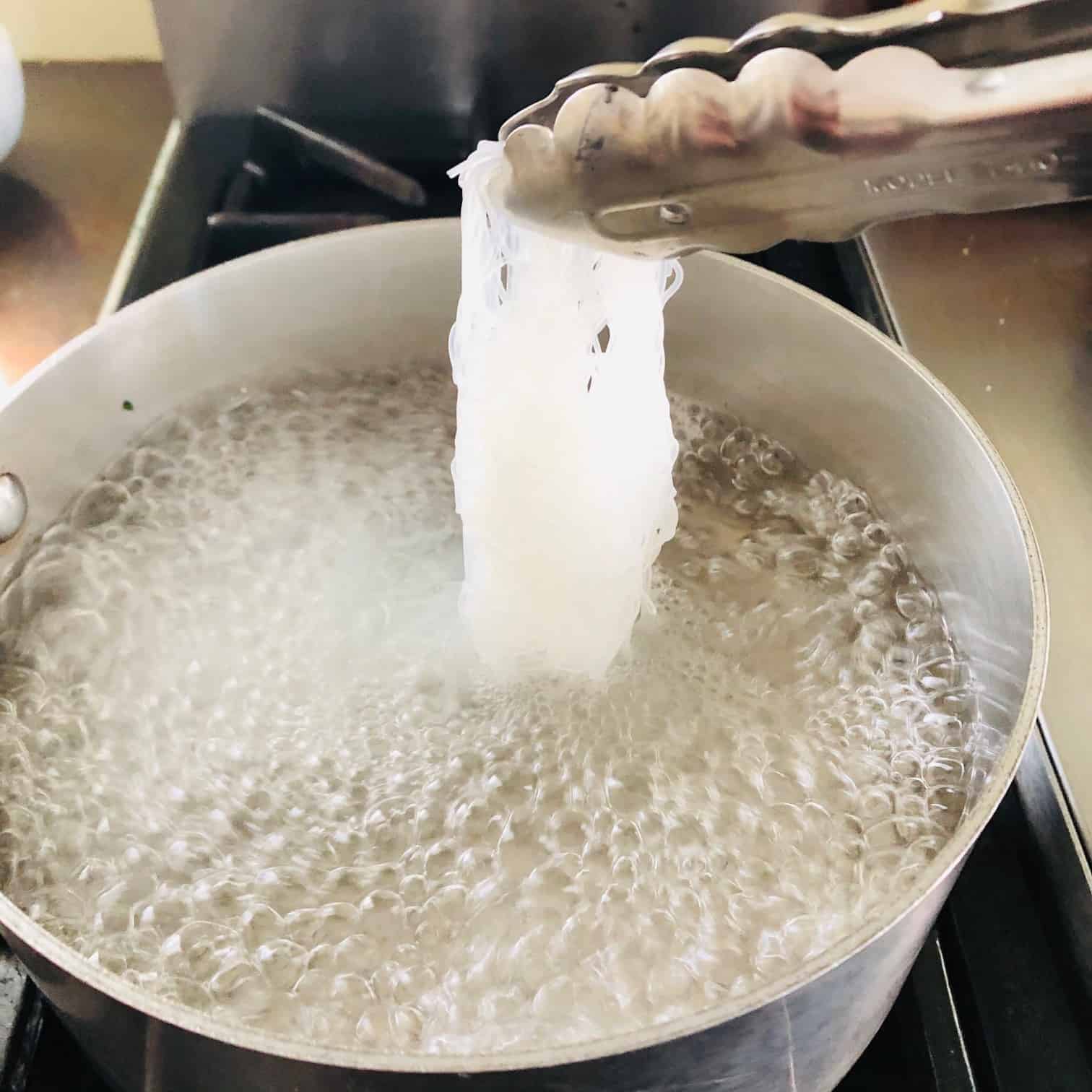 The shrimp will cook in less than 5 minutes. Then split them in half crosswise. The glass noodles also cook quickly. Other than that, there's some chopping and slicing to be done. You can add sliced red pepper, carrots, napa cabbage. Use your imagination and make them your own. Remember that the wrappers are transparent, so you have an opportunity to show off the inside ingredients.
I work on a damp towel. It keeps the wrapper moist, and it doesn't stick to it. If you work on a board, the wrapper is more challenging because it will adhere to it. Make sure you have all of your ingredients prepped and close at hand. I also keep a damp towel and dry paper towels right by me to wipe off my hands as I'm working. The main issue is the herbs. You want to work as cleanly as possible.
The critical thing to remember when creating your roll is you're stacking the vegetables up on top of the shrimp and on top of each other. You want the stack to be approximately the size of the finished roll. You are surrounding the ingredients with the wrapper; even though it will be a tight fit, you can't make it smaller if the stuffing spreads out.
Everyone has their favorite dipping sauce for their spring rolls. I've included the classic fish sauce-based sauce I love with the roll recipe, but please scroll down for two other favorites, my peanut sauce, and hoisin with peanuts.
I hope you love my Spring Rolls with Three Dipping Sauces! Buon Appetito!
For more recipes like this: Join the Club! 
Just looking for a place to start: Here's a good place to begin.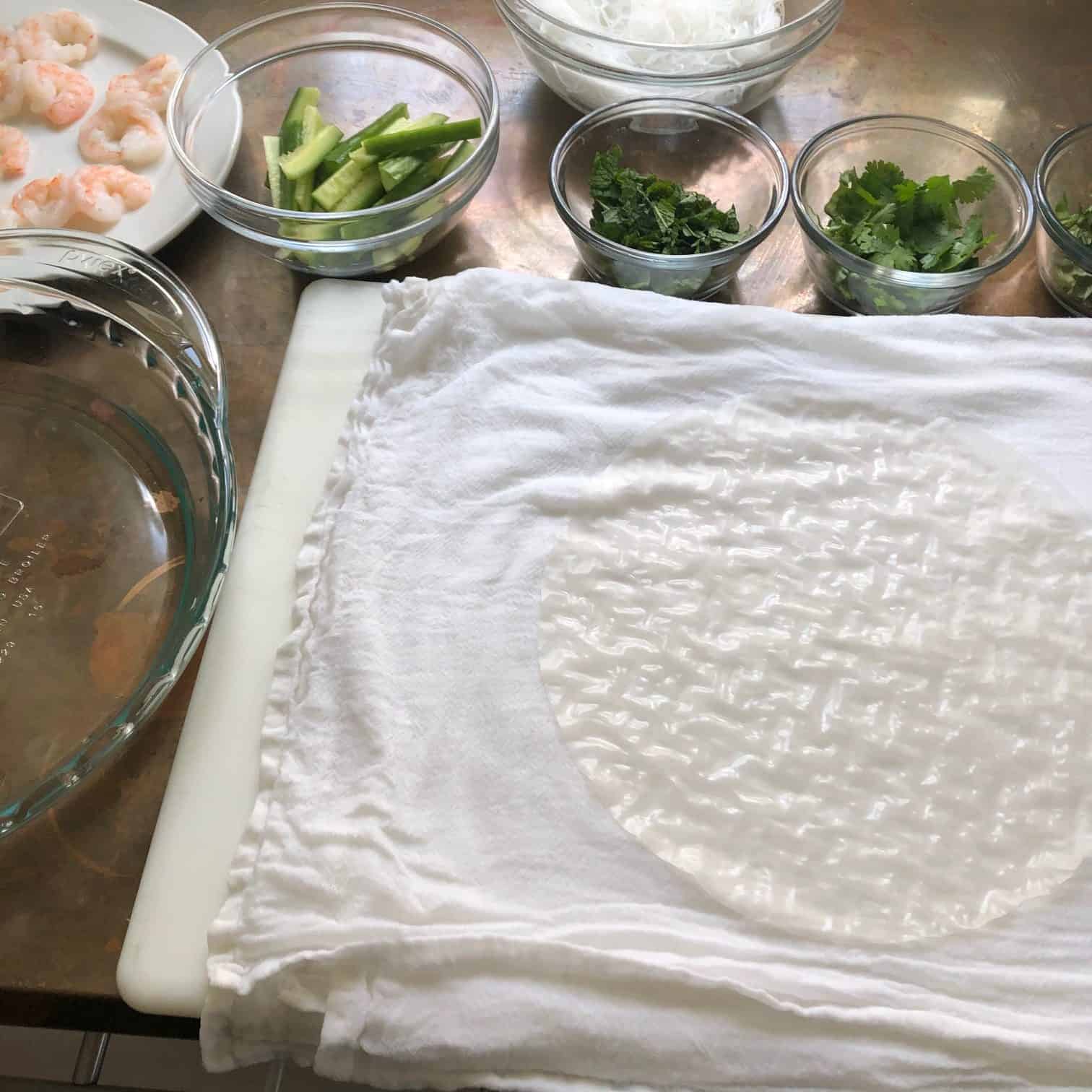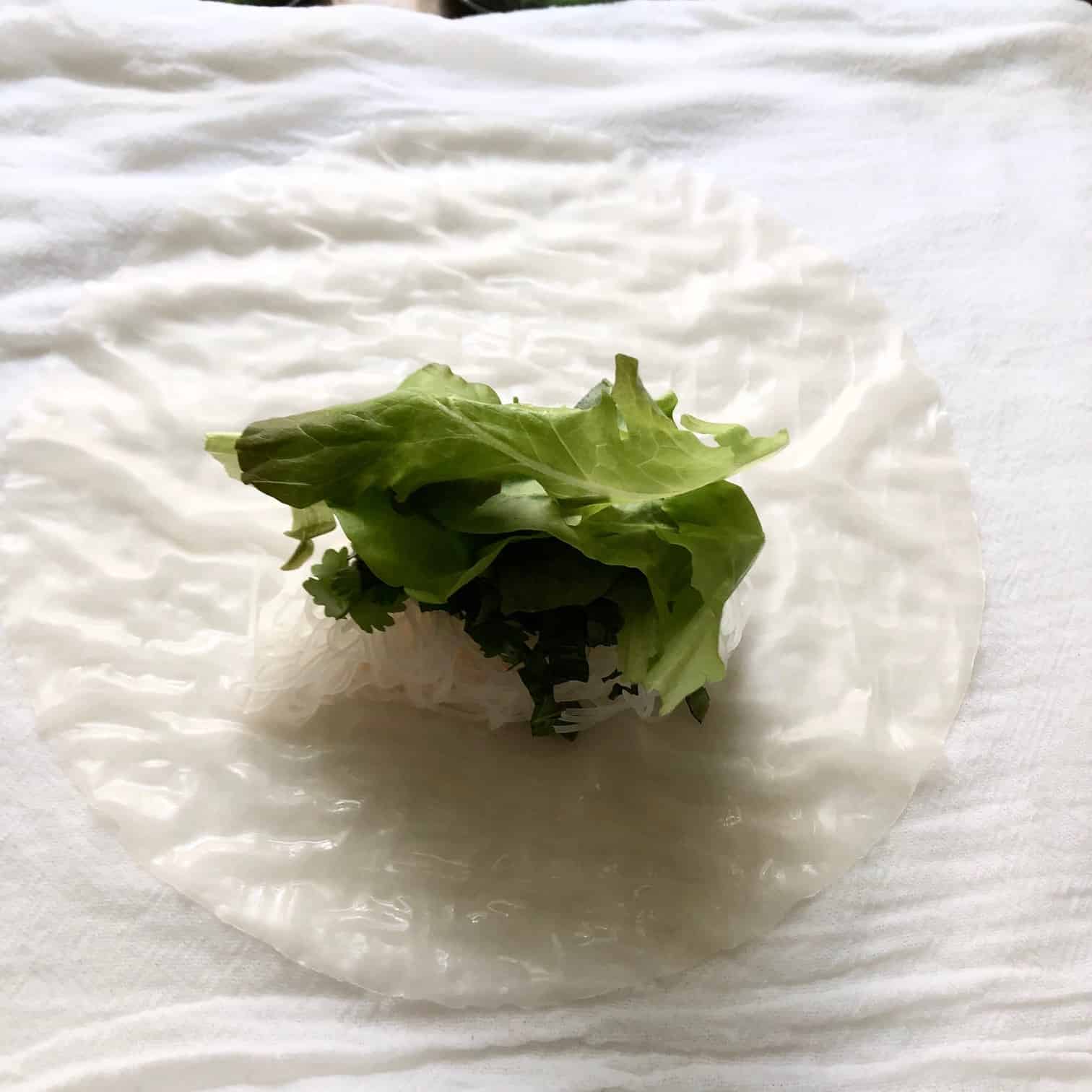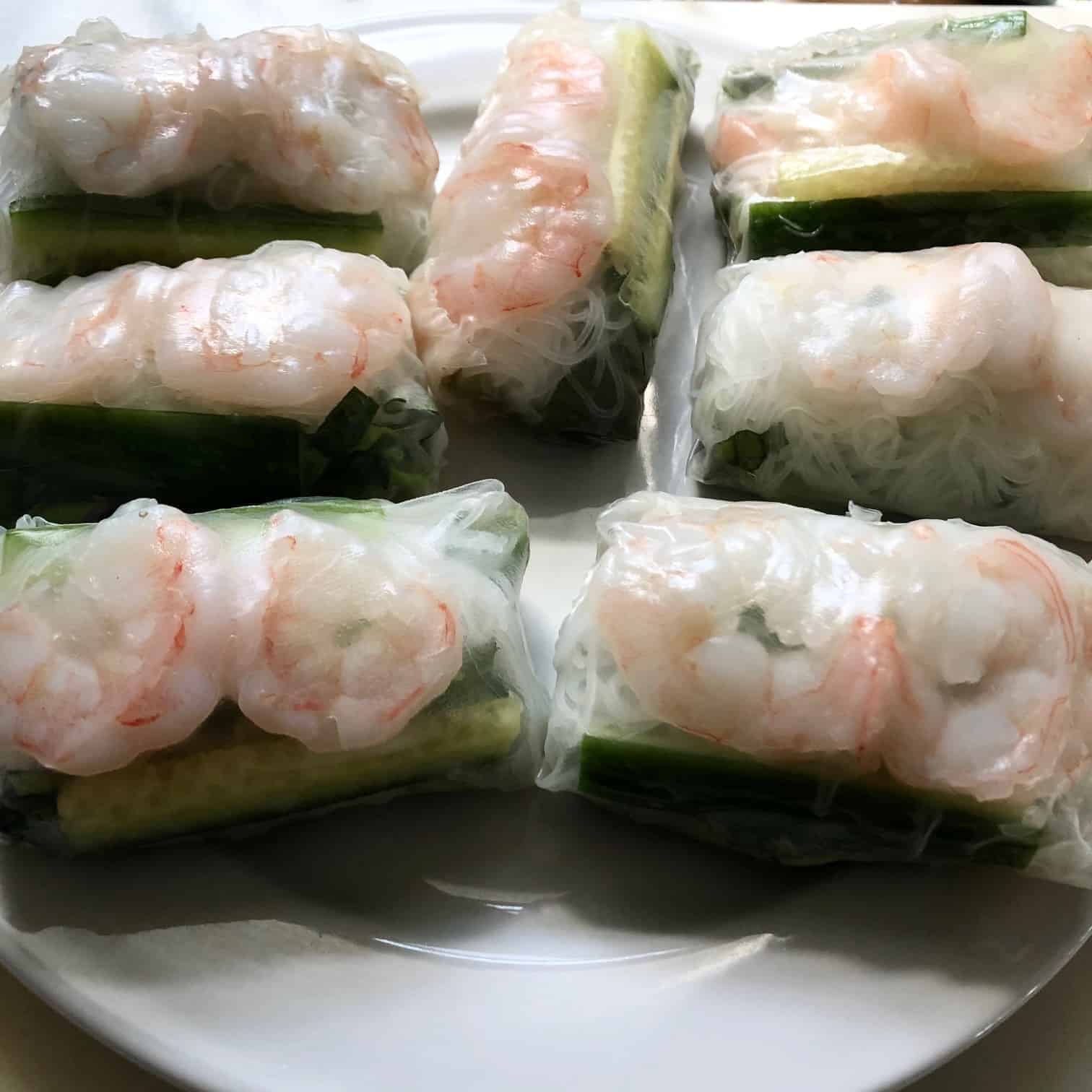 Step by Step Instructions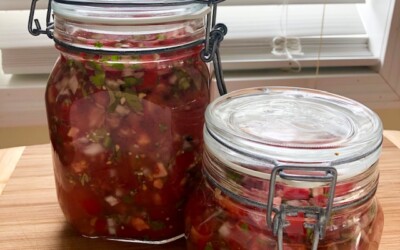 By: Chef Laura Bonicelli Preserving food with fermentation is an ancient process. Like canning and pickling, it's easy to do in your home kitchen. Buy your ingredients at your favorite Farmers Market! about Tangy Fermented Red SalsaFermented foods have significant...