By: Chef Laura Bonicelli
Grilled Corn with Chilies and Cotija is basically a deconstructed version of Mexican Sweet Corn. Its vibrant flavor and crunch make it a seasonal favorite.
Buy your ingredients at your favorite Farmers Market!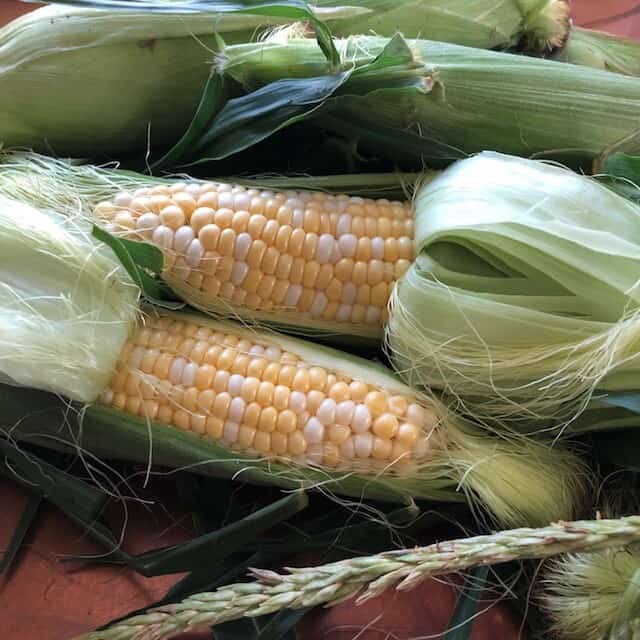 about Grilled Corn with Chilies and Cotija
When I'm buying at the market, I always ask farmers and producers what their favorite way of preparing their produce is – whether it's asparagus, spinach, tomatoes, or in this case – sweet corn. Invariably, the response is (no matter what the product is) is "barely cooked" – certainly never overcooked – with almost no seasoning. In its simplest form, so you can really taste the product. Many corn producers like sweet corn raw, so I put some in this recipe to offset the grilled corn and give it that pure corn flavor and raw corn pop.
In many similar recipes to this Grilled Corn with Chiles and Cotija add oil with the acid—basically, a dressing. We're using a little canola cooking spray to facilitate the grilling of the corn, but we aren't adding any oil at the end. One of the reasons chefs add oil to recipes is that oil coats the mouth and helps to distribute the flavor evenly. It makes sense, but it also tends to masque the flavor, some oils have their own flavor, so I opted not to add any at all; just let the lime juice shine, and I think it contributes to the fresh light quality of this recipe.
You can make this recipe the morning or day before serving. Usually, I hold the cheese out until the last minute. Grilled Corn with Chiles and Cotija is a delicious side dish, but it also makes a great light dinner salad. Just add some greens, and you're all set.
Don't Forget
Make sure you sign up for our newsletter to get more recipes and take a look at joining the Bonicelli Cooking Club! We'd love to have you!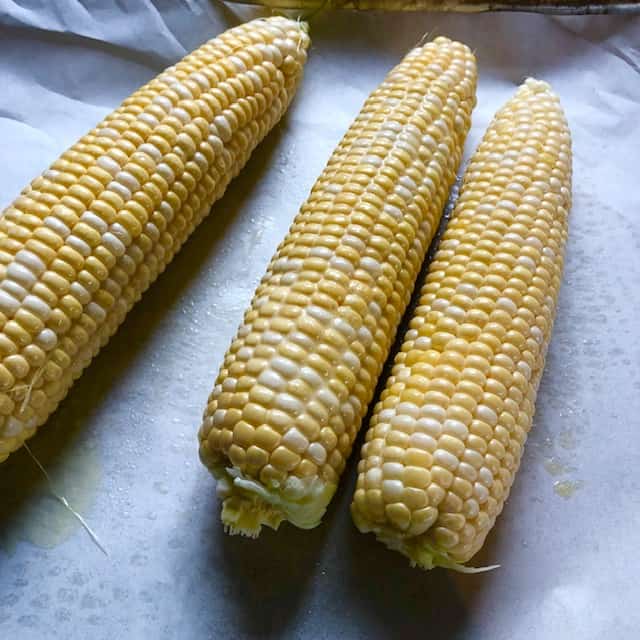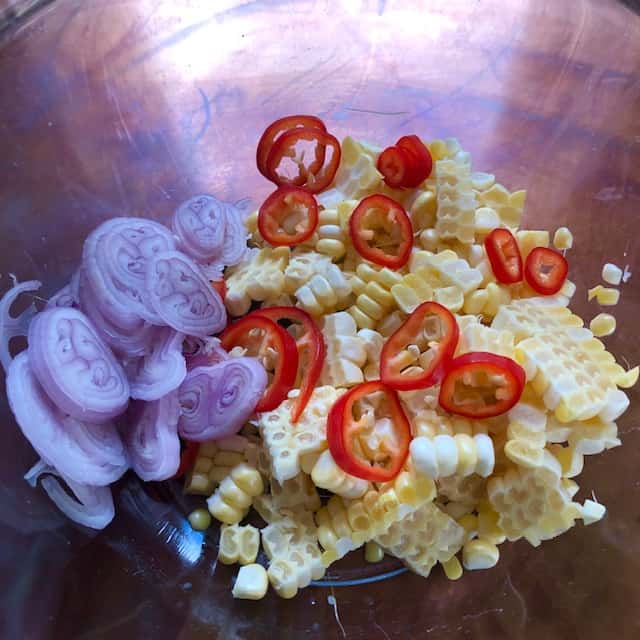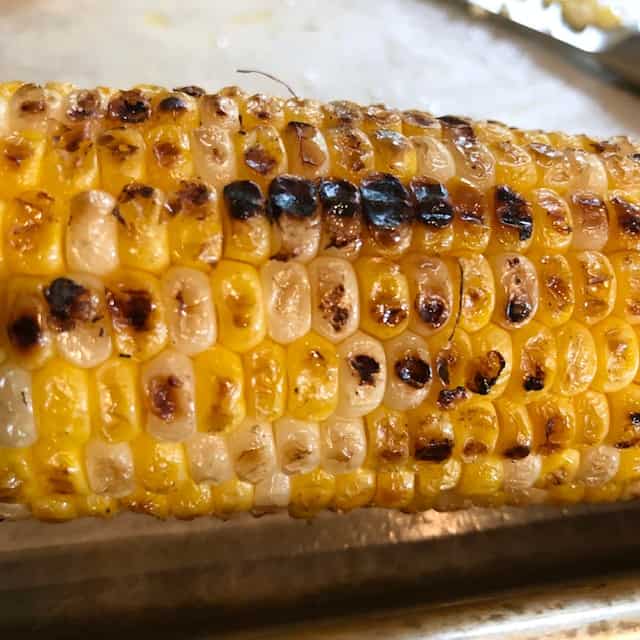 I hope you love this recipe!
If you want more recipes, Join The Club!!!
Looking for some other delicious recipes to pair with your corn? Try these recipes:
Step by Step Instructions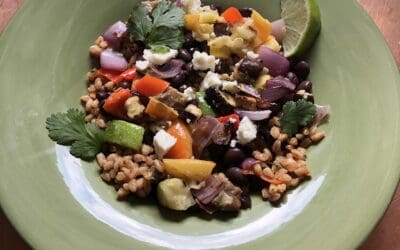 By: Chef Laura Bonicelli My Mexican Farro Bowl is a Fusion of the nutrient-rich grain farro and bold traditional Mexican flavors.The Nutritional Powerhouse Base🌶️🍯🌿🇲🇽 The foundation of this dish is farro, an ancient grain known for its chewy texture and nutritional...