By: Chef Laura Bonicelli  Spanish Olive Oil Omelets are served in bars in Northern Spain. The roasted garlic adds a garlicky sweetness to this version. Buy your ingredients at your favorite Farmers Market!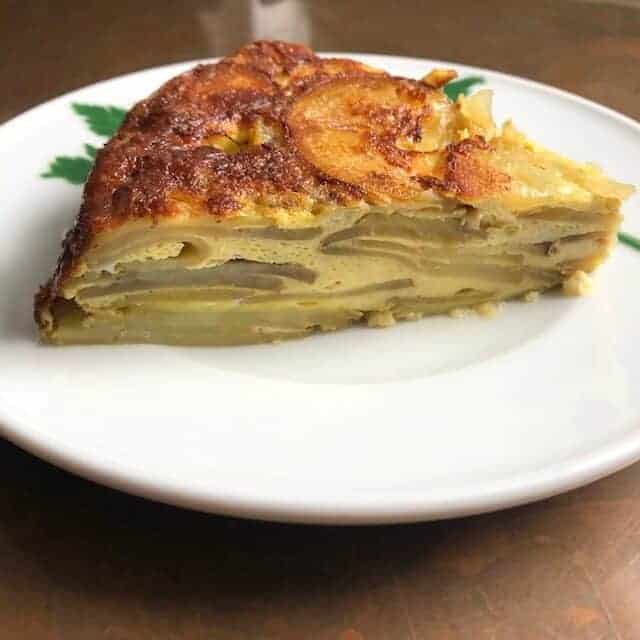 About the Spanish Olive Oil Omelet
For the Spanish Olive Oil Omelet, of course, the choice of potato is important. Russets are too starchy and break apart too easily, so I settled on yellow potatoes. I like their texture, and their yellow color goes well with the eggs. I don't peel them, mainly because I like the look of the peel. You can see each potato slice. I always slice the potatoes with a mandoline. It's faster and remarkably consistent, which is essential, so the potatoes cook evenly. You need to par-cook the potatoes before you put your omelet together. I like to do this in the oven because they don't break up as much as they would in a skillet. Alternatively, you could microwave the potatoes for 4 minutes on high before you slice them. I do love roasting them, though; it adds dimension to the flavor of the final omelet.
You'll note there is no cheese in my Spanish Olive Oil Omelet recipe, but there is roasted garlic. By roasting it, the acrid quality of raw garlic cooks out, leaving a rich sweet garlic flavor. One of the best ways to incorporate garlic into the milk and eggs is to use an immersion blender.
I always use a well-seasoned cast-iron pan for the Spanish Olive Oil Omelet. Generally, I flip the omelet out of the pan after cooling for 10 minutes or so. Then I decide which side I like better and serve it with that side up. Alternatively, you could serve the omelet right out of the pan.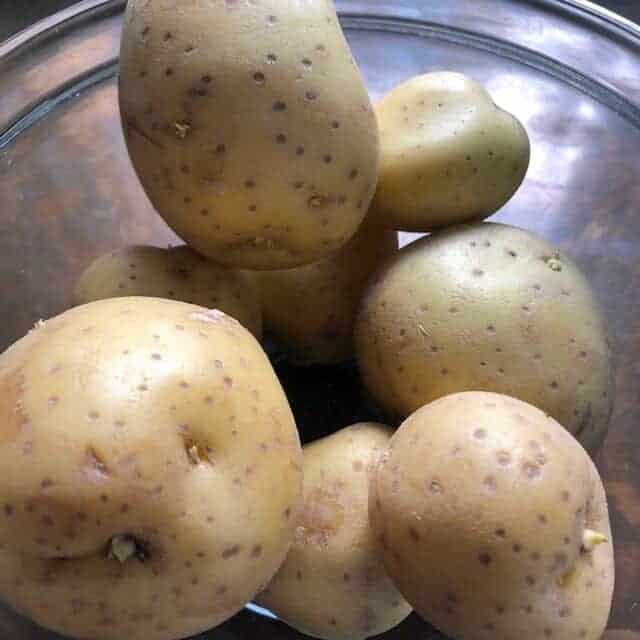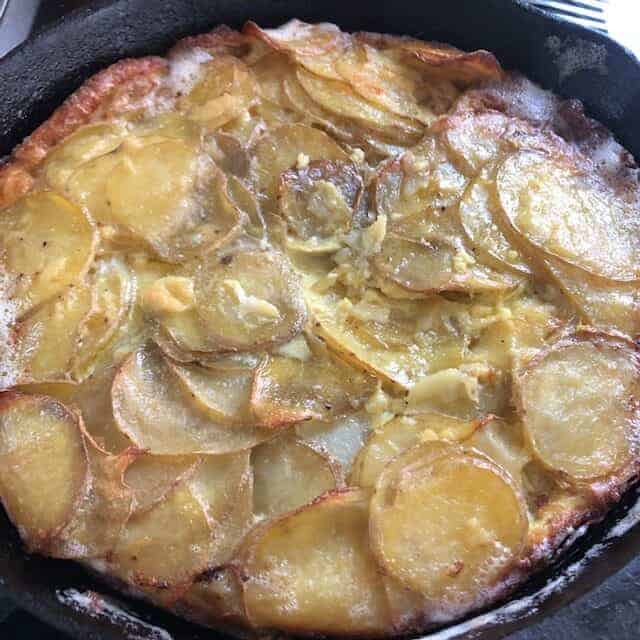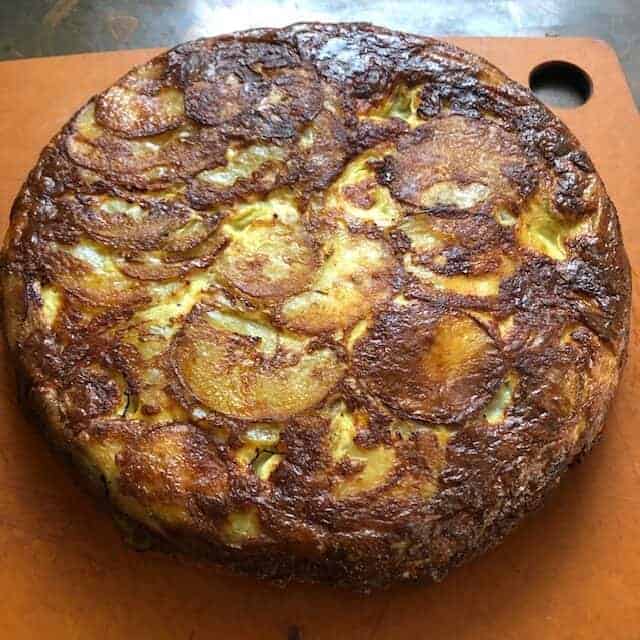 In Spain, the omelets are usually appetizers, something you would have with an aperitif. But, the omelet makes a beautiful side, or light main dish as well.
I've highlighted a few other dishes that might complete your menu. I hope you love this recipe! If you do, please rate it below.
Step by Step Instructions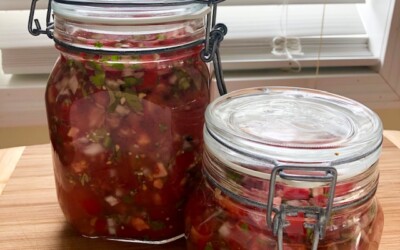 By: Chef Laura Bonicelli Preserving food with fermentation is an ancient process. Like canning and pickling, it's easy to do in your home kitchen. Buy your ingredients at your favorite Farmers Market! about Tangy Fermented Red SalsaFermented foods have significant...