By: Chef Laura Bonicelli
I've never served a Thanksgiving dinner without a cauliflower dish and cranberries of some sort. My Warm Cauliflower Mint Salad with Cranberry Vinaigrette combines the two in a delicious, sweet, and savory salad that could – replace the turkey. Buy your ingredients at your favorite Farmers Market!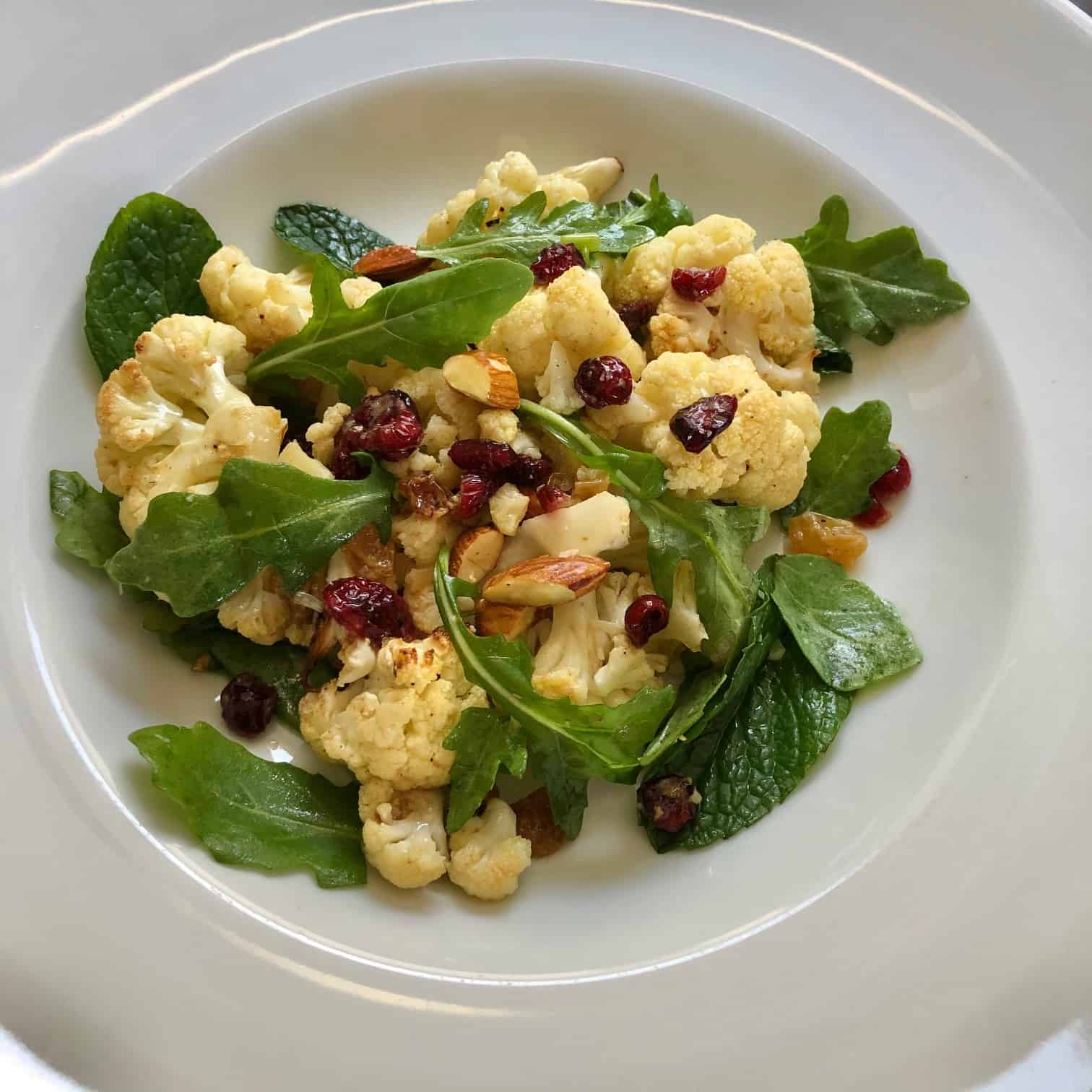 About Warm Cauliflower Mint Salad with Cranberry Vinaigrette
Growing up, the only time we had cauliflower was on holidays. My grandmother served it lightly breaded and fried, and we all loved it. Who wouldn't, it was breaded and fried! Funny, my parents never thought of putting cauliflower on the table at any other time of year. Cranberries were also in the holiday-only category. And dried cranberries, well, they went in my granola – but that was the extent of their presence.
There aren't many vegetables that I haven't tried roasting. And with good reason, they always get sweeter and nuttier. Cauliflower is no exception, and – added benefit – it loses its cabbagy flavor, which I like – but some people take exception.
But, two other things set this recipe apart, the dressing and the greens.
The dressing is unique because it has dried fruit.
The cranberries and raisins soak in the vinaigrette and plump up. The cranberries' tang goes so well with the vinegar, and the shallot and mustard round out the kicky dressing. The greens are a combination of arugula and mint. We're using mint as a salad green, and it's divine! Arugula has a peppery, almost bitter quality that offsets the sweetness of the dressing.
The dish is excellent cold, but it's worth the effort to serve it warm. Put all of the elements together ahead of time. Roast the cauliflower, make the dressing and prepare the greens. Then 5 minutes in the oven at 350º F or 1 minute in the microwave for the cauliflower, toss it all together, and you'll have a spectacular side dish.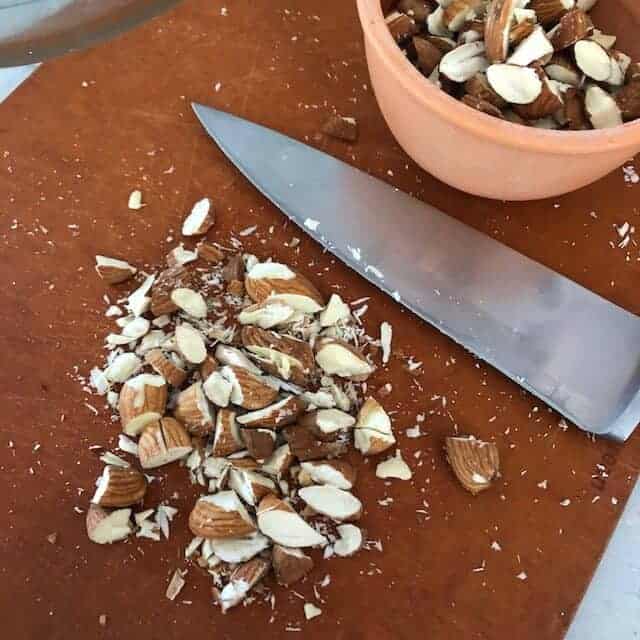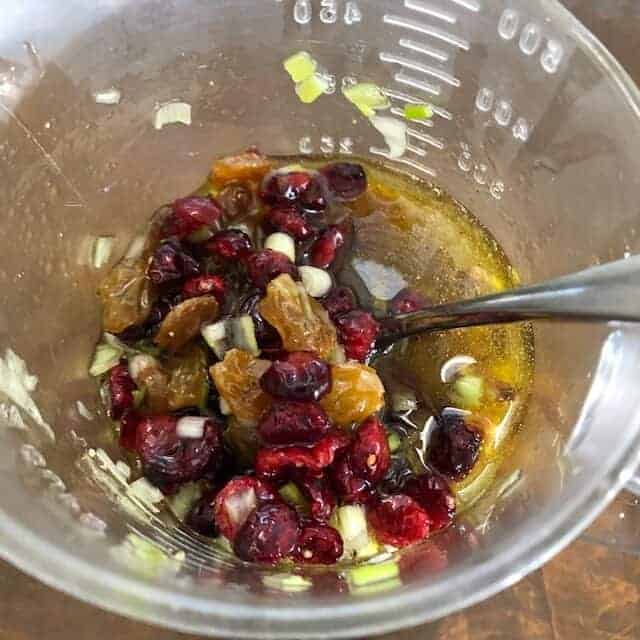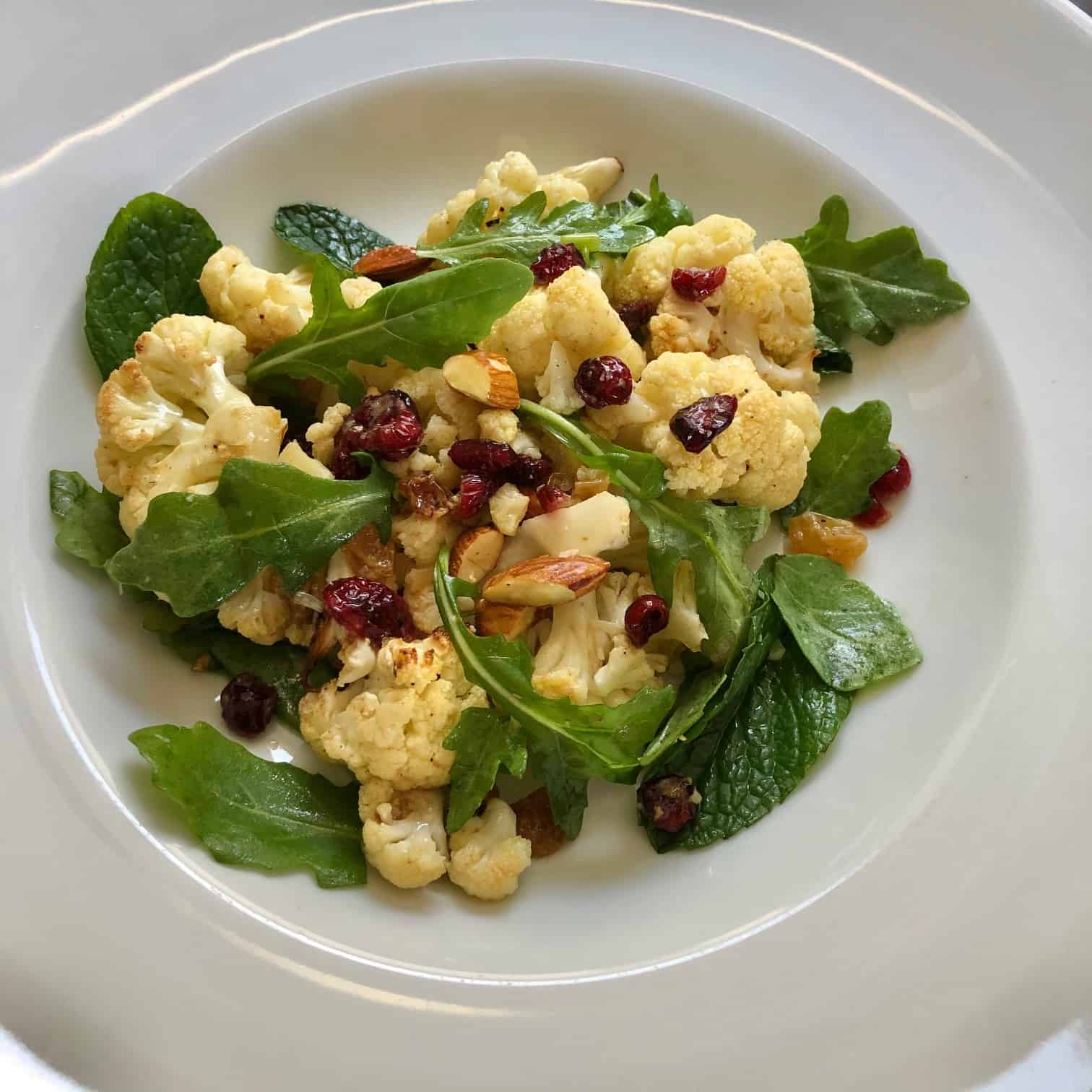 Step by Step Instructions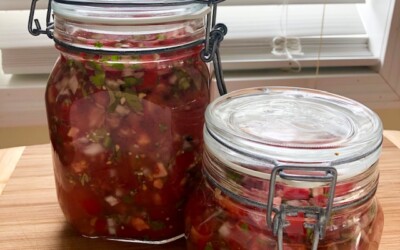 By: Chef Laura Bonicelli Preserving food with fermentation is an ancient process. Like canning and pickling, it's easy to do in your home kitchen. Buy your ingredients at your favorite Farmers Market! about Tangy Fermented Red SalsaFermented foods have significant...