By: Chef Laura Bonicelli
My Summer Vegetable Gratin has layers of beautiful colors and textures. It's a gorgeous centerpiece to a meal and a standalone dinner as well.
Buy your ingredients at your favorite Farmers Market!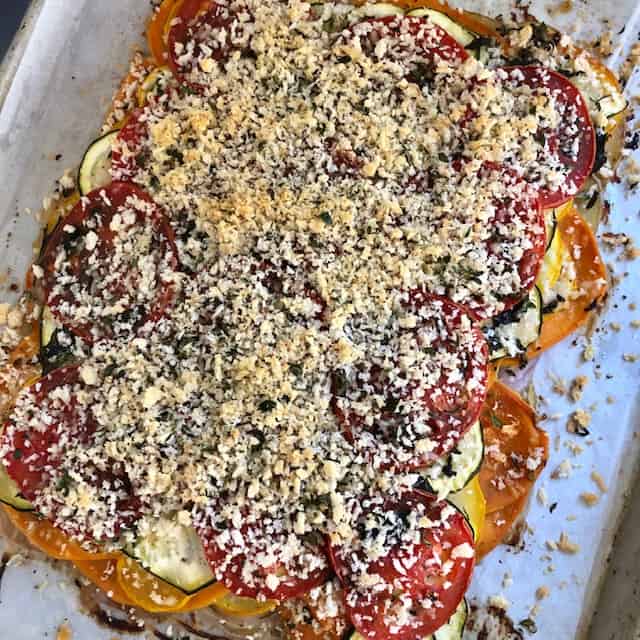 about the Summer Vegetable Gratin
This Summer Vegetable Gratin, like most French gratins, has layers of vegetables with cheese and breadcrumbs. What sets this gratin apart is its cheesy crunch. I bake some of my gratin recipes with cream. But this recipe relies on the moisture of the vegetables to bind the layers together. I wanted to see all of the colors of the cooked vegetables. Also, I didn't want to mask the variety of flavors and textures of the vegetables.
putting the Summer Vegetable Gratin together
I love making this on parchment paper and serving it right on the crumbled and discolored sheet. It's a beautiful, rustic presentation. But, using a baking dish is less messy. Either way, make sure you press the layers together as you construct the Summer Vegetable Gratin, and again finally at the end before you wrap it and put it in the oven.
I suggest using a mandoline for your slicing. Consistency in the width of your slices is essential for even cooking. Microwaving the yam is a step I wouldn't skip. The Summer Vegetable Gratin may need to cook longer if you don't. The yams are always the last vegetable to become tender.
The Summer Vegetable Gratin is a great make-ahead dish. Usually, I make and bake it the day before serving and reheat it at 350º until hot, about 20 minutes.
Don't Forget
Make sure you sign up for our newsletter to get more recipes and take a look at joining the Bonicelli Cooking Club! We'd love to have you!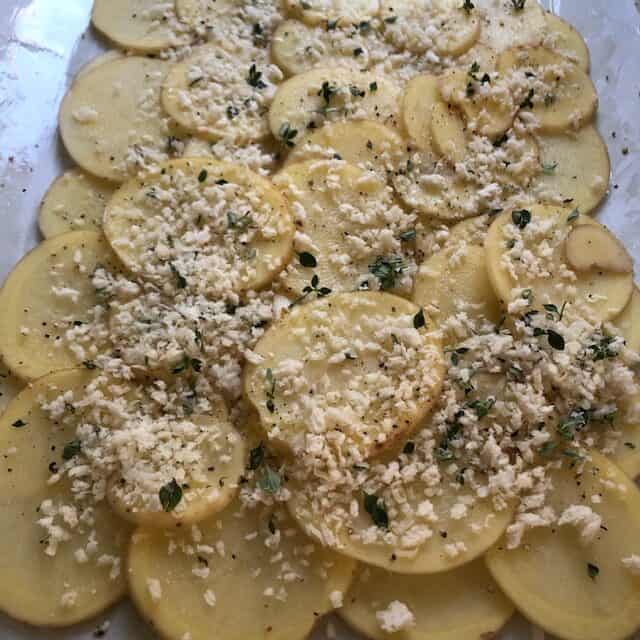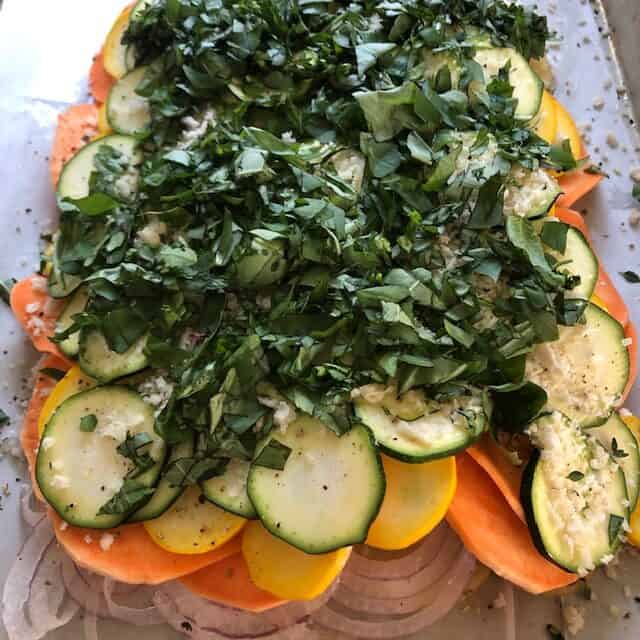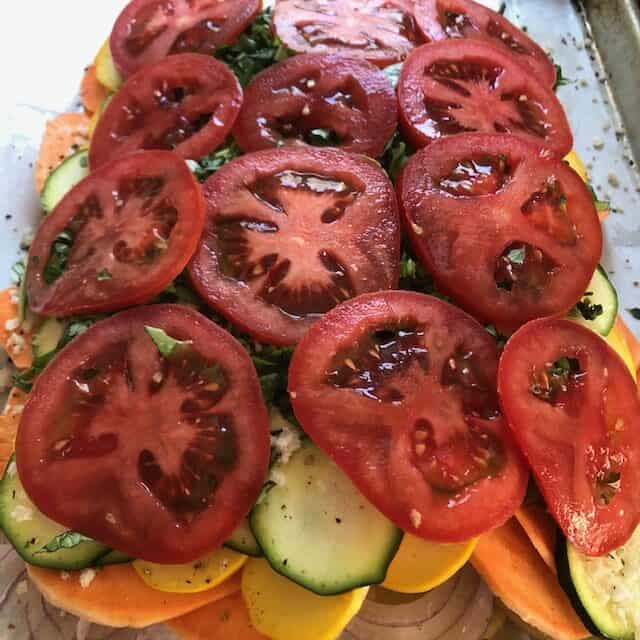 I hope you love this recipe! 
Step by Step Instructions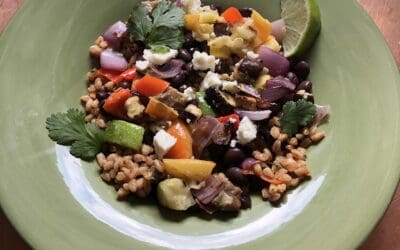 By: Chef Laura Bonicelli My Mexican Farro Bowl is a Fusion of the nutrient-rich grain farro and bold traditional Mexican flavors.The Nutritional Powerhouse Base🌶️🍯🌿🇲🇽 The foundation of this dish is farro, an ancient grain known for its chewy texture and nutritional...