By: Chef Laura Bonicelli
Spicy Edamame Chicken Salad has a lot of crunch, color, and a yummy zippy flavor. Buy your ingredients at your favorite Farmers Market!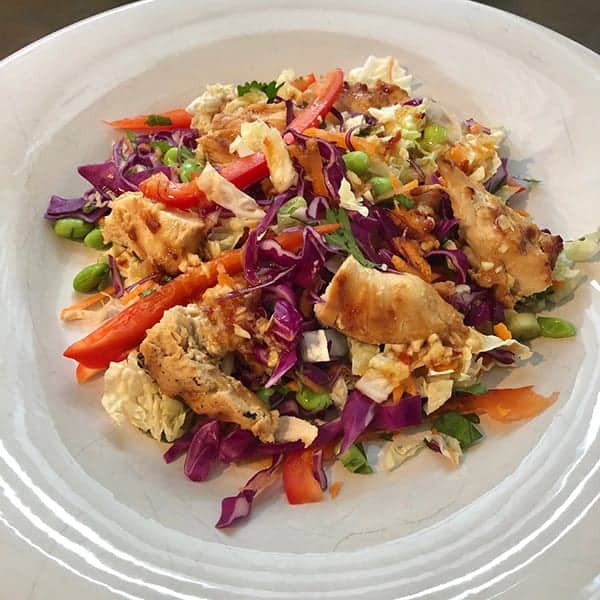 About Spicy Edamame Chicken Salad
One of my favorite things about this recipe is that it keeps well. Just mix up the vegetables and keep the dressing and chicken in separate containers. It will stay fresh for several days and be ready to serve in minutes. We love to make it for Sunday dinner and then have it for lunch on Tuesday or Wednesday.
Top the salad off with peanuts for extra crunch and protein!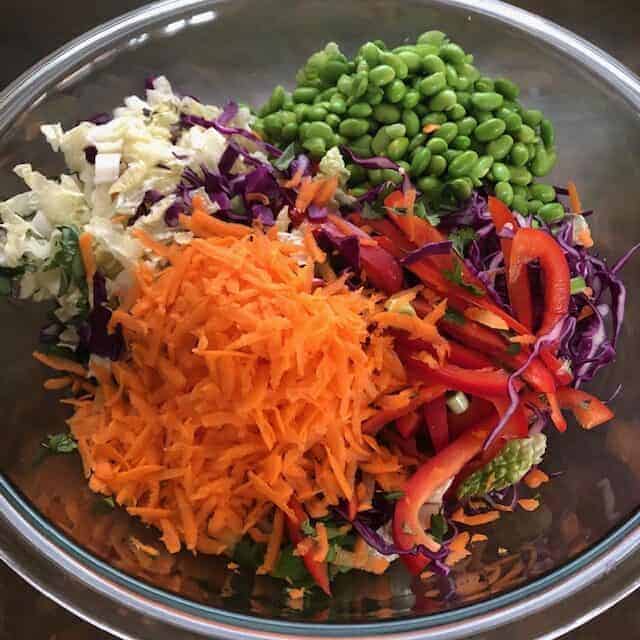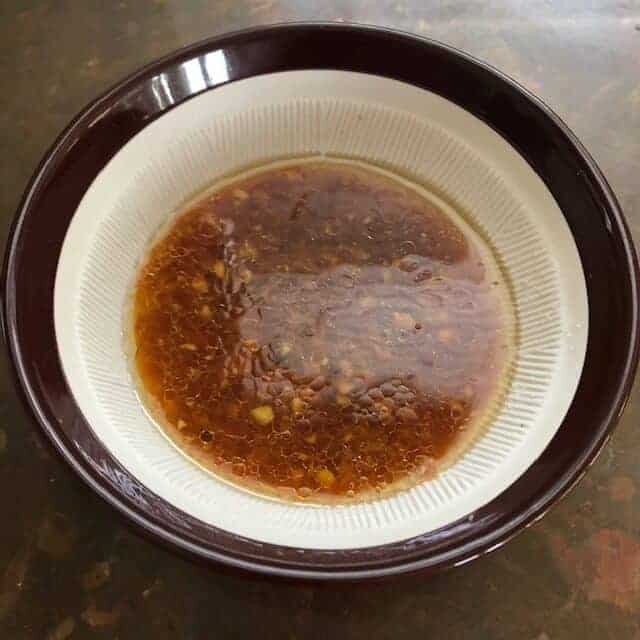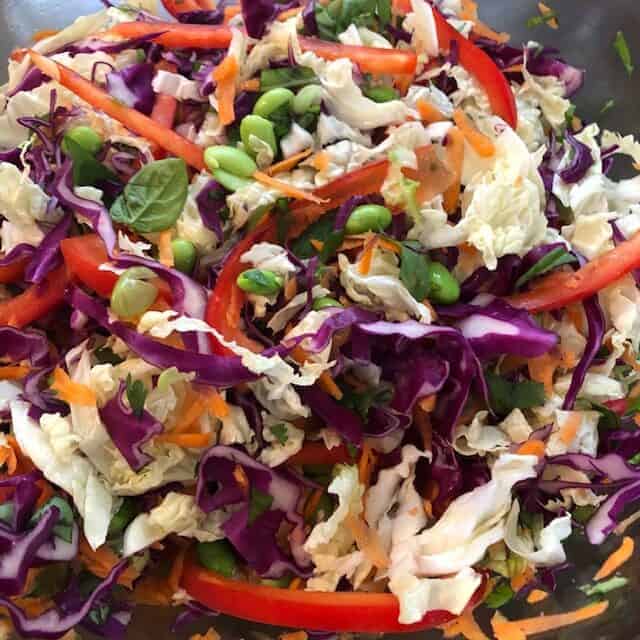 Step by Step Instructions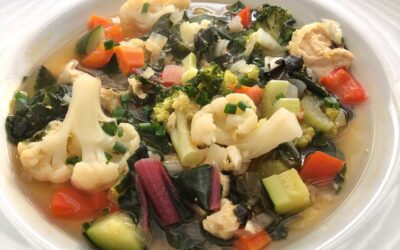 By: Chef Laura Bonicelli If quick, healthy, and delicious appeals to you, this soup is for you. It takes more time to chop the vegetables than it does to cook them. My Veggie-up Chicken Soup is a great soup to make early in the week and have on hand for lunches. Buy...