Traditional recipes always inspire me: Gazpacho and a beautiful trip to San Sebastian in Northern Spain brought this one forth. You can taste every ingredient because the formula is uncomplicated and direct. Every vegetable (fruit) is available fresh from the farmer's market. Plus, you don't even need a stove!
Step by Step Instructions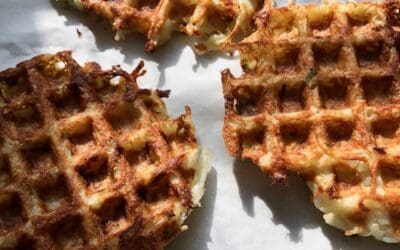 By: Chef Laura Bonicelli I'm not sure where I got the idea for making Potato Waffle Latkes with Green Onion in a waffle iron, but I think it may have been a Betty Crocker or Pillsbury cookbook years ago. I do remember making them in a Home-ec class. Remember Home-ec?...