Traditional recipes always inspire me: Gazpacho and a beautiful trip to San Sebastian in Northern Spain brought this one forth. You can taste every ingredient because the formula is uncomplicated and direct. Every vegetable (fruit) is available fresh from the farmer's market. Plus, you don't even need a stove!
Step by Step Instructions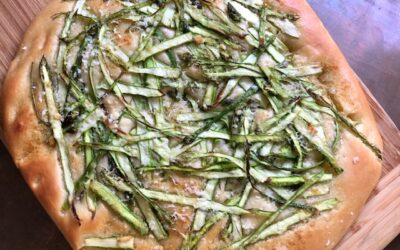 By: Chef Laura Bonicelli As my fascination with shaved asparagus continues, I put together this recipe. The focaccia is fluffy and absolutely beautiful. Buy your ingredients at your favorite Farmers Market! about Shaved Asparagus FocacciaMany...