By: Chef Laura Bonicelli
Slow Cooker Cauliflower Dal is a thick and creamy Indian stew that combines lentils and split peas with nutty grains and spices to deliver a healthy, hearty, satisfying, and nutritious meal.
Buy your ingredients at your favorite Farmers Market!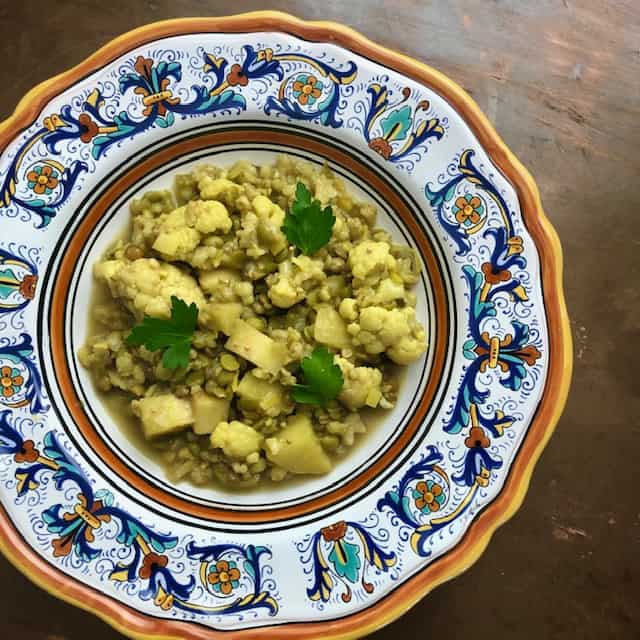 about Slow Cooker Cauliflower Dal
I love my slow cooker. There is great comfort in putting everything in one pot and leaving it to cook unattended while you go on about your day. Although, I learned early on that some recipes don't adapt well to slow cooking. Even if a stew recipe may say you can put the potatoes in right away, they dissolve after seven hours. Since I believe the biggest benefit of using a slow cooker is to "set it and forget it," I was curious to see how all of these Slow Cooker Cauliflower Dal ingredients would fare together. The result is excellent, perfectly cooked – everything!
putting Slow Cooker Cauliflower Dal together
Typically Dal is made with lentils. I started with them in the Slow Cooker Cauliflower Dal recipe but added split peas, steel-cut oats, and barley. I wanted to add heartiness and chewiness. And it's in keeping with my quest to include more legumes and whole grains in our diet. I added an apple for sweetness, the parsnip for earthiness, and an Anaheim pepper and ginger root for a little peppery heat.
The spices I'm using are typical of Dal, cumin, coriander, and turmeric. I finish it off with some mustard and caraway seeds. Due to the spices, even the cauliflower in the Slow Cooker Cauliflower Dal has the same beautiful uniform color. I love to serve the dish garnished with a dollop of Greek Yogurt and cilantro leaves.
Eat well and have fun!
don't forget
Make sure you sign up for our newsletter to get more recipes and take a look at joining the Bonicelli Cooking Club! We'd love to have you!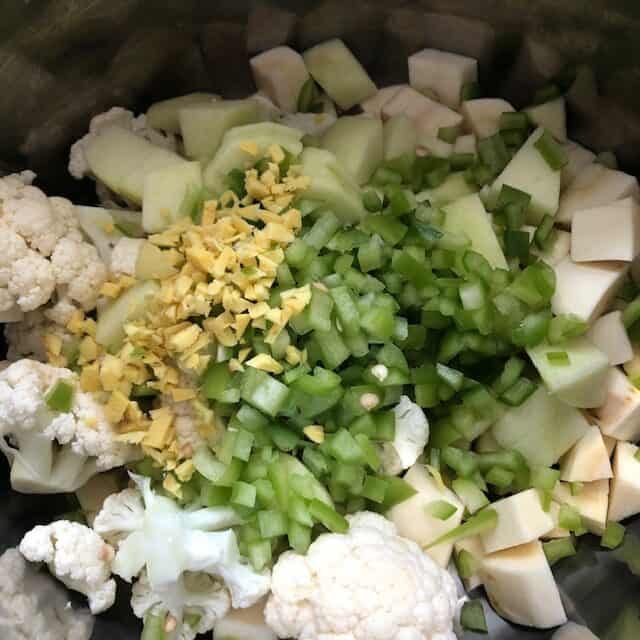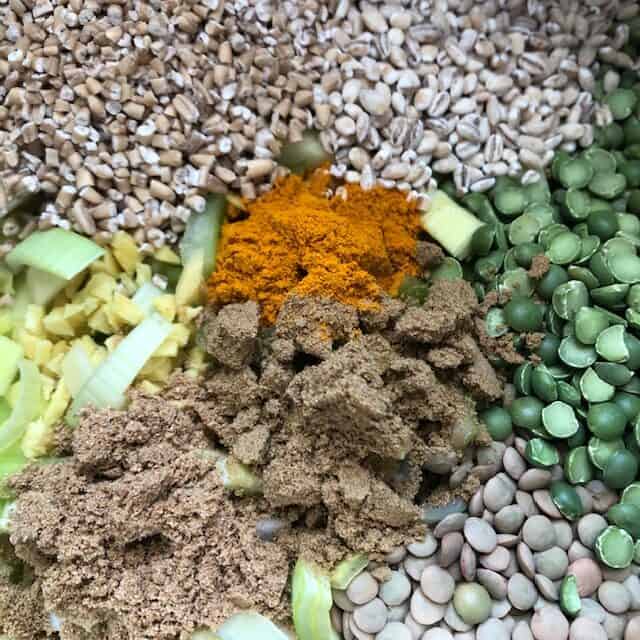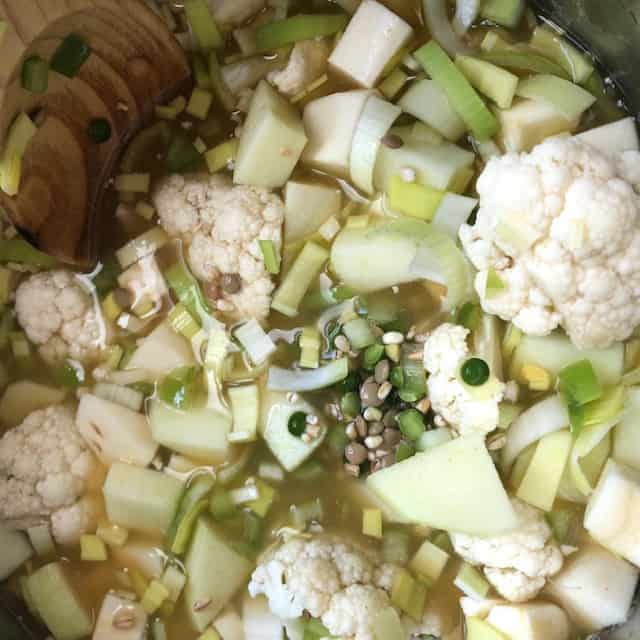 I hope you love this recipe! 
Step by Step Instructions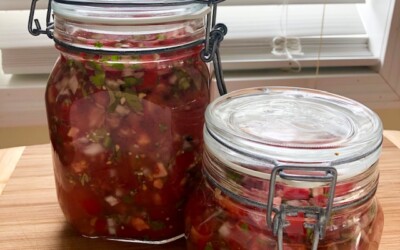 By: Chef Laura Bonicelli Preserving food with fermentation is an ancient process. Like canning and pickling, it's easy to do in your home kitchen. Buy your ingredients at your favorite Farmers Market! about Tangy Fermented Red SalsaFermented foods have significant...