Sesame Soba Noodles with Broccoli and Chicken is a quick, healthful, simple, and delicious meal. It's also a complete meal, which keeps your menu simple.
Soba is a Japanese buckwheat noodle. The noodles cook up quickly (3 to 5 minutes) and also overcook easily, so you need to keep an eye on them. They have a delightful flavor and are a bit slippery – so plan on using your pasta twirling technique when eating these.
Step by Step Instructions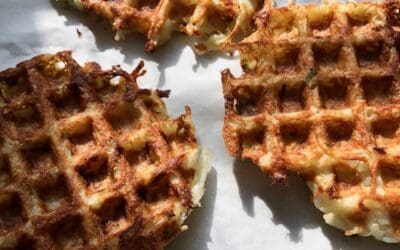 By: Chef Laura Bonicelli I'm not sure where I got the idea for making Potato Waffle Latkes with Green Onion in a waffle iron, but I think it may have been a Betty Crocker or Pillsbury cookbook years ago. I do remember making them in a Home-ec class. Remember Home-ec?...