If you are looking for a colorful, tangy, and unique salad to start a meal or be a meal – this is it!  Roasted beets are a hearty and earthy centerpiece to this salad and pair perfectly with orange, red onion, and walnuts.
Step by Step Instructions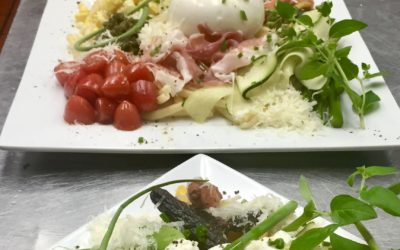 By: Chef Laura Bonicelli Every chef has a dish that they know is greater than the sum of its ingredients. Here it is! This picture is from a demo at my favorite Farmers Market! If you want more recipes Join The Club!!![mepr-hide rules="3130"...