If you are looking for a colorful, tangy, and unique salad to start a meal or be a meal – this is it!  Roasted beets are a hearty and earthy centerpiece to this salad and pair perfectly with orange, red onion, and walnuts.
Step by Step Instructions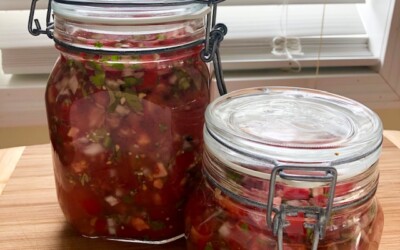 By: Chef Laura Bonicelli Preserving food with fermentation is an ancient process. Like canning and pickling, it's easy to do in your home kitchen. Buy your ingredients at your favorite Farmers Market! about Tangy Fermented Red SalsaFermented foods have significant...