By: Chef Laura Bonicelli
If you're a fan of pretzels and focaccia, here's your new favorite recipe: Sourdough Pretzel Focaccia! You're welcome!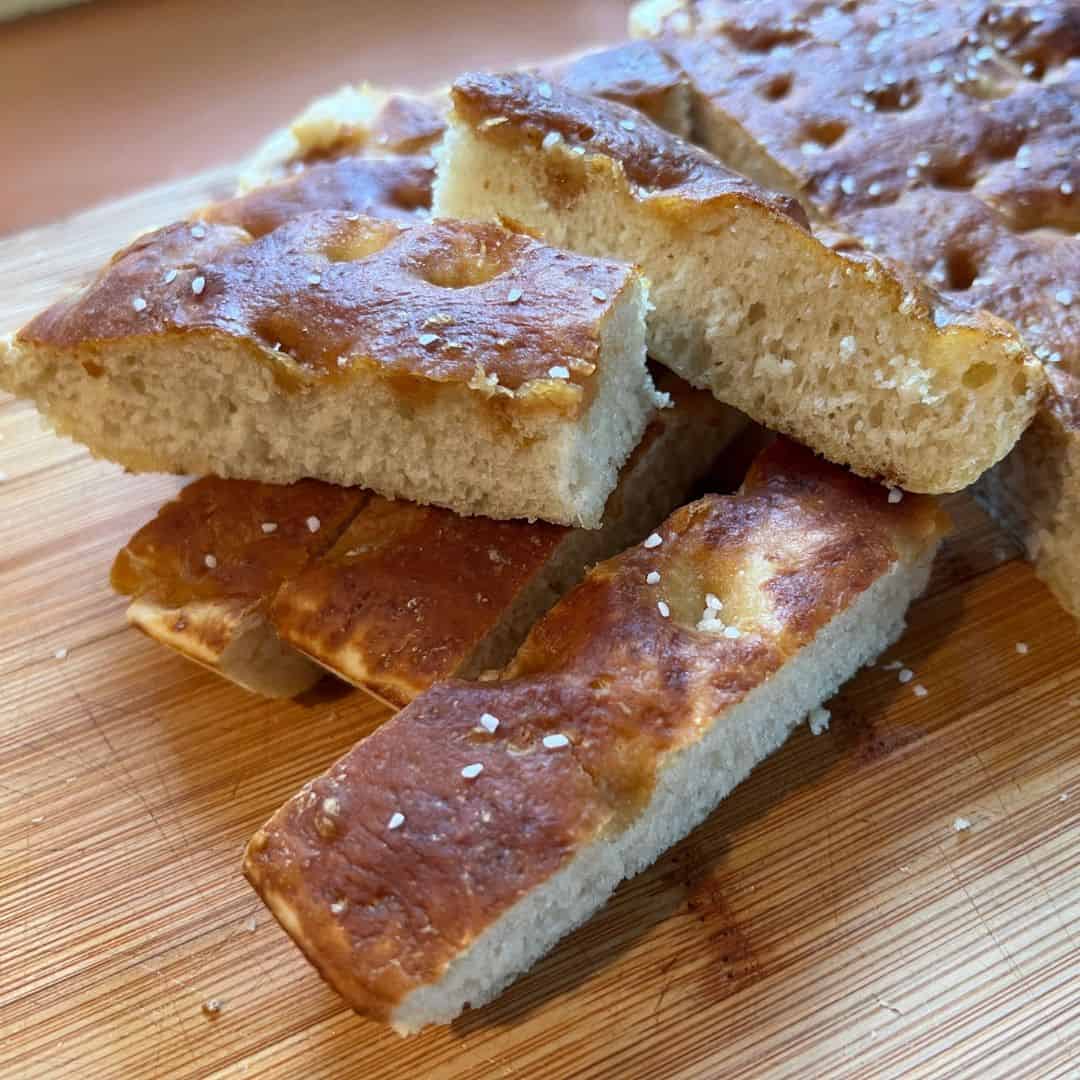 about Sourdough Pretzel Focaccia
Imagine a simultaneously salty, alkaline, and wonderfully chewy crust—the signature qualities of a pretzel— with a soft and distinctive interior that only well-made focaccia can deliver. 🥨🥖That's Sourdough Pretzel Focaccia.
But this bread isn't just about its delicious flavors and textures. It also packs a punch in terms of its health benefits. As a sourdough-based creation, this focaccia carries the advantages of the natural fermentation process. This ancient method breaks down complex carbohydrates, making the bread easier to digest and offering a more gentle impact on blood sugar levels. The longer fermentation period of sourdough also enhances the nutritional value of the grains, unlocking the full potential of minerals and vitamins and ensuring you enjoy a nourishing bread with each bite. 🍞🥬🥖🍅
Here's a little tip: Sourdough Pretzel Focaccia is best savored on the same day it's made while the crust retains its irresistible crispness. However, don't worry if you can't finish it all in one sitting because it transforms into a fantastic toasted sandwich the next day. Picture this: a warm slice of Sourdough Pretzel Focaccia topped with thinly sliced prosciutto and melted provolone. The flavors meld together so well. It's the perfect way to give your leftover Sourdough Pretzel Focaccia a delicious second life! 🥪😋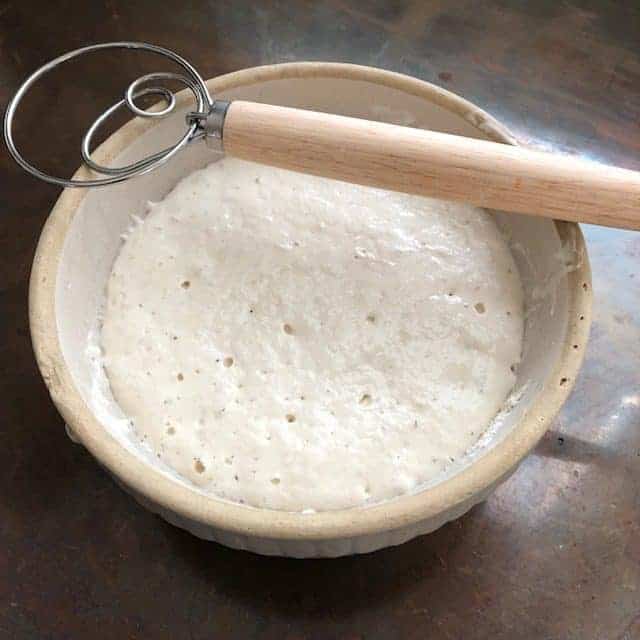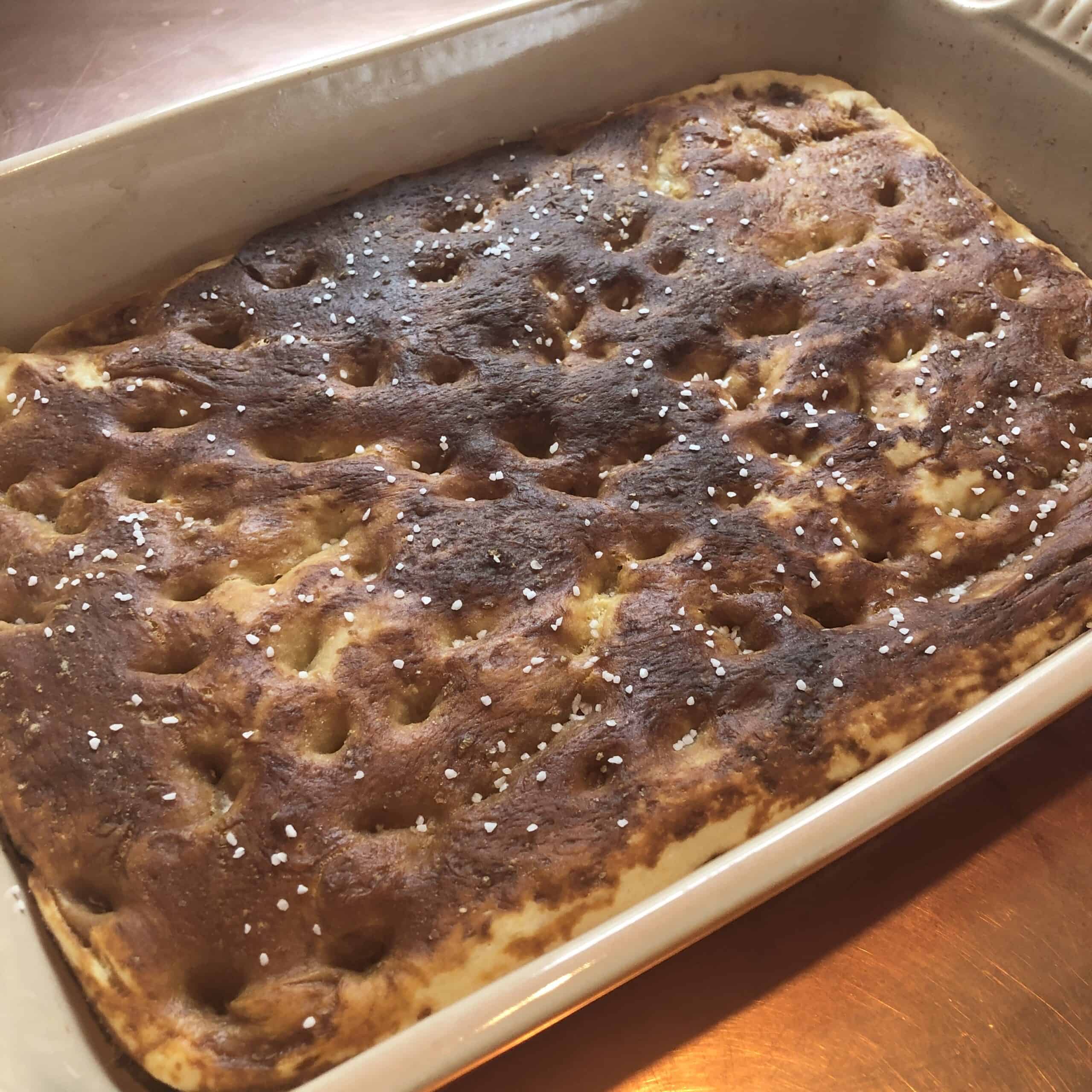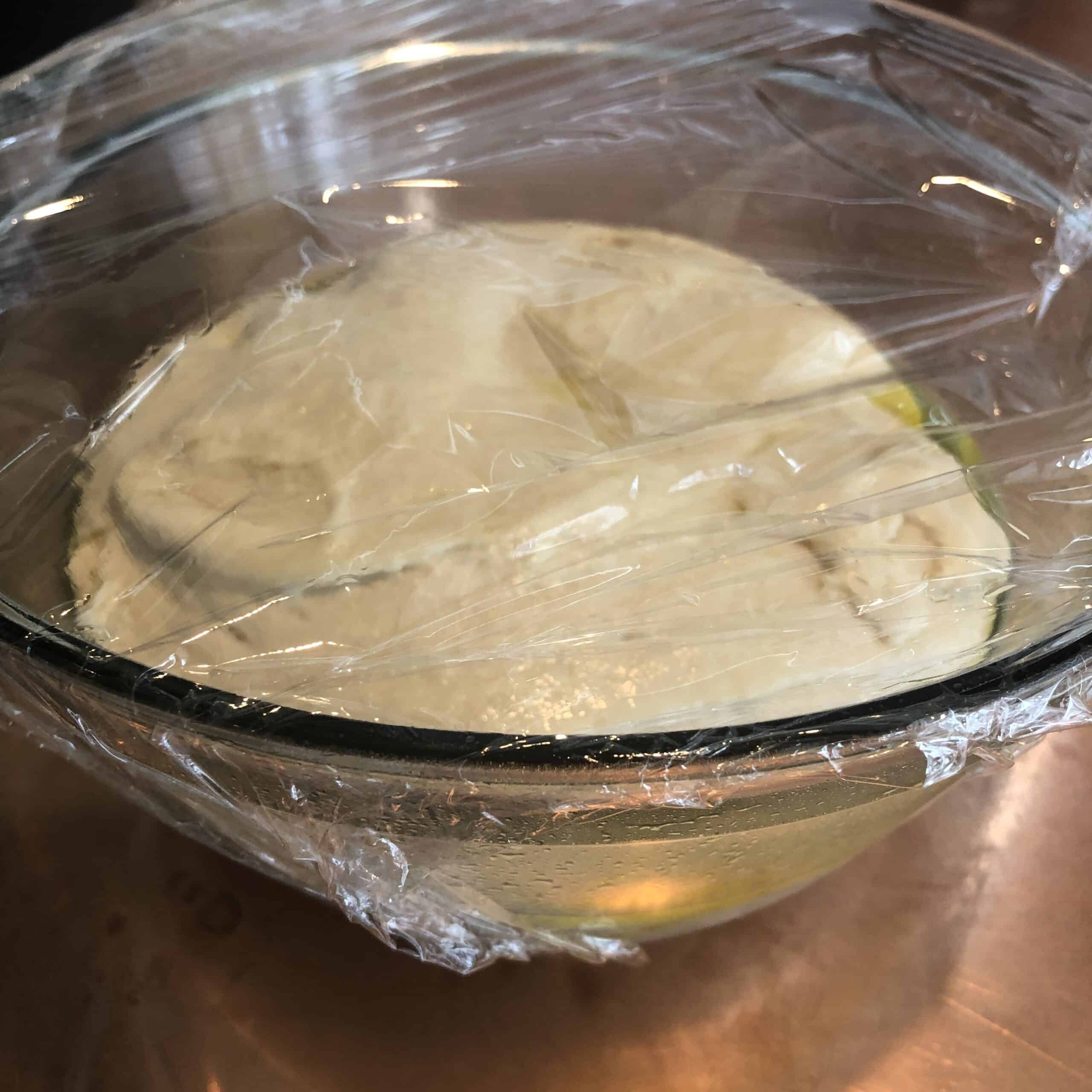 I hope you love this recipe!
Step by Step Instructions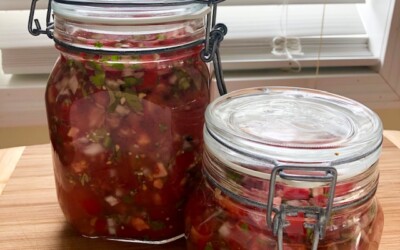 By: Chef Laura Bonicelli Preserving food with fermentation is an ancient process. Like canning and pickling, it's easy to do in your home kitchen. Buy your ingredients at your favorite Farmers Market! about Tangy Fermented Red SalsaFermented foods have significant...