By: Chef Laura Bonicelli
Barley is a nutritious whole grain and a member of the grass family.  It's the grain that beer comes from and one of my favorite additions to chicken soup.  But, it also makes a fantastic base for a bowl or side dish.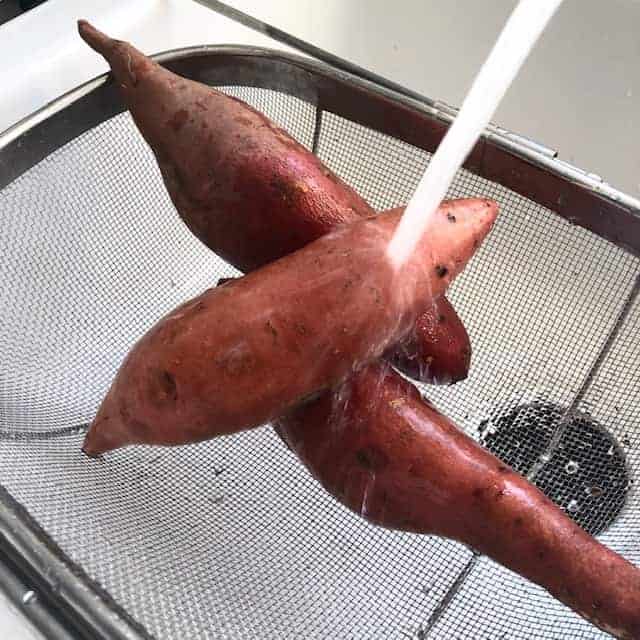 Incorporating whole grains into a diet can seem like a daunting task.  But, the health benefits are impossible to ignore, offering complete nutrition and side benefits like lowering blood sugar.  Whole grains keep practically forever in their dried state, making them a valuable staple to keep in your cabinet.  I now view whole grains, like barley, farro, and wheatberries, just like I view rice as a perfect background to vegetables and, as in this recipe, a neutral base for a zippy dressing.
To expound further on the health benefits of nutritious whole grains, they contain fiber, which helps you feel fuller, aids digestions,  and can lower blood sugar.  Whole grains can help lower cholesterol and blood pressure.  They are packed with vitamins and minerals and are good for your teeth and gums because they are chewy.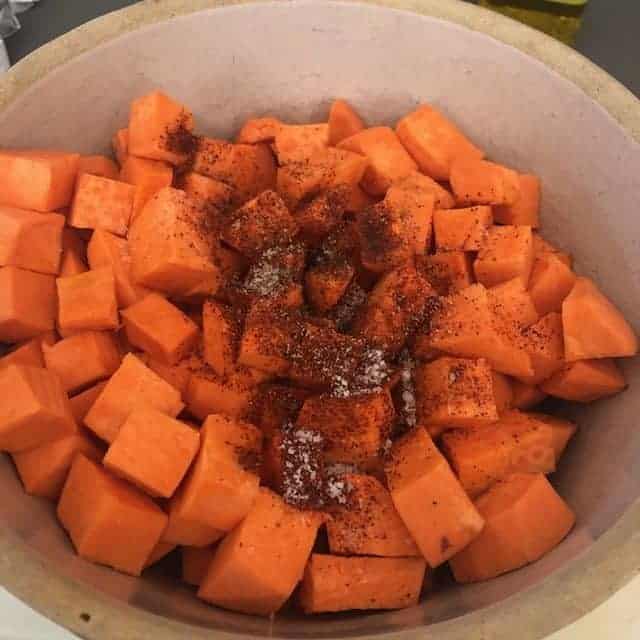 I have to say that sweet potato, yams, and squash take on chili seasonings very well.  I keep the salt and pepper at a minimum at this stage of the recipe, leaving room for the robust flavor of the limey dressing and spicy nut topping. 
The natural sweetness of the vegetable offsets the heat and is a great choice if you're skipping meat in a recipe. Roasting increases the sweetness and you'll love the comforting aroma while they're in the oven.
Once it's all put together, you have the chewy barley base of the bowl, topped with sweet and spicy peppers and sweet potatoes. You get a slightly sweet, very limey dressing on top of that.  But, for me, the best part is the crunch of the spicy almonds.  I always finish the dish with fresh spinach and cotija cheese.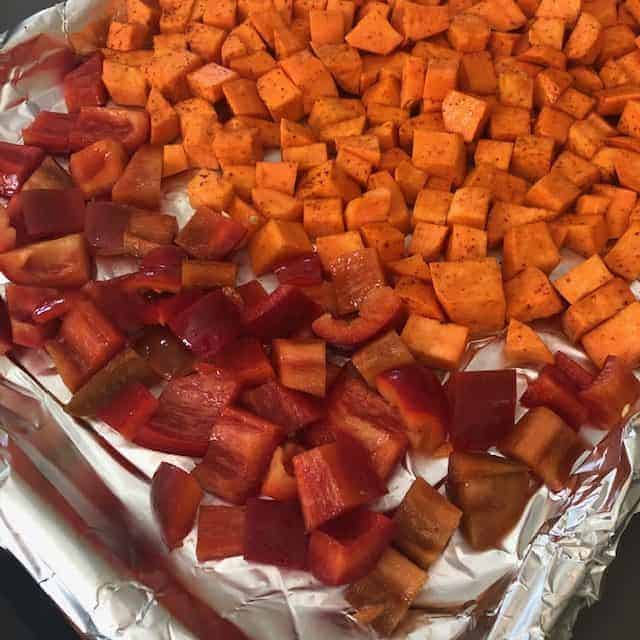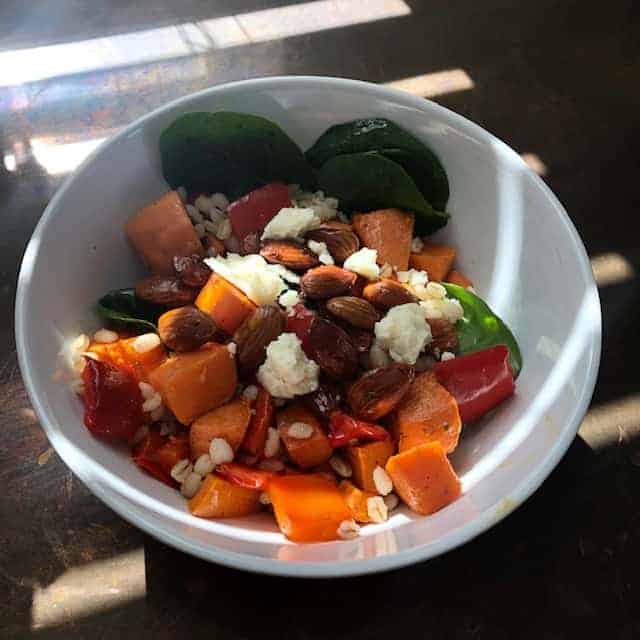 Step by Step Instructions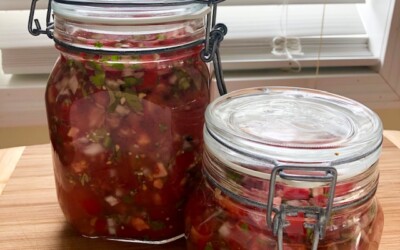 By: Chef Laura Bonicelli Preserving food with fermentation is an ancient process. Like canning and pickling, it's easy to do in your home kitchen. Buy your ingredients at your favorite Farmers Market! about Tangy Fermented Red SalsaFermented foods have significant...