By: Chef Laura Bonicelli
Green Beans Amandine is one of my favorite side dishes. The acidic quality of the wine and lemon bring out the flavor of the beans without discoloring them. Don't forget the Italian parsley, it adds a fresh and bright finish to the dish. Buy your ingredients at your favorite Farmers Market!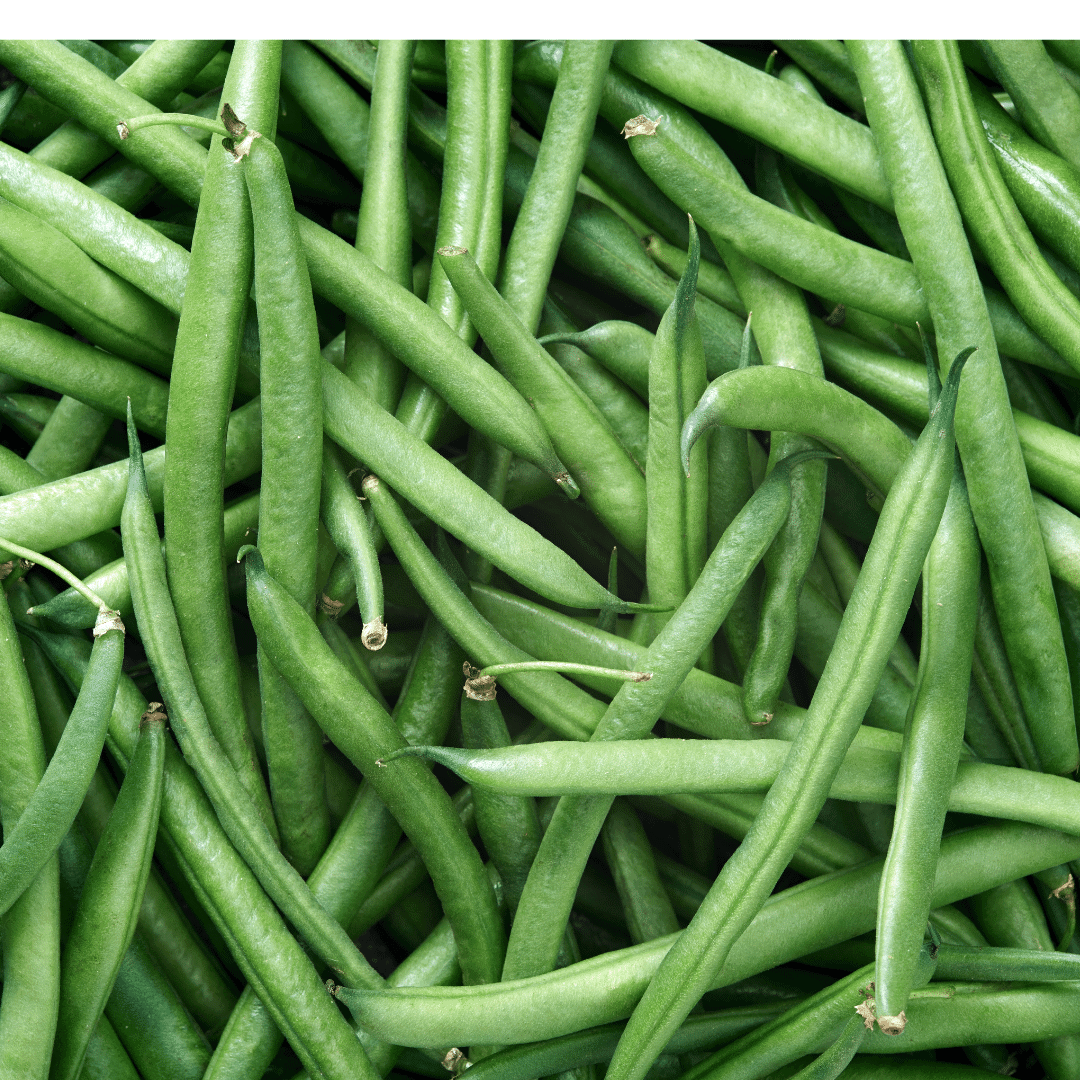 About Green Bean Amandine
Amandine is a French culinary term referring to garnishing with almonds. You'll see beans, fish, asparagus, even potatoes prepared in this manner. I love this recipe with a few simple ingredients; you're transforming the green beans into an irresistible side dish that everyone loves; Green Beans Amandine.
putting it together
I start with blanching the beans for Green Beans Amandine. Honestly, I always undercook them; it's what I prefer. Therefore, I put them in boiling water and take them out as soon as their color becomes bright. This process takes only about 45 seconds. I don't bother with an ice bath because the beans haven't started cooking. I do remove them to paper towels and dry them off.
Shallots vary in size; I always try to get a large one—the more shallot, the better, especially for Green Bean Amandine. I would say you'd want a minimum of 1/4 cup. I like to hold off on browning the shallots; they have such a lovely flavor. They have a delicate sweetness that you want to preserve. It may seem that cooking off the wine and lemon juice will eliminate their taste. But, cooking it down intensifies the flavor, and with the oil, garlic, shallot, and finally, the toasted almonds, trust me – there are plenty of flavors to coat the beans and make the dish delicious.
With all of the acid, it may seem that this wouldn't be a good make-ahead dish. But, the dish holds up well. It's also great at room temperature making it ideal for buffets.
don't forget
Make sure you sign up for our newsletter to get more recipes and take a look at joining the Bonicelli Cooking Club! We'd love to have you!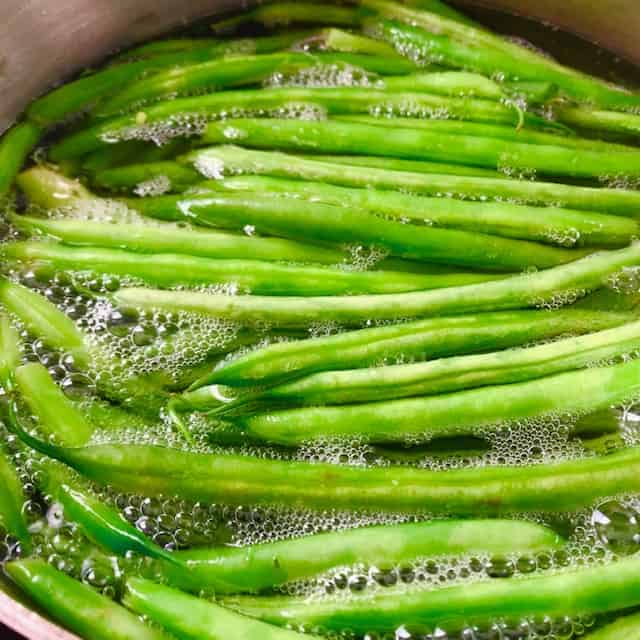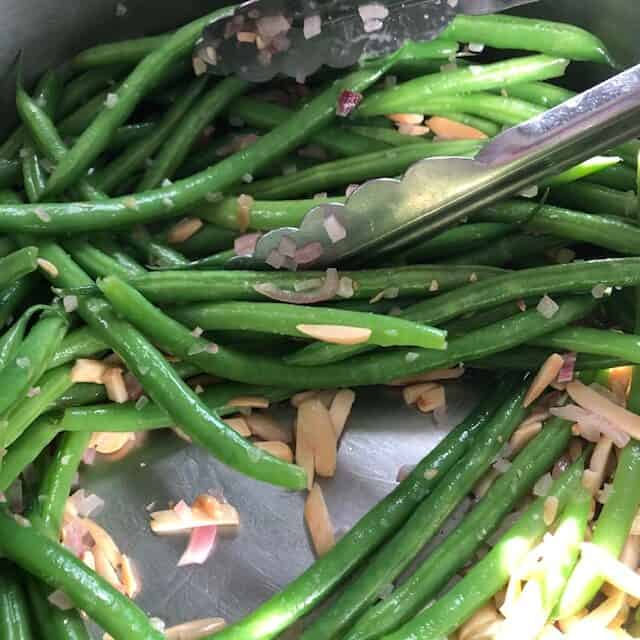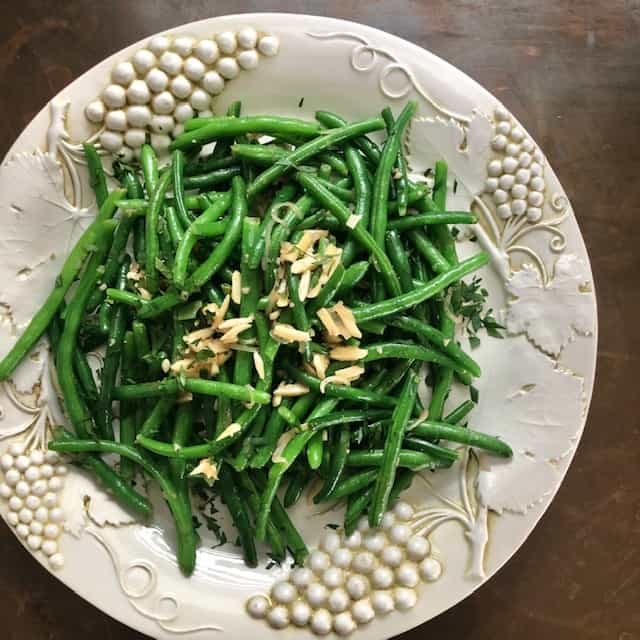 I hope you love this recipe! 
Step by Step Instructions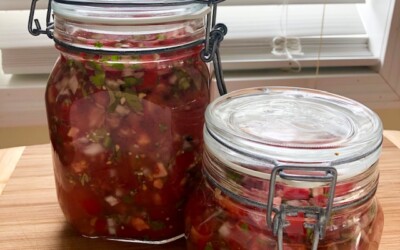 By: Chef Laura Bonicelli Preserving food with fermentation is an ancient process. Like canning and pickling, it's easy to do in your home kitchen. Buy your ingredients at your favorite Farmers Market! about Tangy Fermented Red SalsaFermented foods have significant...