By: Chef Laura Bonicelli Maple Roasted Butternut Squash with Spiced Pecans, Feta, and Pomegranate a sweet and savory dish; it promises to be your family's new favorite holiday side.  Buy your ingredients at your favorite Farmers Market!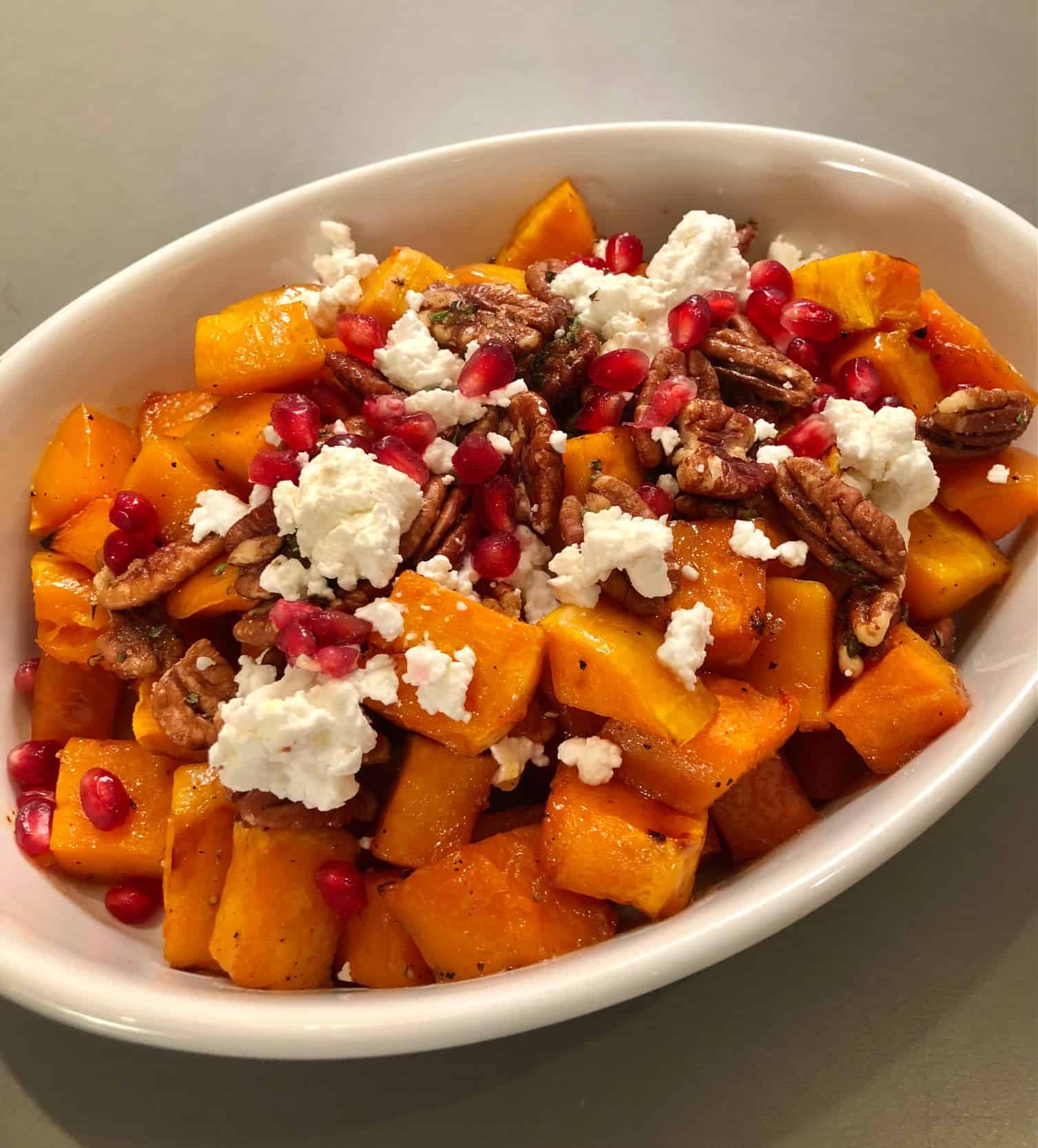 About Maple Roasted Butternut Squash with Spiced Pecans, Feta, and Pomegranate
 I like marshmallows in my hot cocoa, but I've never been a fan of them on my squash or sweet potatoes. As it turns out, the marshmallow industry instigated that tradition. They even wrote the recipes for us! We're duped again by advertising dollars. I find a little maple syrup and the natural sweetness of the butternut squash is all you need. Plus, who wants to cover up that beautiful orange color?
Yet, this dish has much more than that going for it. Let's start with the pecans. I spiced the pecans with rosemary and cayenne, which gives them an earthy quality with a little heat. They are also sweet because of the brown sugar. I usually put half of the nuts on the dish and serve the rest on the side, and they never make it through the dinner – people love them.
Feta has that salty-sour quality, and it complements and contrasts the sweetness of the butternut squash. Feta is sheep's milk. Not a feta fan? Goat cheese would be a second choice. Many people with dairy intolerance are only troubled by cow's milk; that's an added benefit. The cheese also adds richness, and it looks pretty.
Speaking of looking pretty, pomegranate arils (that's the fancy name for the seeds) are beautiful. Again, more flavor and more color. They are sweet, tangy, fresh, and good for you. Pomegranates are a little challenging. Extracting the seeds can be a mess. My best method is to spit the pomegranate in half and beat the skin with a wooden spoon over a large bowl. The arils will fall out of the membrane; for the most part, they will be completely free of the membrane and ready to use.
I hope you love this recipe. Please take a look at other side suggestions below and rate the recipe if you make it!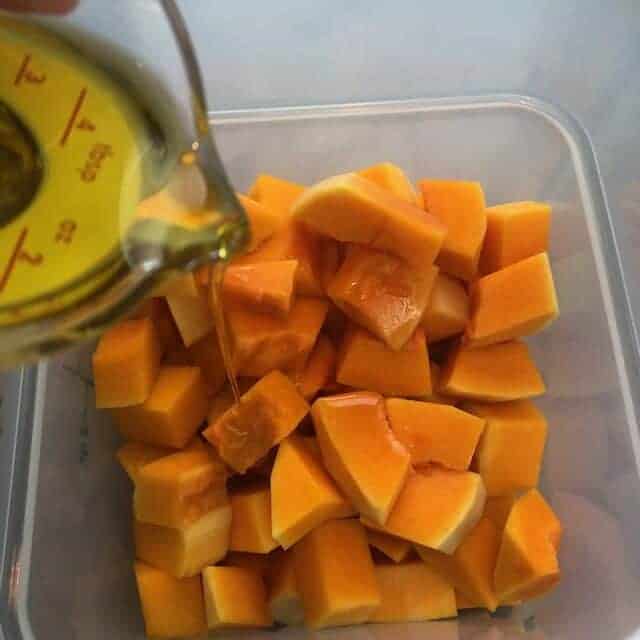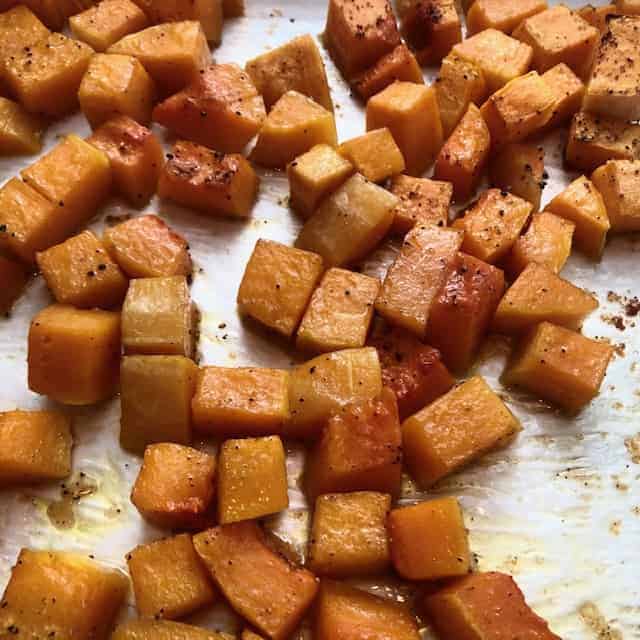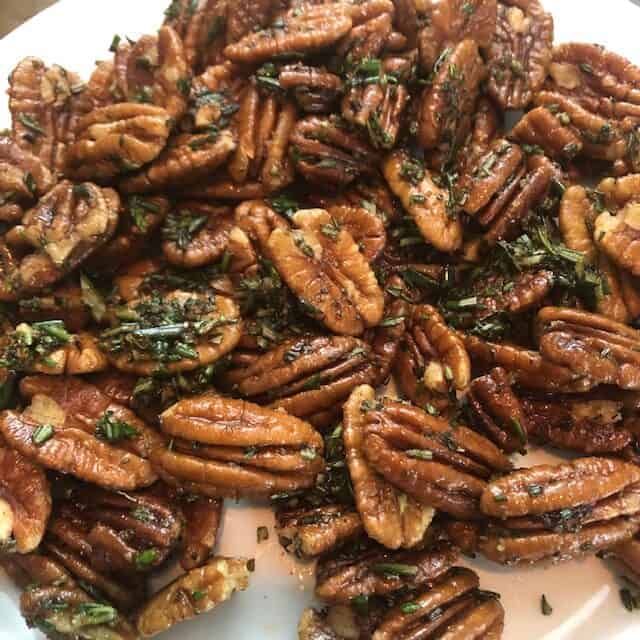 Step by Step Instructions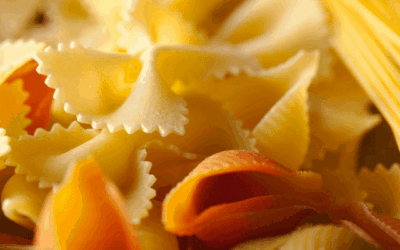 Who doesn't love a great pasta dish? We have four of them here, and every one of them is delicious. Penne with Broccoli Pesto Sauce and Sesame Soba Noodles with Broccoli and Chicken go together reasonably quickly. Ratatouille Stuffed Shells and Chicken Tetrazzini...