By: Chef Laura Bonicelli
Here's the best part! These pickles are so easy! Seriously, you don't need to be a master chef or spend hours in the kitchen to make them. With just a few simple steps, you'll have a jar filled with crunchy, tangy goodness that will leave you wondering why you haven't pickled asparagus before.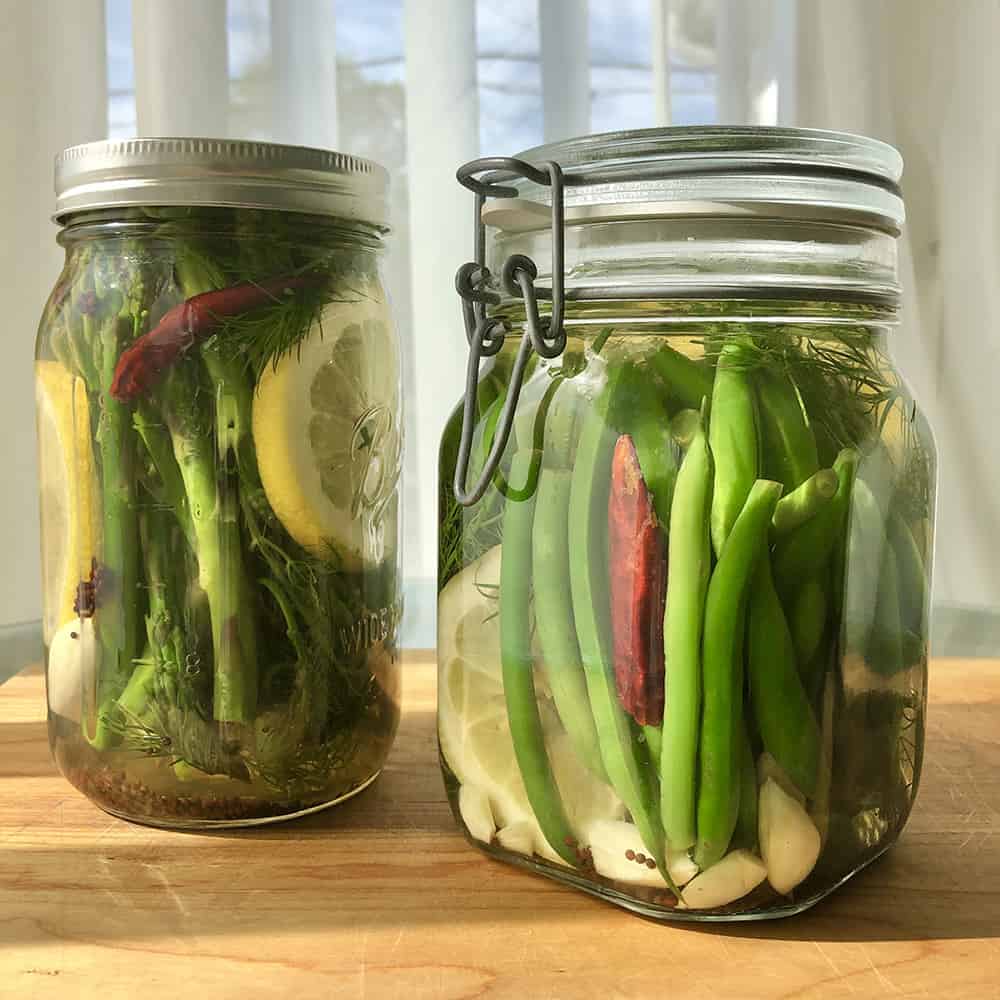 about Asparagus Refrigerator Pickles
These beauties last in your fridge for months! Yep, you read that right. Asparagus Refrigerator Pickles have some serious staying power. The crunch and flavor stay intact, allowing you to enjoy the pickle goodness long after the initial excitement wears off. Now, that's a pickle worth pickling!
They're not just your ordinary snack (although they're perfect for that, too!). They're also the life of the party when it comes to charcuterie boards. Picture this: a wooden platter adorned with an array of cheeses, cured meats, olives, and, yes, a jar or dish of these pickles. It's a flavor explosion that will make your taste buds dance! 🎉
Now, for those who aren't asparagus enthusiasts (gasp! 😱), fear not! You can easily swap out the asparagus for another crisp and green vegetable: green beans! They make a fantastic substitute and still retain their snappy texture, embracing the tangy pickle flavors like they were born for it. It's like giving your taste buds a little vacation in pickle paradise.
Let's not forget about the superstar ingredient that takes these pickles to a whole new level of deliciousness: fresh dill! 🌿 I LOVE Dill! Its bright, herbaceous flavor adds a refreshing note to the pickling brine. And the fragrance that fills your kitchen while making these pickles? It's like bottling up summer! 
Pickles make the best presents! 🎁 Seriously, who can resist a jar full of tangy delights? They're unique and homemade and show that you've put some love and effort into creating a special gift. Tie a pretty ribbon around the jar, and you've got a pickle present that will bring a smile to anyone's face. Spread the pickle, love!
By the way, did I mention that asparagus is at its peak right now? It's the perfect time to capture that fresh, vibrant flavor and transform it into tangy perfection. So, what are you waiting for? Get your hands on some asparagus, crank up your favorite tunes, and let the pickling adventure begin!
Oh, and here's a little secret: you can make these pickles your own by adding more peppers for a spicier kick or loading up on garlic for an extra garlicky punch. Play around with the flavors and make your taste buds happy. After all, life is too short for bland pickles!
So, my pickle-loving friends, get your jars ready, unleash your creativity, and let the asparagus pickle magic begin! 🥒🌟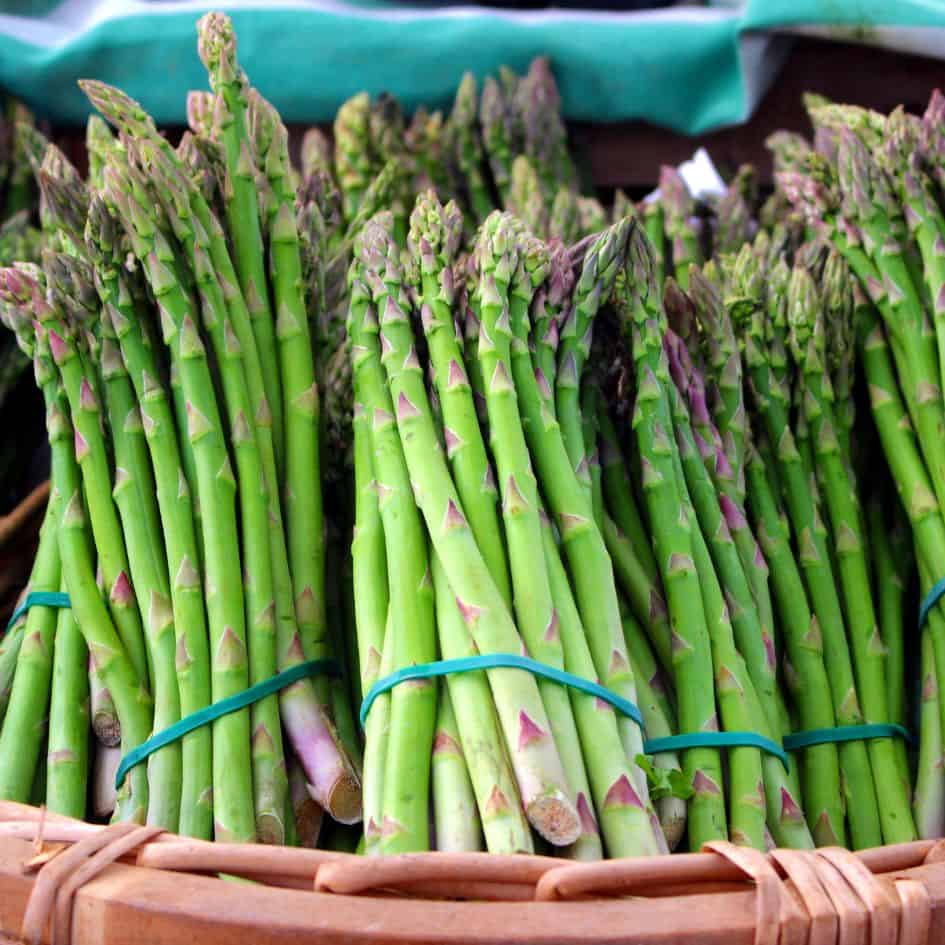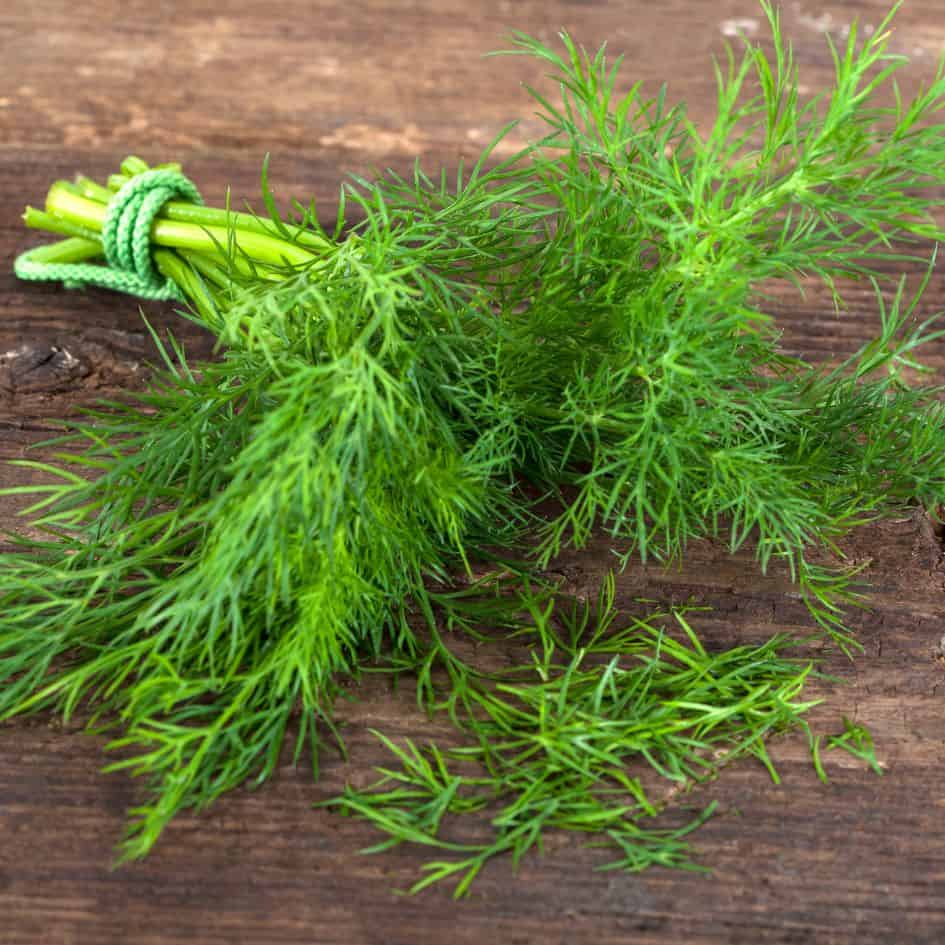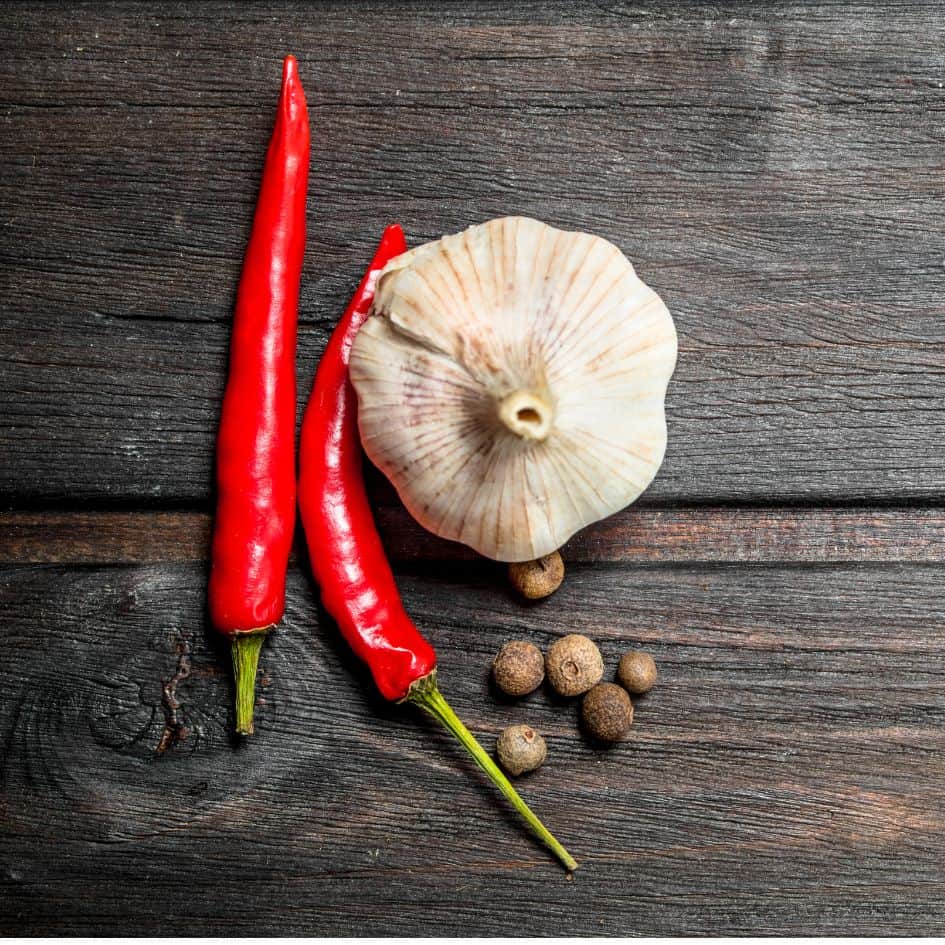 I hope you love this recipe!
Step by Step Instructions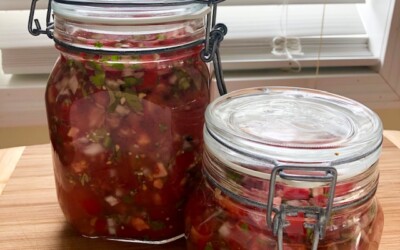 By: Chef Laura Bonicelli Preserving food with fermentation is an ancient process. Like canning and pickling, it's easy to do in your home kitchen. Buy your ingredients at your favorite Farmers Market! about Tangy Fermented Red SalsaFermented foods have significant...