By: Chef Laura Bonicelli
Tomato Basil Soup is one of my favorite late-summer comfort food dishes. I reserve it for those days when there's a hint of coolness in the mornings. Buy your tomatoes and basil at your favorite Farmers Market!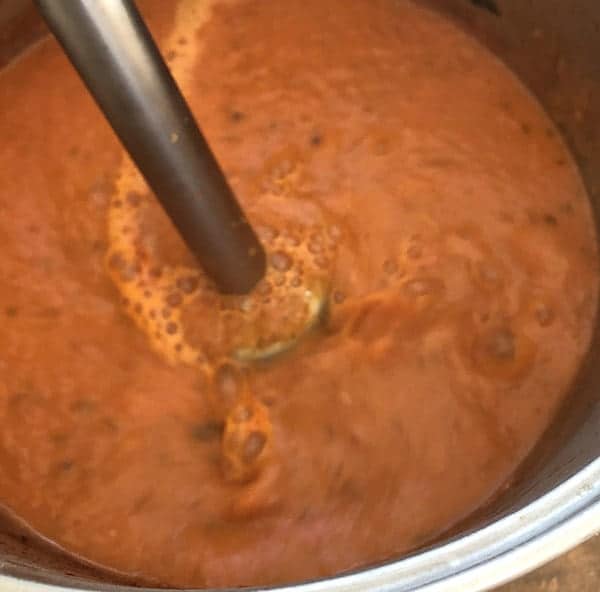 I don't peel tomatoes often. It's an extra step that I usually try to avoid. In this case, if you want a smooth tomato basil soup without tomato skins, the tomatoes need to be peeled. It's simple. Drop the tomatoes in boiling water, let the skins split, pull off the peels. It helps to pull the peels off in a bowl of cold water.
In researching other Tomato Basil Soup recipes, I found many seeding the tomatoes. I think that a good portion of the tomato's flavor is in the gel surrounding the seeds. So, that all stays for this soup. They are a mess to chop up, so I have a procedure for that. First, put a cutting board on top of a bowl or container, partially covering the top. Second, chop a tomato. Third, slide the tomato, and the juices, into the container.
You'll notice that there are only a few ingredients in this soup. The hero is the tomatoes. The stock is essential, providing a background for the flavorful tomatoes once cooked and pureed. The red onion and garlic sauteed in the olive oil give it a beautiful flavor base. If you don't have red onion, you can use yellow onion, but it will change the soup's flavor.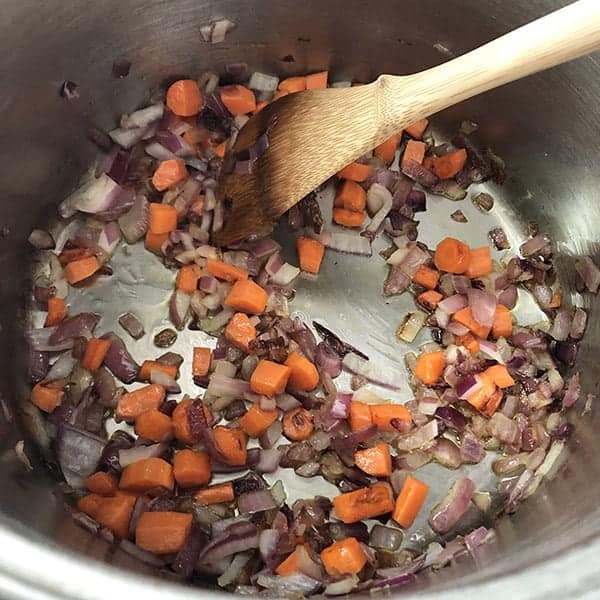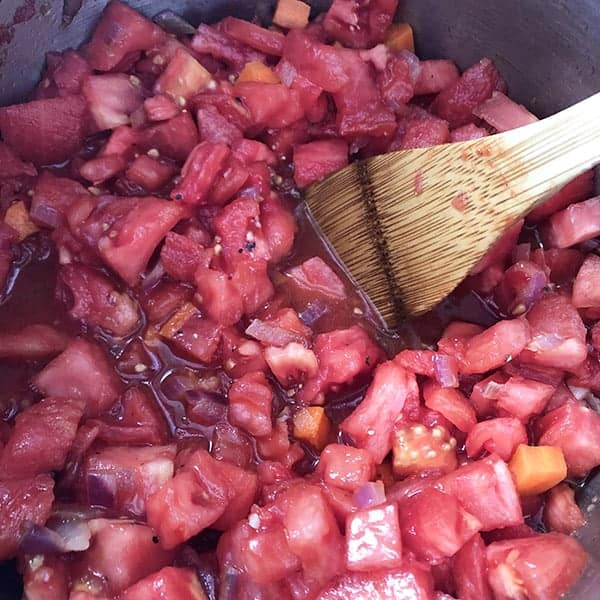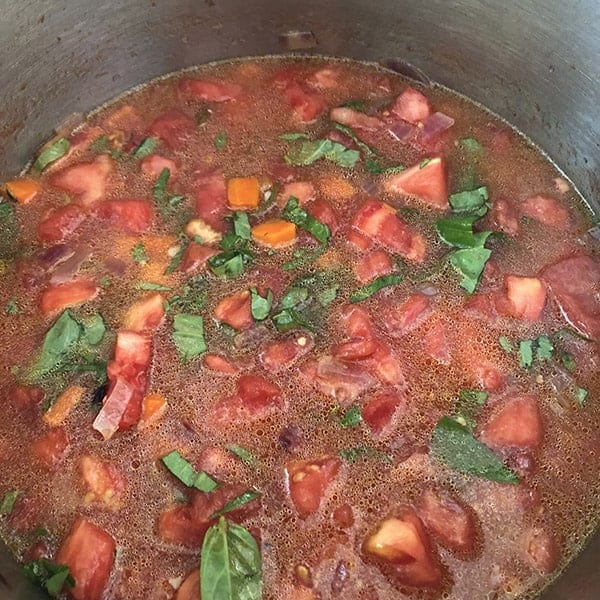 Step by Step Instructions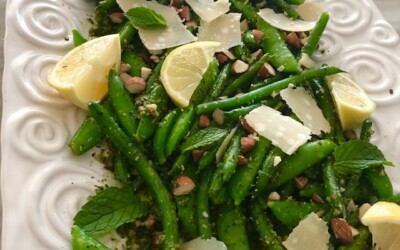 By: Chef Laura Bonicelli With their beautiful green color and crunch, Snap Peas and Green Beans work together perfectly in this delicious, unique summer side dish. Buy your ingredients at your favorite Farmers Market! about Snap Peas and Green Beans with Basil Mint...