By: Chef Laura Bonicelli
Mediterranean Stuffed Eggplant has the familiar flavors of the Mediterranean baked into a delicious eggplant shell.
Buy your eggplant at your favorite Farmers Market!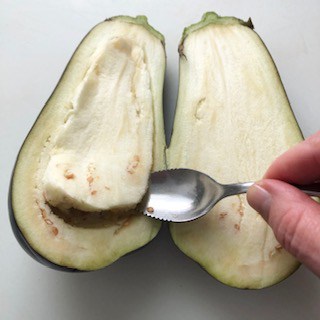 About Mediterranean Stuffed Eggplant
I am an eggplant lover. Unfortunately, many people aren't. It could be a textural thing, or perhaps it's that improperly cooked eggplant is terrible. I can tell you that over my twelve years of cooking for meal delivery, catering, and my restaurant – the number one disliked vegetable – was eggplant.
This Mediterranean Stuffed Eggplant recipe is one of several stuffed eggplant recipes I've written. I've fed this to many a skeptical eggplant haters and converted quite a few into – at least – eggplant likers.
Baking the eggplant shell first is critical to making this dish work. It will cook through and be soft and delicious.  The filling has crunch, texture, and the robust flavor of the feta, sun-dried tomatoes, vinegar, and oregano make the dish sing.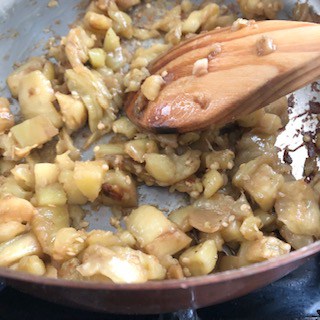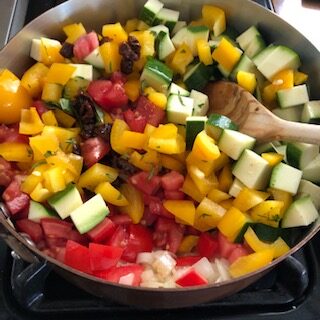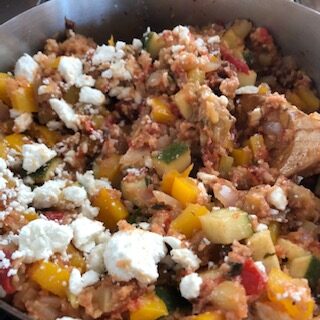 Step by Step Instructions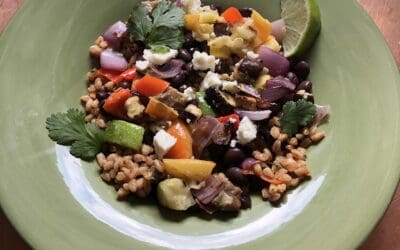 By: Chef Laura Bonicelli My Mexican Farro Bowl is a Fusion of the nutrient-rich grain farro and bold traditional Mexican flavors.The Nutritional Powerhouse Base🌶️🍯🌿🇲🇽 The foundation of this dish is farro, an ancient grain known for its chewy texture and nutritional...