By: Chef Laura Bonicelli
My Mexican Farro Bowl is a Fusion of the nutrient-rich grain farro and bold traditional Mexican flavors.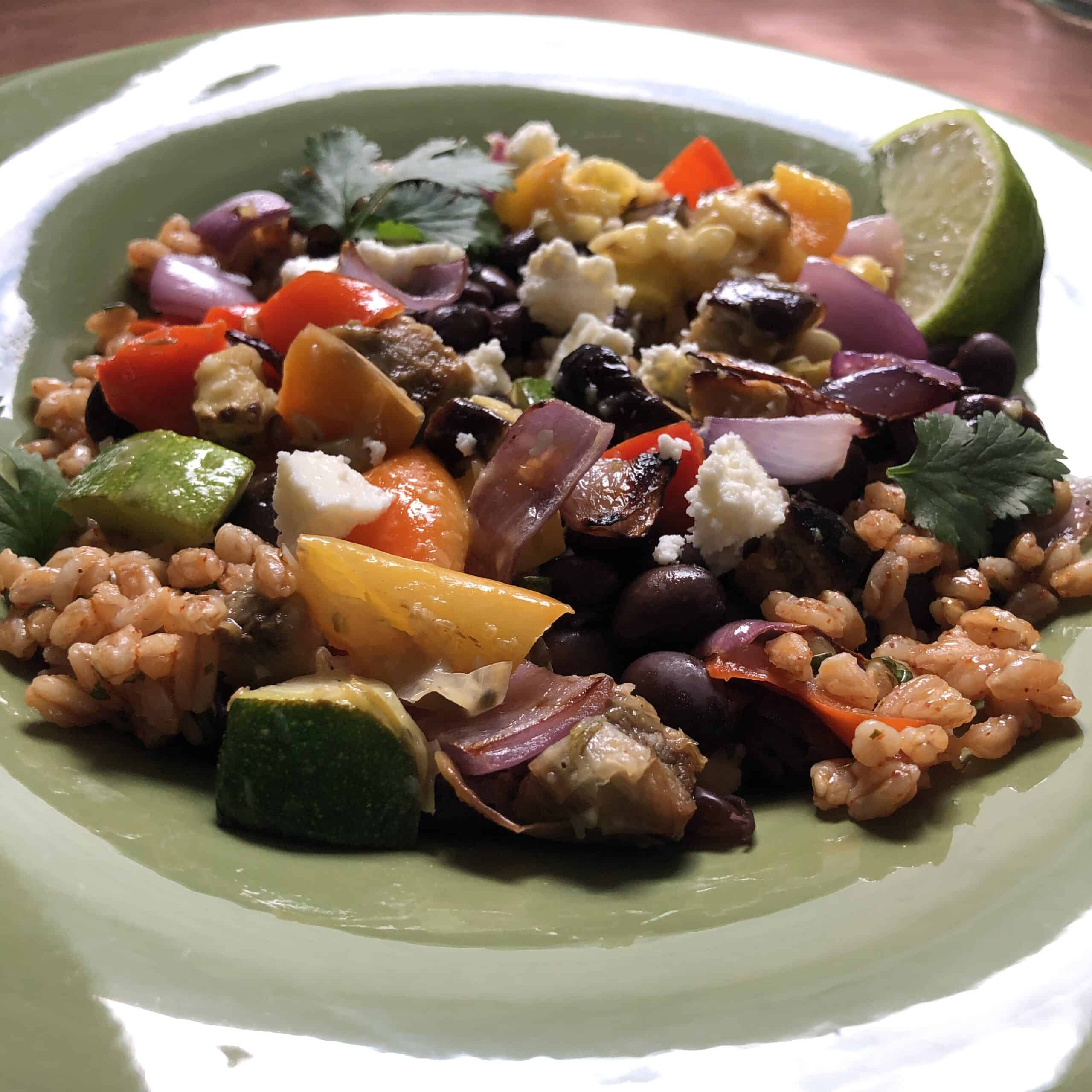 The Nutritional Powerhouse Base
🌶️🍯🌿🇲🇽 The foundation of this dish is farro, an ancient grain known for its chewy texture and nutritional benefits. Farro acts as a sponge, soaking up the tangy lime juice and ancho chili, while providing a satisfying bite that's both nutrient-rich and flavorful.
Textures and Tastes:
Each vegetable in this bowl contributes to a rich variety of tastes and textures. Roasted eggplant, bell peppers, zucchini, and squash offer a sweet contrast to the dish, each adding a unique flavor and boosting the bowl's visual appeal.
The Art of Dressing:
The ancho chili powder introduces a smoky element, while the lime juice brightens the profile. The dressing, enhanced with honey and cilantro, is sweet and delicious. 
A Topping of Cheese for Creamy Indulgence
Finishing the dish with a sprinkling of queso blanco or feta cheese adds a creamy, salty contrast. Each forkful is a satisfying eating experience. 
Serving Up a Flavor Fiesta
Whether it's for a dinner party or a casual family lunch, my Mexican Farro Bowl is a celebration of flavors. With its final drizzle of dressing and a sprinkle of fresh cilantro and cheese, it's more than a meal—it's a flavorful fiesta that honors the essence of Mexican cooking and the wholesome goodness of farro.
Buon Appetito!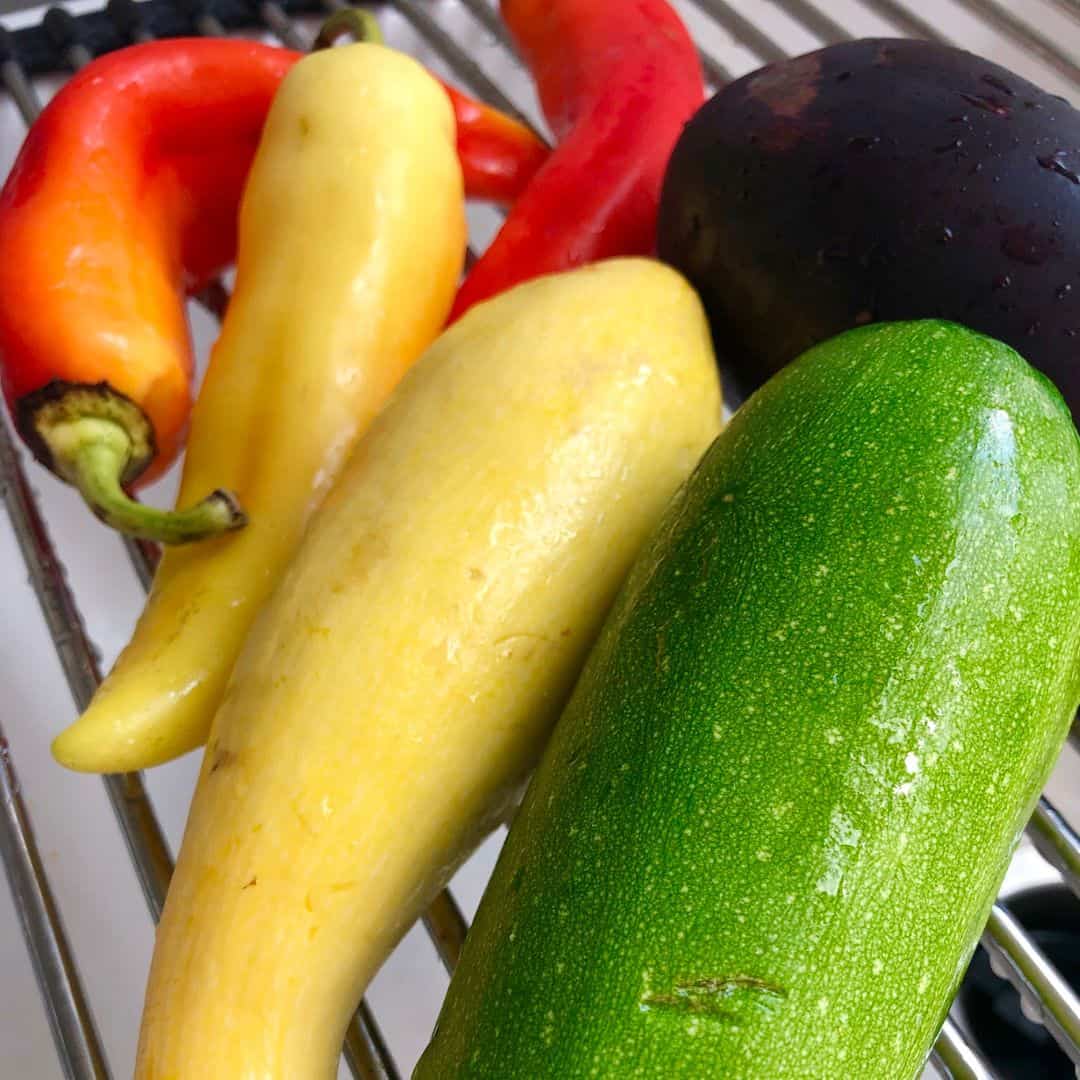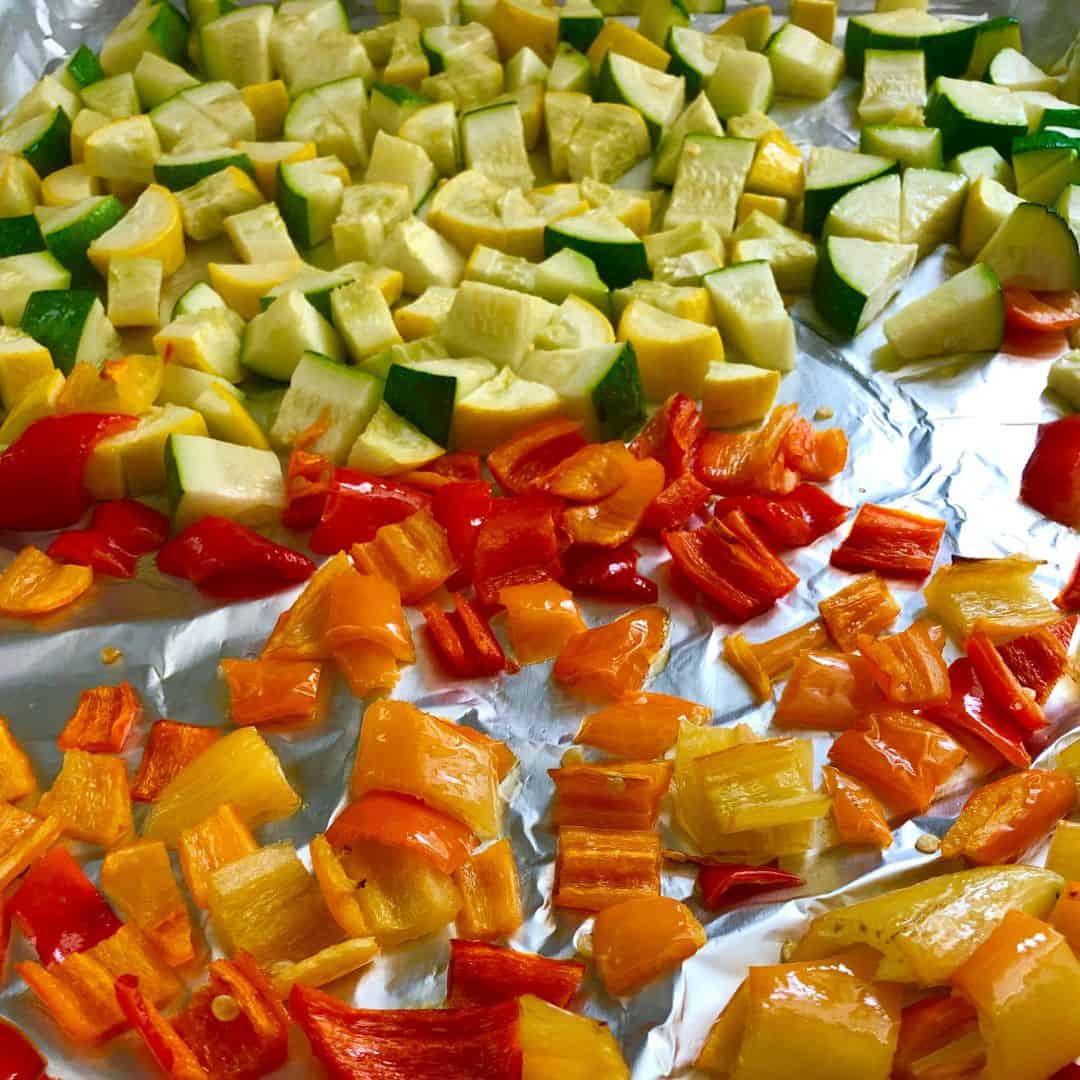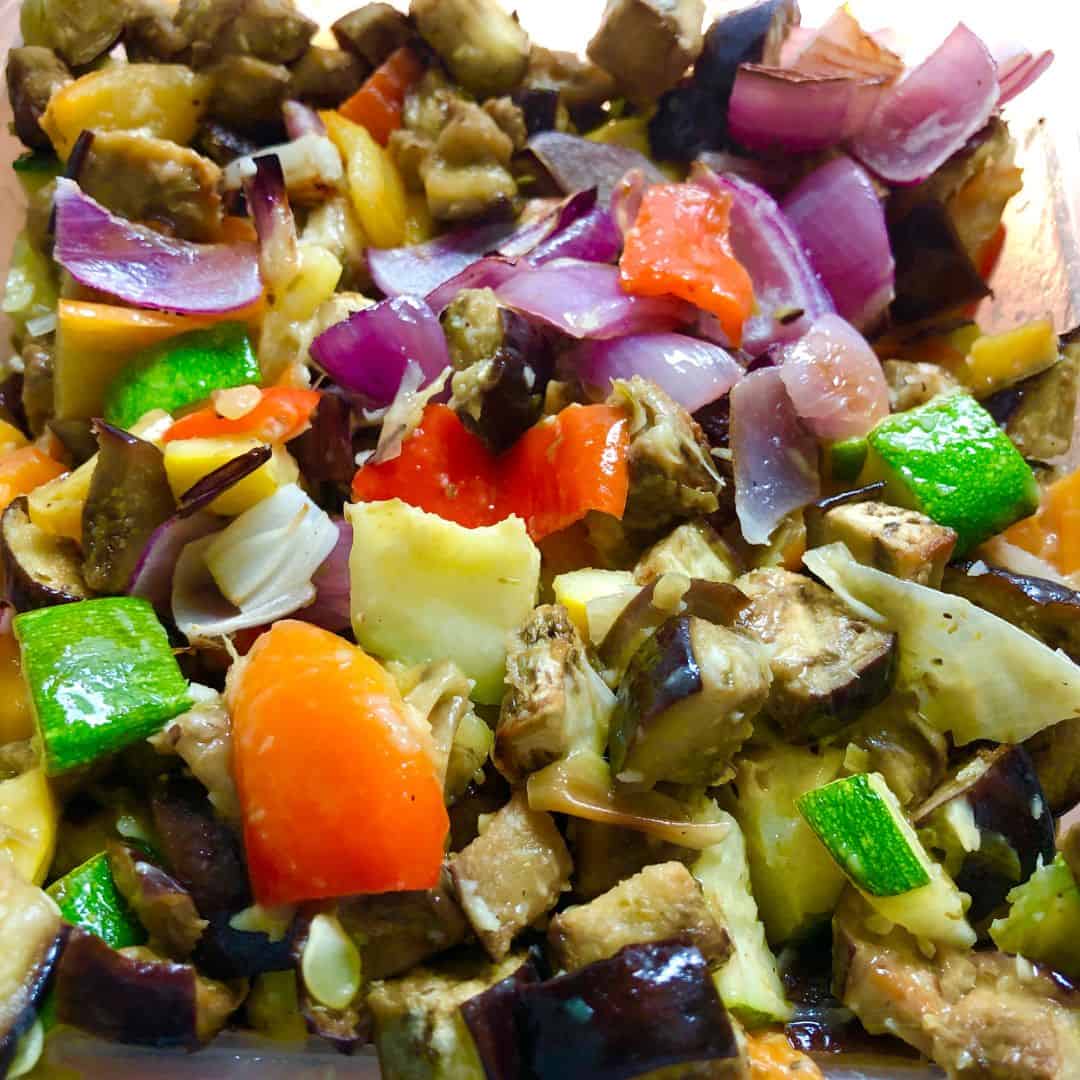 I hope you love this recipe!
Step by Step Instructions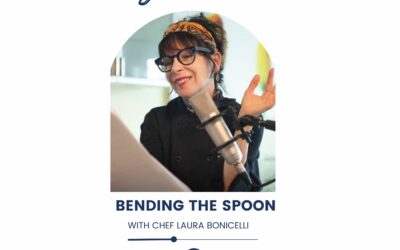 Season 2, Episode 4 How To Run A Sustainable KitchenIntroduction:  "How to Run a Sustainable Kitchen" Sustainability in the kitchen is becoming increasingly important as we strive to reduce our impact on the environment. It's a difficult thing to do, but It's not...