By: Chef Laura Bonicelli
Shaved Cucumber and Honeydew Greek Salad is a beautiful monochromatic presentation. I love setting it down on the table. People see the cucumber but usually don't realize that it has honeydew melon, and they are pleasantly surprised at the combination.
Buy your cucumbers and melon at your favorite Farmers Market!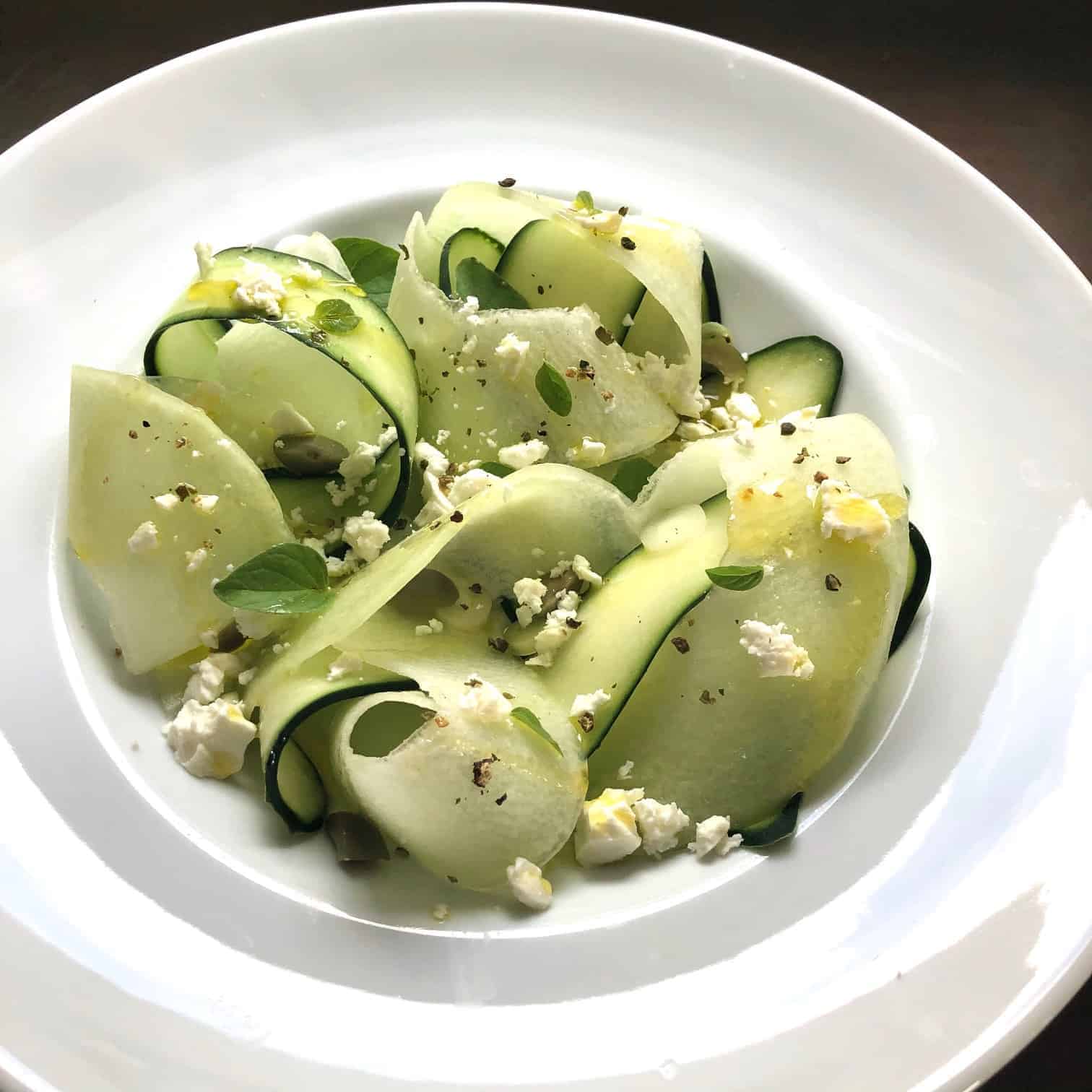 I use a mandoline to get the super-thin ribbons of cucumber and melon. The cucumber remains crunchy, and the presentation has a lot of texture. The oregano flavor is distinctive and surprisingly fresh-tasting. 
Oregano is usually cooked into a sauce or dish, but not served fresh. The tang of good Greek feta and white wine vinegar finishes off the salad with zing. The green peppercorns provide the peppery flavor we all love, while not disturbing the monochromatic palate.
Step by Step Instructions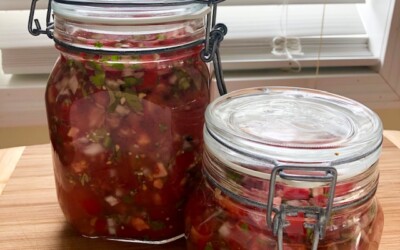 By: Chef Laura Bonicelli Preserving food with fermentation is an ancient process. Like canning and pickling, it's easy to do in your home kitchen. Buy your ingredients at your favorite Farmers Market! about Tangy Fermented Red SalsaFermented foods have significant...