By: Chef Laura Bonicelli
One of the first signs of Spring at the market is pea shoots and fresh herbs.  If you can't find shoots yet, substitute arugula or watercress.  Making this "Spring Pea and Ricotta Salad" is an outstanding start to the season.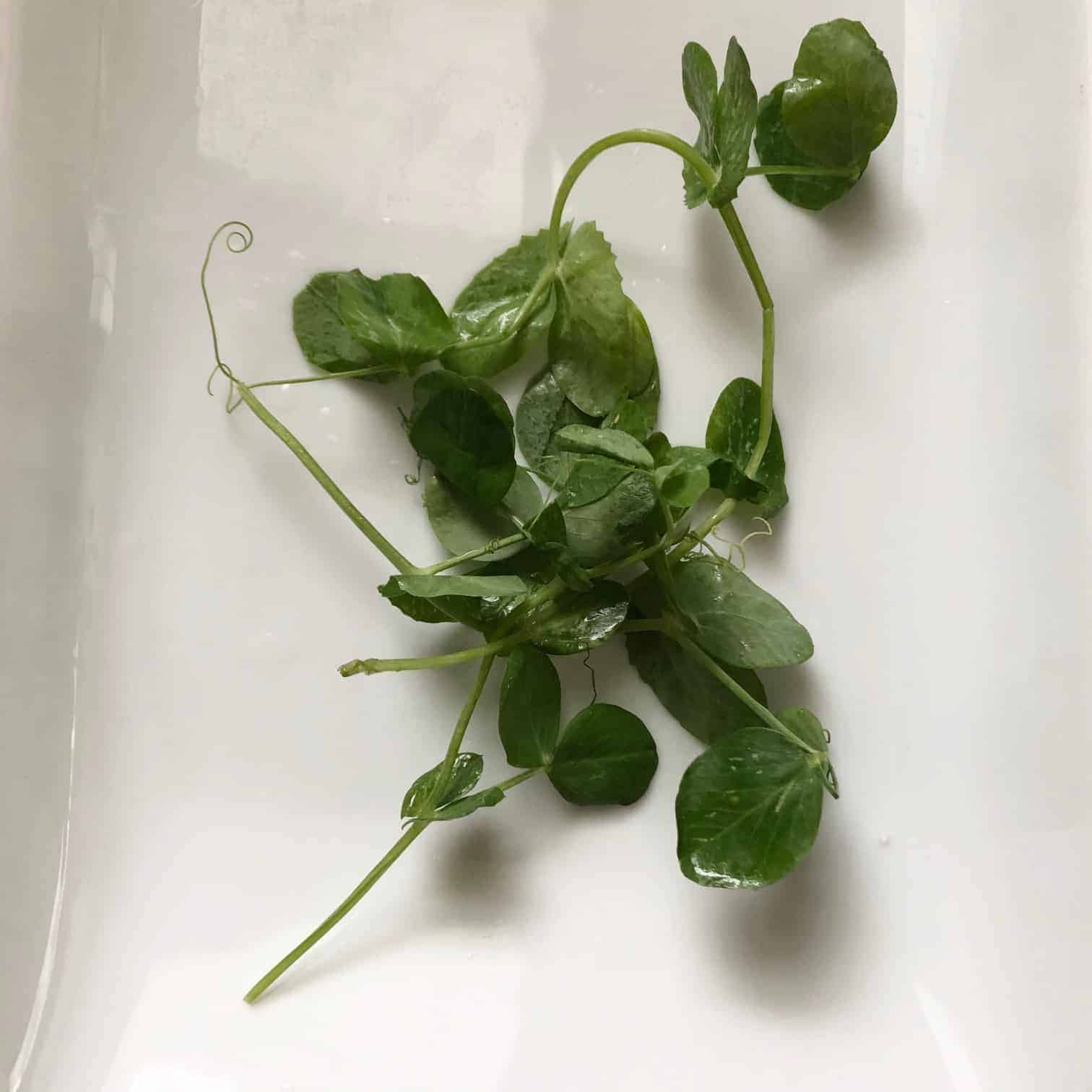 My Spring Pea and Ricotta Salad bursts with distinctive herb flavor incorporating chives, mint, and dill with delicate pea shoots and peas. Substitute arugula, watercress, or tender salad greens if you can't find shoots. The truth is, pea shoots never line up with peas being at the market for obvious reasons; frozen peas work very well. Have a loaf of crusty bread on the side, and you're set. I think you'll agree that making this "Spring Pea and Ricotta Salad" is an outstanding start to the season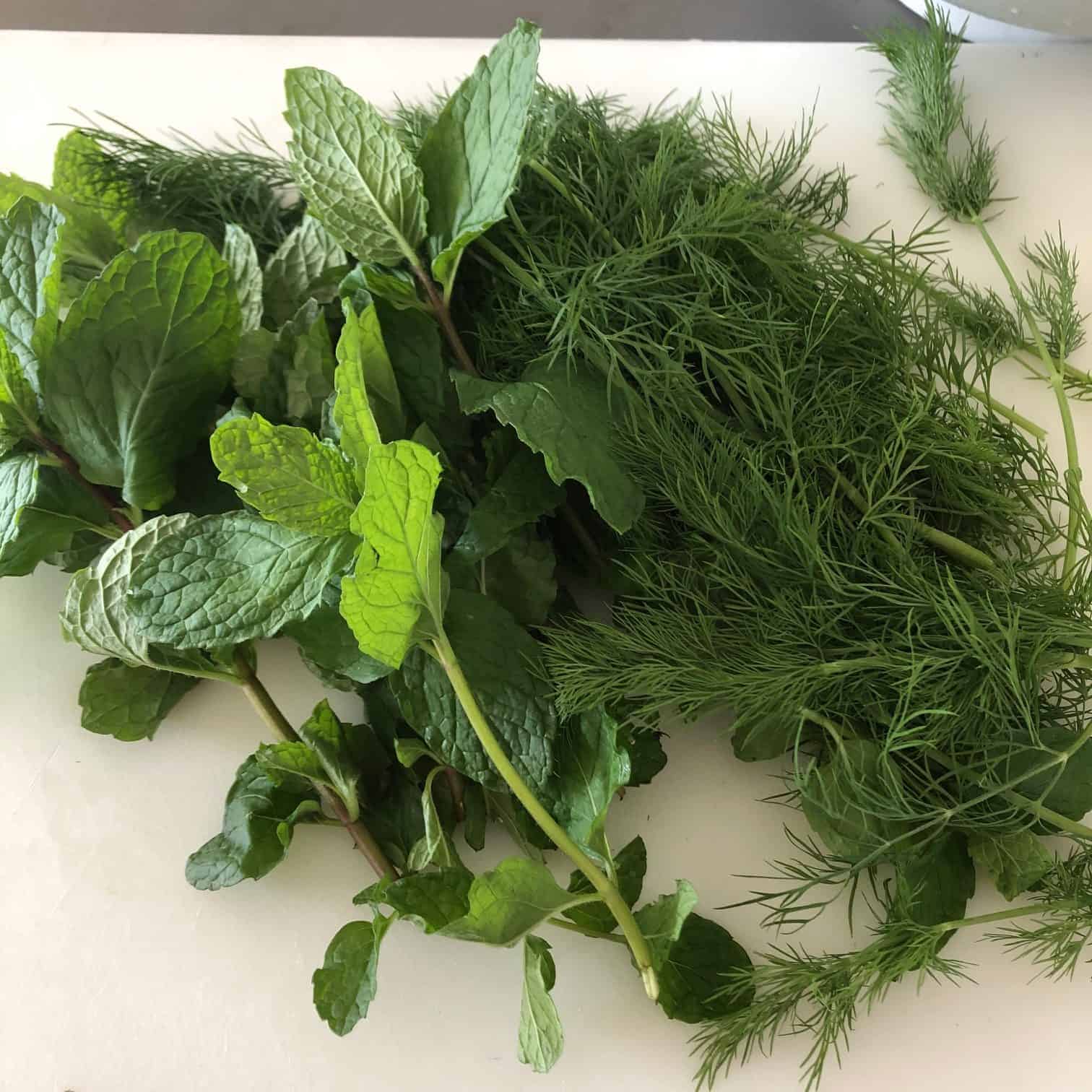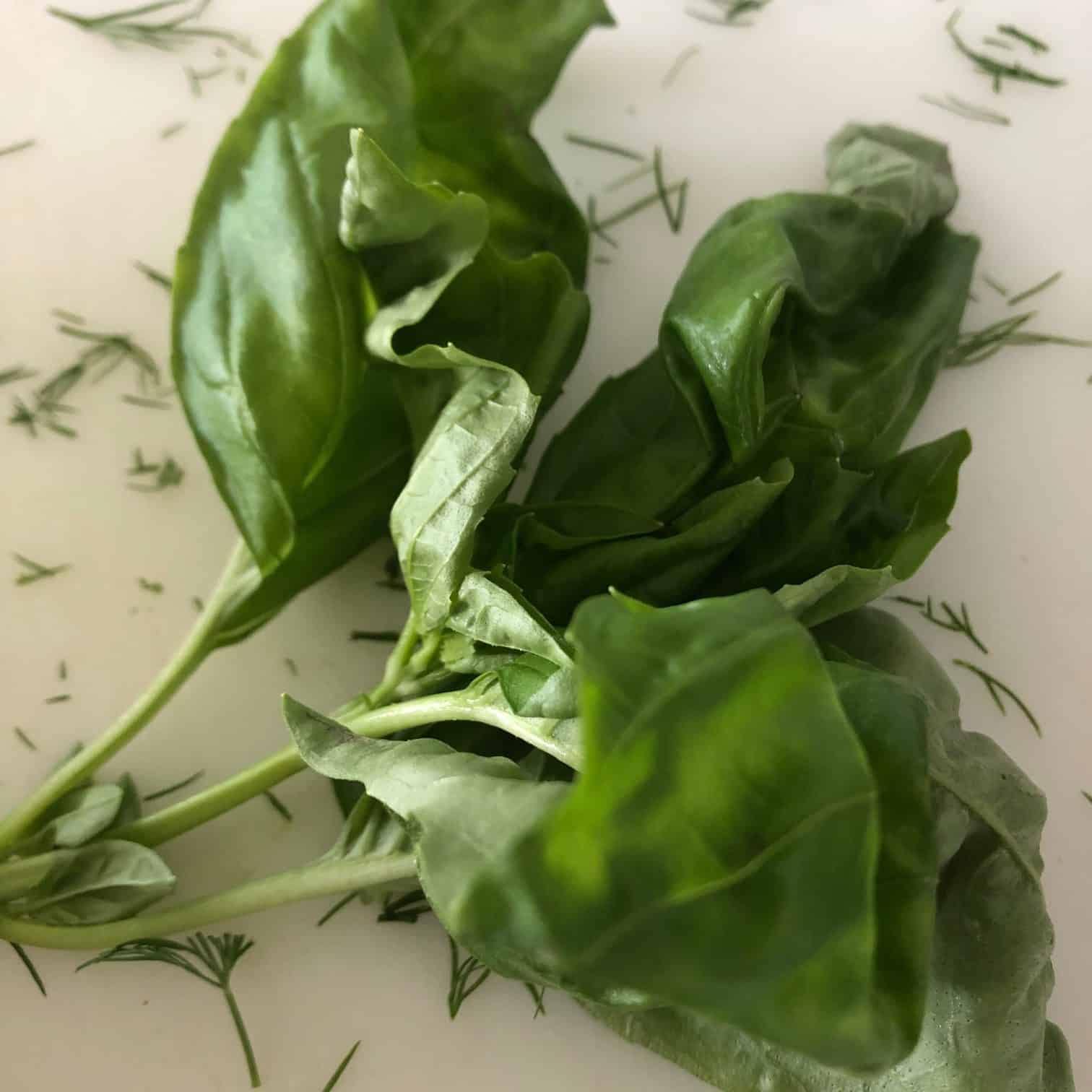 Basil was my substitution today. Even though I was at the market before 7 am, chives sold out early. The basil worked perfectly. Basil and mint together are one of my favorite herb combinations. Dill works its way into every thrown together salad I make -all summer long.
I make homemade ricotta every other week or so. I love it so much that I have published my go-to recipe in the cooking club 3 or 4 times. My latest love, though, is a microwave recipe (yes, microwave) that cooks up in 4 minutes and is ready in 20. If you don't make your ricotta, try to buy it from a shop that makes it fresh.
Like most chefs, I am a big fan of frozen peas. I also love fresh peas for this salad, but they aren't at the market yet, so I opted for frozen. Once the snap peas arrive, I'll make this salad with the whole pea – pod and all. They are beautiful sliced in half length-wise.
The lemon juice will start to discolor the peas in half an hour or so. Dress and plate the salad right before serving to preserve the color and freshness. Don't toss the leftovers, though; they will taste delicious even the day after.
I hope you love this recipe! Buon Appetito!
For more recipes like this: Join the Club! 
Just looking for a place to start: Here's a good place to begin.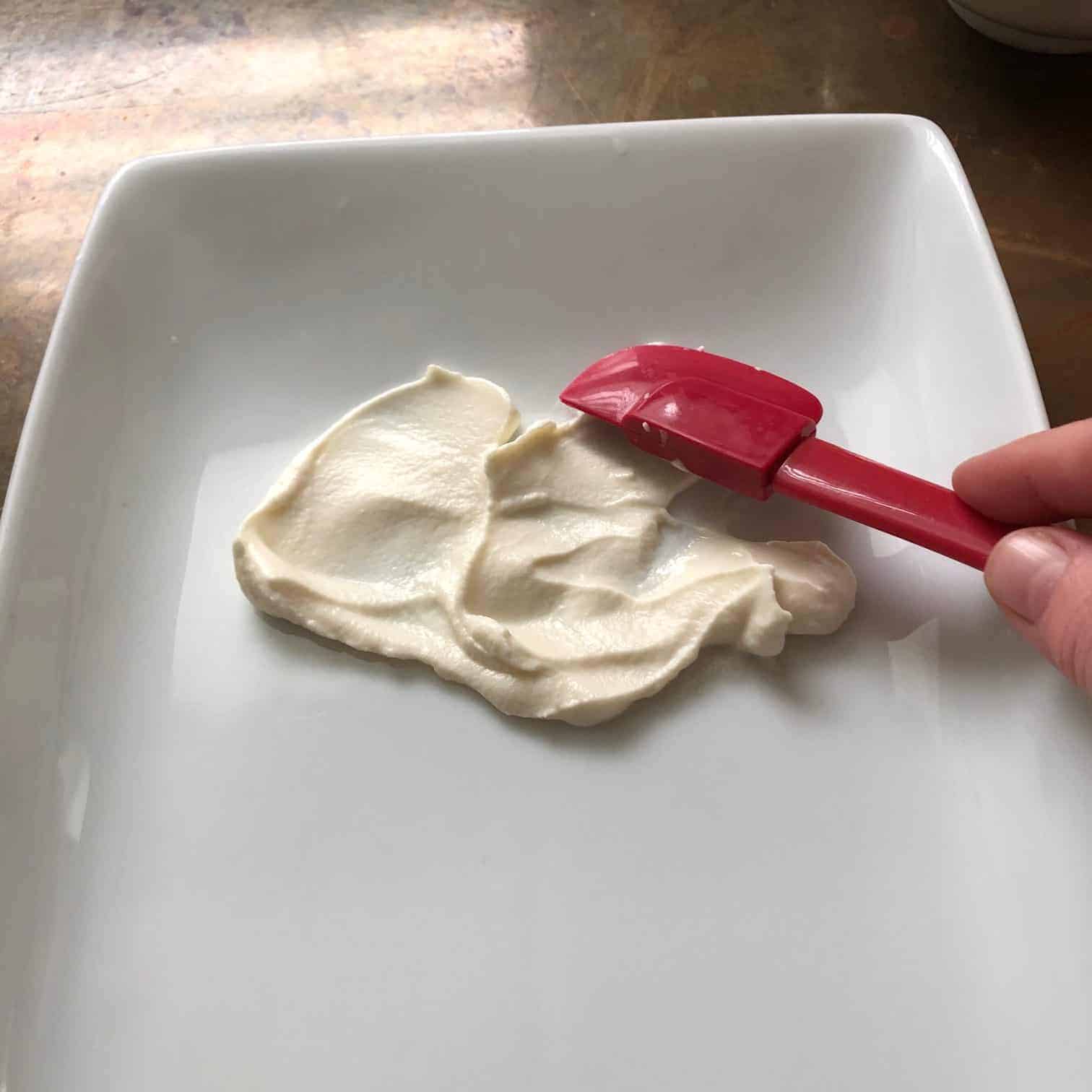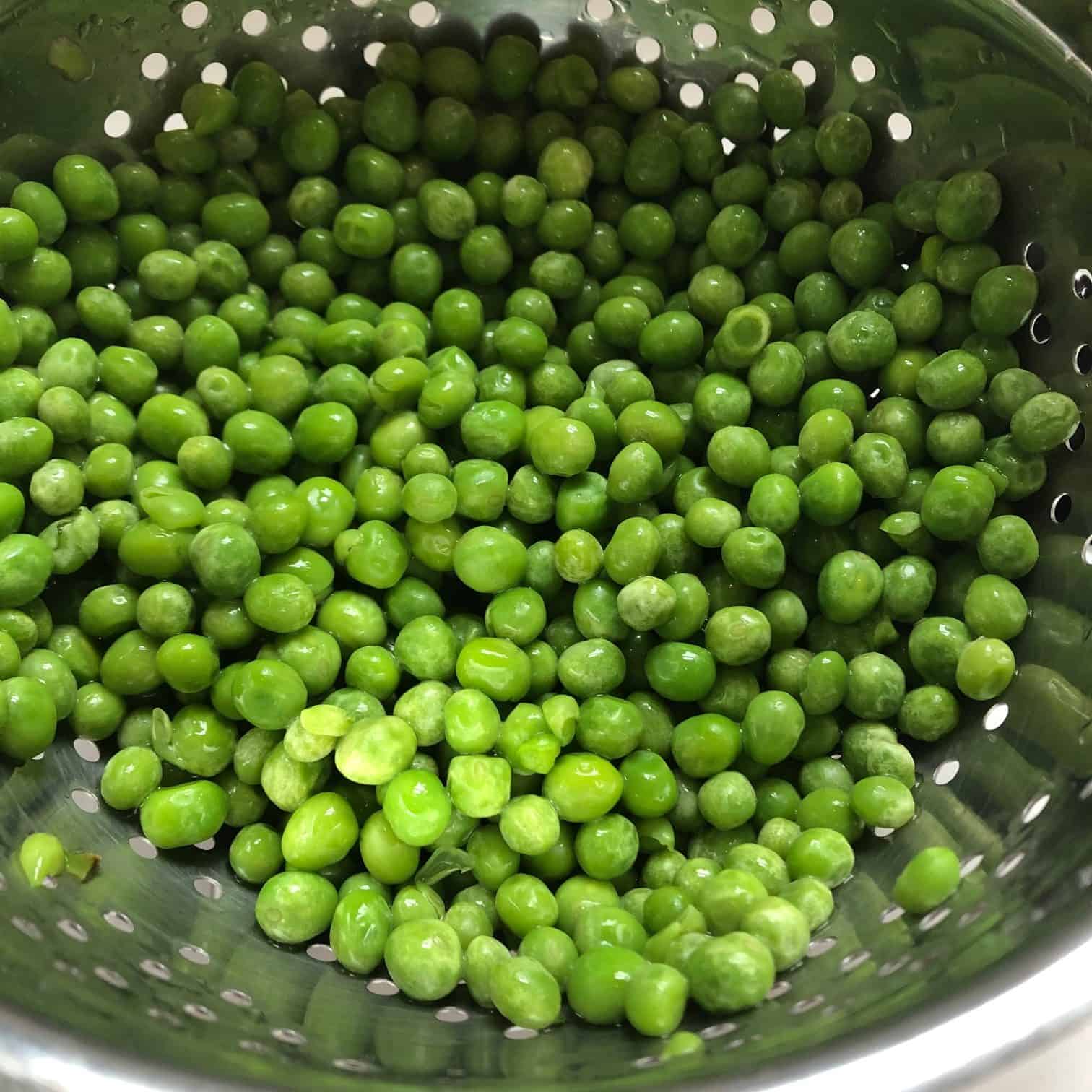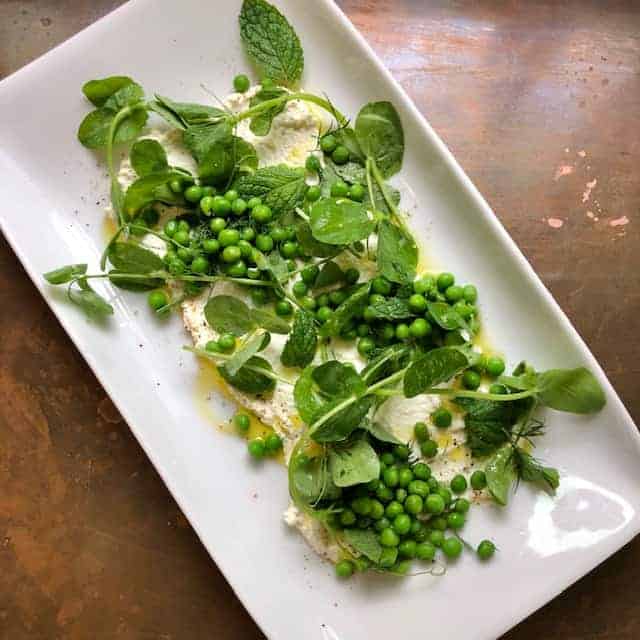 Step by Step Instructions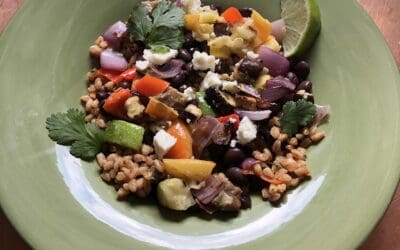 By: Chef Laura Bonicelli My Mexican Farro Bowl is a Fusion of the nutrient-rich grain farro and bold traditional Mexican flavors.The Nutritional Powerhouse Base🌶️🍯🌿🇲🇽 The foundation of this dish is farro, an ancient grain known for its chewy texture and nutritional...