By: Chef Laura Bonicelli
I bake the sweet corn chive flan(s) in ramekins to create beautiful individual servings. I wrote the recipe specifically for that time of year when sweet corn and cherry tomatoes are at their peak flavor.
Buy your ingredients at your favorite Farmers Market!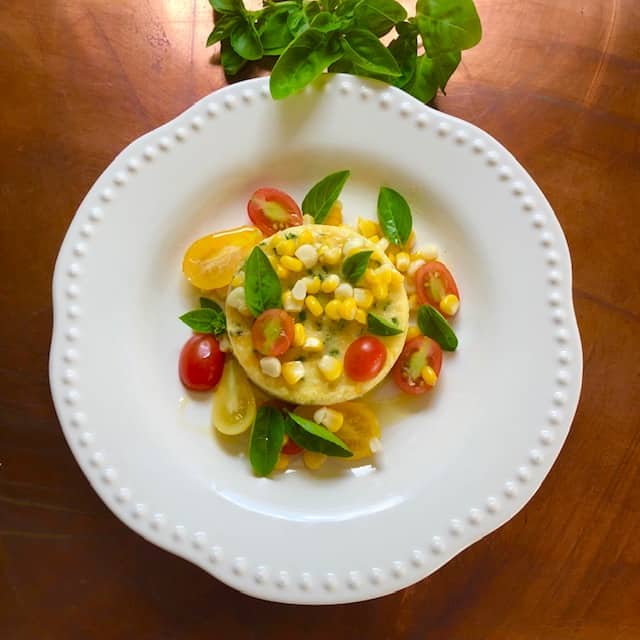 about Sweet Corn Chive Flan Salad with Basil
I always make this sweet corn chive flan recipe in July and August, but if you freeze corn and get good cherry tomatoes – you could get great results any time of year. But I must say, this is one of those dishes that just begs to be eaten outside with a glass of prosecco.
If you haven't had or made flan before – the most common kind is sweet – a dessert – often creme caramel. We're going savory with this, with corn, chives, and Parmesan cheese, and we're going to top each serving with a salad.
Typically, I bake the sweet corn chive flan ramekins the morning of – or a day before serving. They are light and fluffy, but they are sturdier than they look and hold up well. I reheat them because I don't like them cold, but room temperature is perfect. I want to give the tomato corn mixture at least 20 minutes to meld with the vinegar.
Don't Forget
Make sure you sign up for our newsletter to get more recipes and take a look at joining the Bonicelli Cooking Club! We'd love to have you!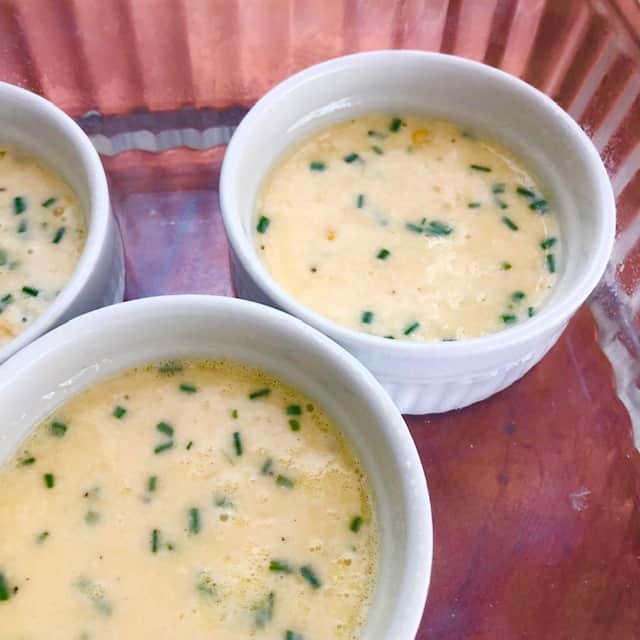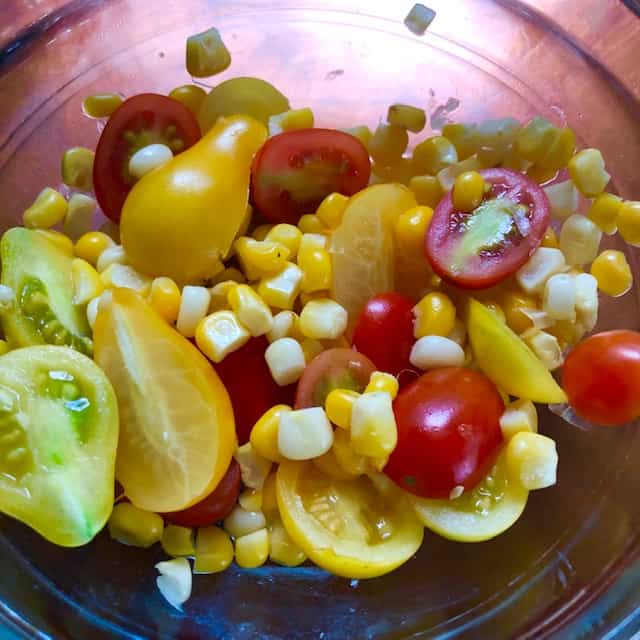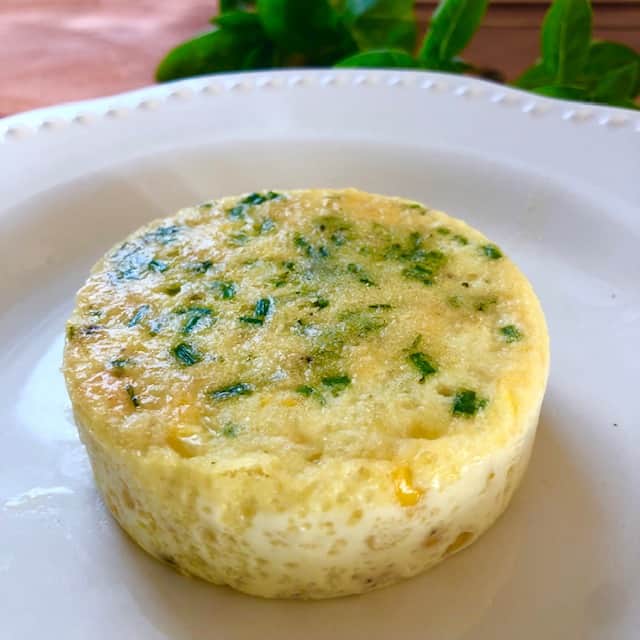 I hope you love this recipe!
Step by Step Instructions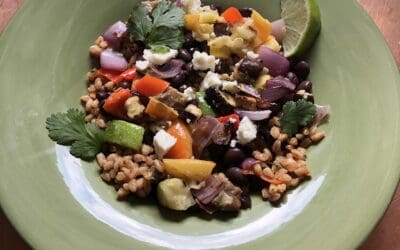 By: Chef Laura Bonicelli My Mexican Farro Bowl is a Fusion of the nutrient-rich grain farro and bold traditional Mexican flavors.The Nutritional Powerhouse Base🌶️🍯🌿🇲🇽 The foundation of this dish is farro, an ancient grain known for its chewy texture and nutritional...