By: Chef Laura Bonicelli
Butternut Squash Spaghetti with Blue Cheese and Rosemary Walnuts capitalizes on the beautiful combination of butternut squash, rosemary, walnuts, and blue cheese. It's a fun, quick, and delicious pasta that doesn't need a side dish.
Buy your ingredients at your favorite Farmers Market!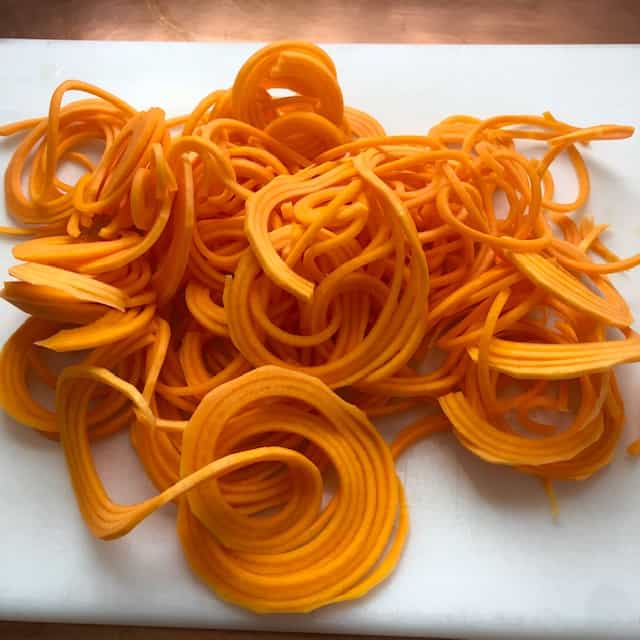 about Butternut Squash Spaghetti with Blue Cheese and Rosemary Walnuts
I am so excited to share another delicious pasta recipe with you! I was inspired by a trip to the farmers market last week. The butternut squash looked amazing, and I knew that I needed to figure out how to incorporate the squash into a meal.
Thinking back, my family became so focussed on the main holiday dinner that there was no other food in the house for days while the preparations were being made. Thank God for Choppy's takeout pizza! But, since we're all about cooking, I thought I'd share a few easy – delicious – and nutritious dinner ideas to fill out your holiday weekend.
putting the pasta together
It's time to get your spiralizer! Butternut squash makes a delicious quick-cooking pasta. The blue cheese melts into the white wine and herbs, creating a light sauce that I know you'll absolutely love.
Don't Forget
Make sure you sign up for our newsletter to get more recipes and take a look at joining the Bonicelli Cooking Club! We'd love to have you!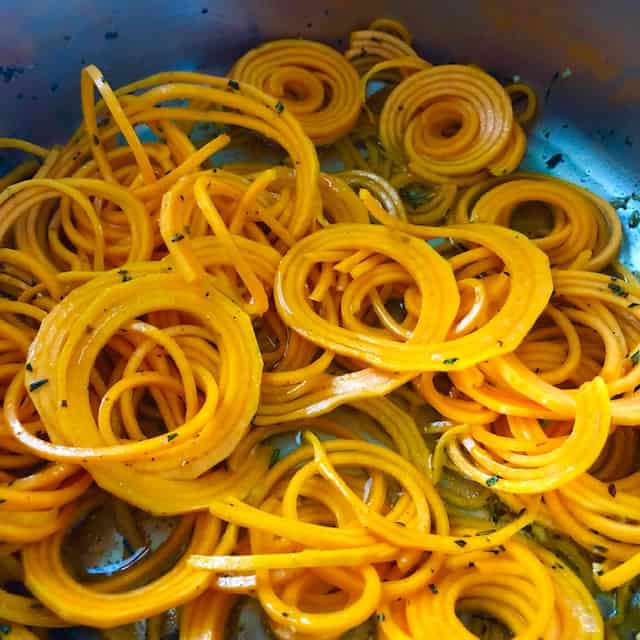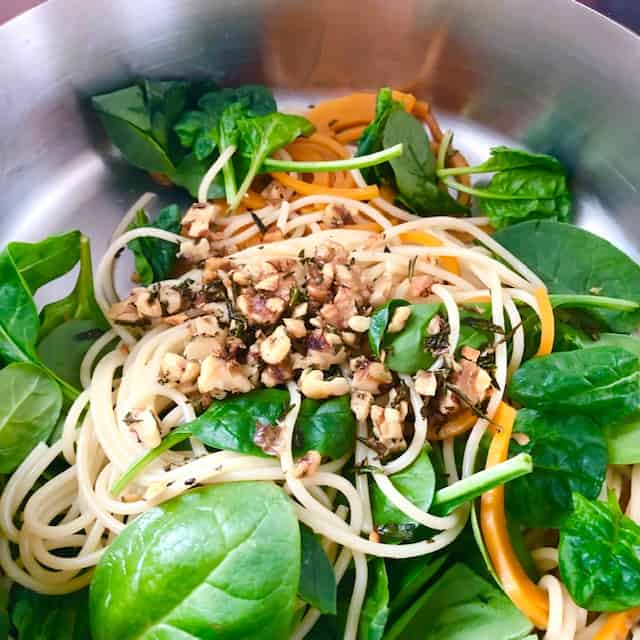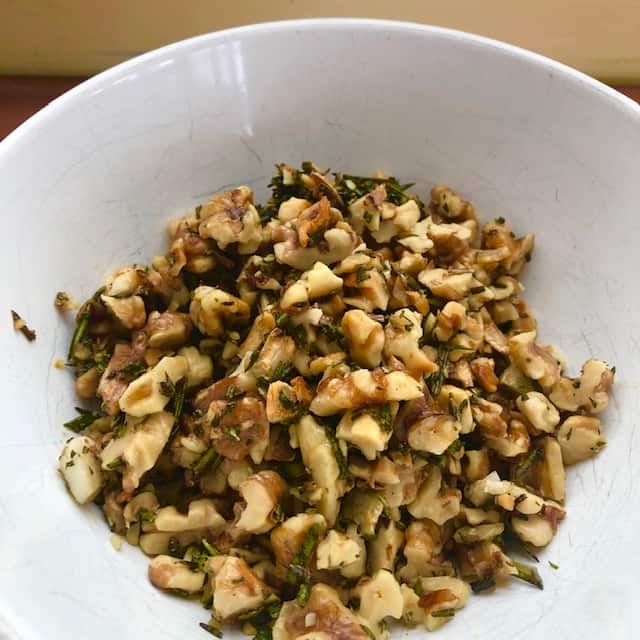 I hope you love this recipe!
Step by Step Instructions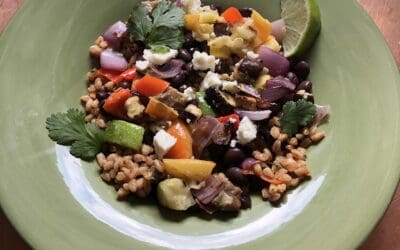 By: Chef Laura Bonicelli My Mexican Farro Bowl is a Fusion of the nutrient-rich grain farro and bold traditional Mexican flavors.The Nutritional Powerhouse Base🌶️🍯🌿🇲🇽 The foundation of this dish is farro, an ancient grain known for its chewy texture and nutritional...