By: Chef Laura Bonicelli
My Chicken Marsala is a lighter version of the classic cutting calories, not flavor. I love a quick skillet dish! Buy your ingredients at your favorite Farmers Market!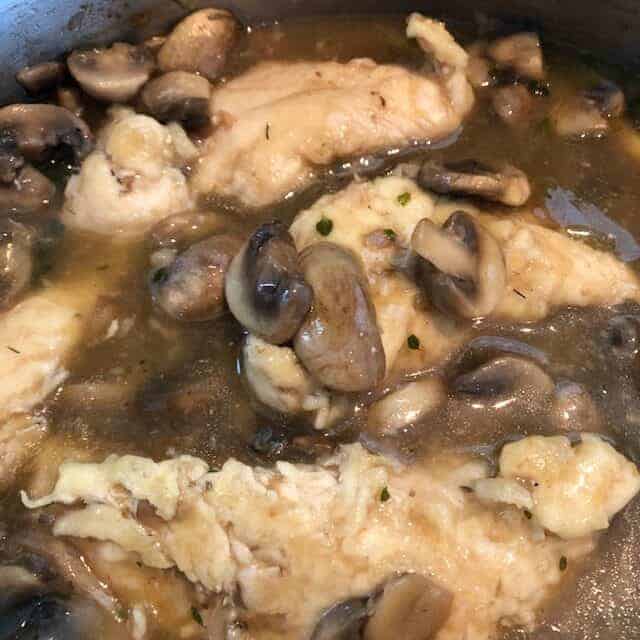 Chicken Marsala originated in Western Sicily, where they make marsala wine. Typically, flour-coated boneless chicken, browned, and served in a wine reduction sauce with mushrooms. This recipe is much the same thing, but I reduced the amount of butter to lighten things up a bit. This recipe is a part of the cooking club's 28-day reset in January.
Now I make the case over and over again only to buy organic chickens. There's a whole class on chickens in the cooking club. But to sum it up, in America, the "organic" classification is the only way you can be sure that the chicken you're eating is chemical-free and raised properly. All of the other categories, "cage-free," "hormone-free," "natural," etc. don't cover it. For a dish like Chicken Marsala, or any chicken dish, it's worth the extra money. If you don't care about all of that, buy organic because they taste better!
Pounding the chicken out ensures even cooking. Remember, Chicken Marsala is a quick-skillet dish, so this is important. You need to be careful with this process, mainly if you're using tenders – because it's easy to pulverize the meat. The flour dredge adds a bit of crispness to the surface and aids with the browning. The little bit of flour also helps to thicken the sauce.
You want to caramelize the mushrooms, cook them just the way you like them done; they won't cook more in the sauce. The thyme adds a distinctive flavor; fresh is best. But, if you can't get fresh thyme, use 1 1/2 teaspoons of dried thyme instead. Adding the garlic and shallot into the mushrooms keeps the garlic from getting acrid.
Finally, the marsala wine makes Chicken Marsala a signature dish. It's not an expensive wine, and you can keep it for up to 3 months in your fridge after you open the bottle.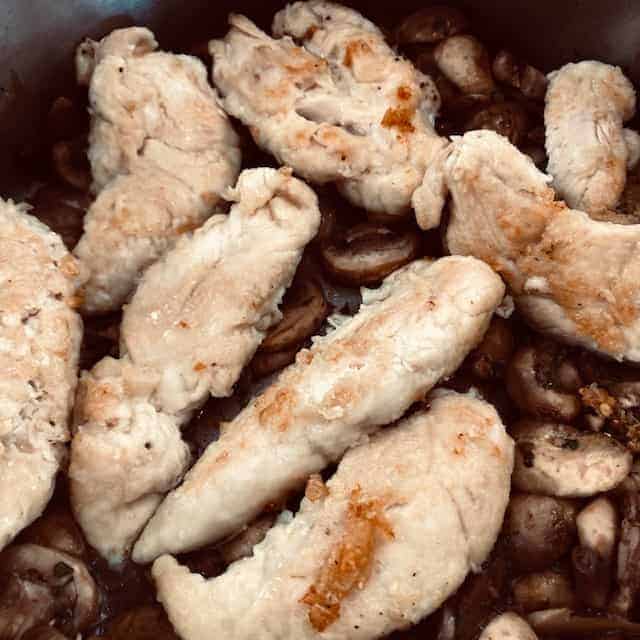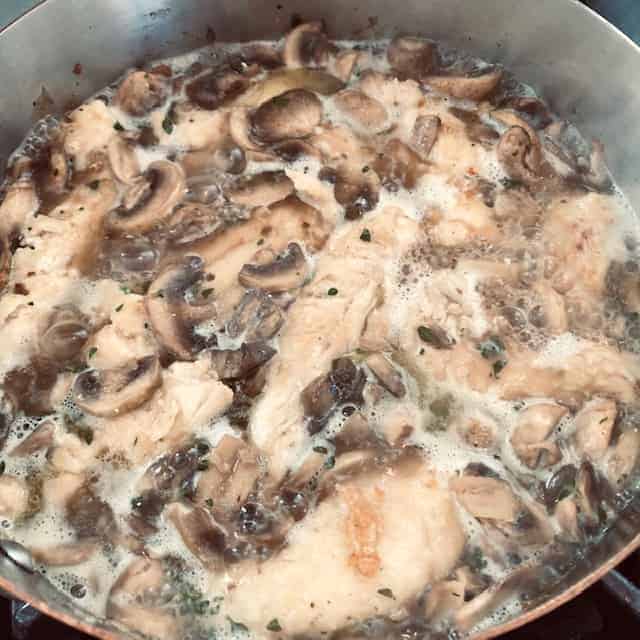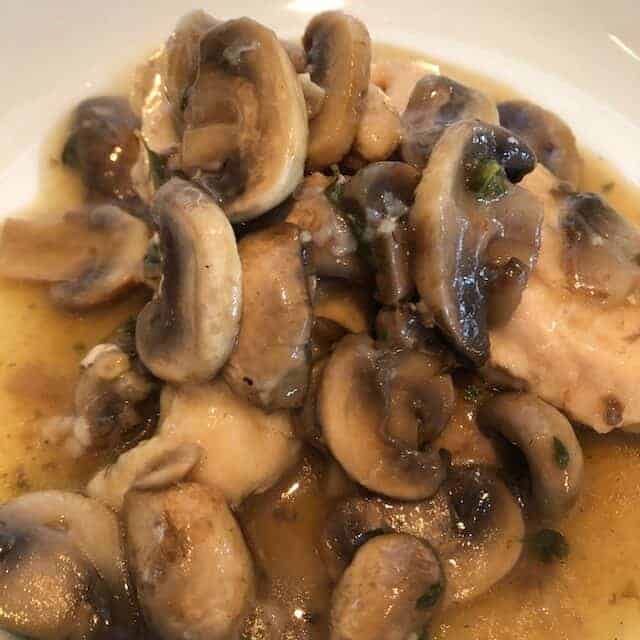 Step by Step Instructions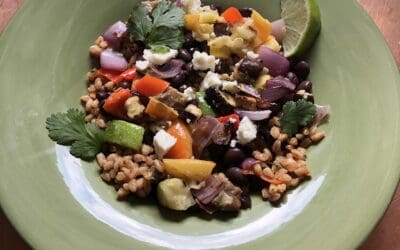 By: Chef Laura Bonicelli My Mexican Farro Bowl is a Fusion of the nutrient-rich grain farro and bold traditional Mexican flavors.The Nutritional Powerhouse Base🌶️🍯🌿🇲🇽 The foundation of this dish is farro, an ancient grain known for its chewy texture and nutritional...