By: Chef Laura Bonicelli
My Microwave Ricotta recipe is a quick and easy method for having fresh and delicious homemade ricotta ready to use –  in minutes.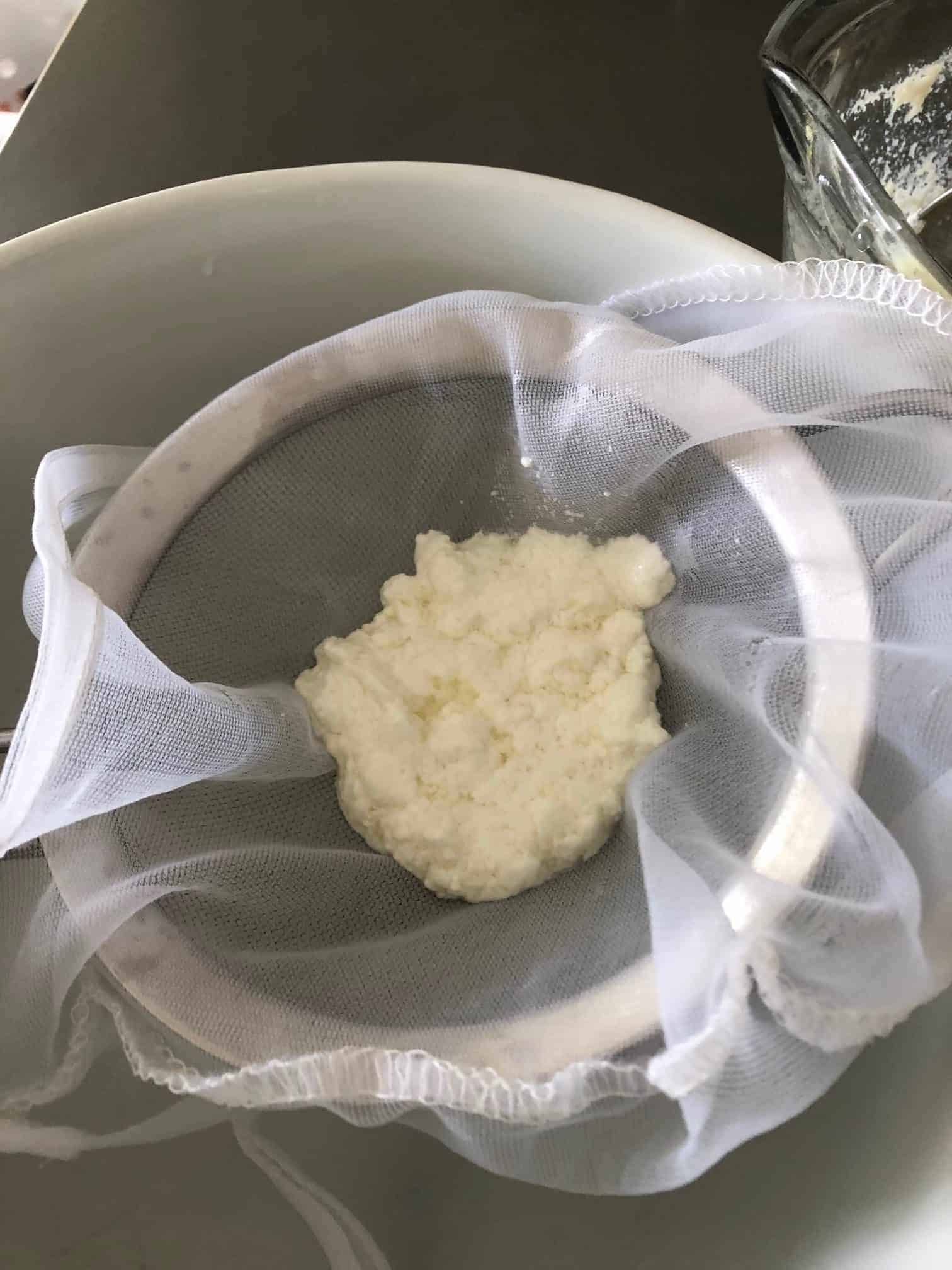 Make my"Microwave Ricotta" for fresh ricotta in minutes!
I make ricotta every other week. I have used the same recipe for years. It yields about 1 quart and a half of ricotta – which I usually use up reasonably quickly. But, there are times when I am not up for the big production, and I only need a small amount. Microwave Ricotta is the perfect solution for those instances. (My Sweet Pea Ricotta Bruschetta is a perfect example a recipe that only needs about 1/2 cup of ricotta.)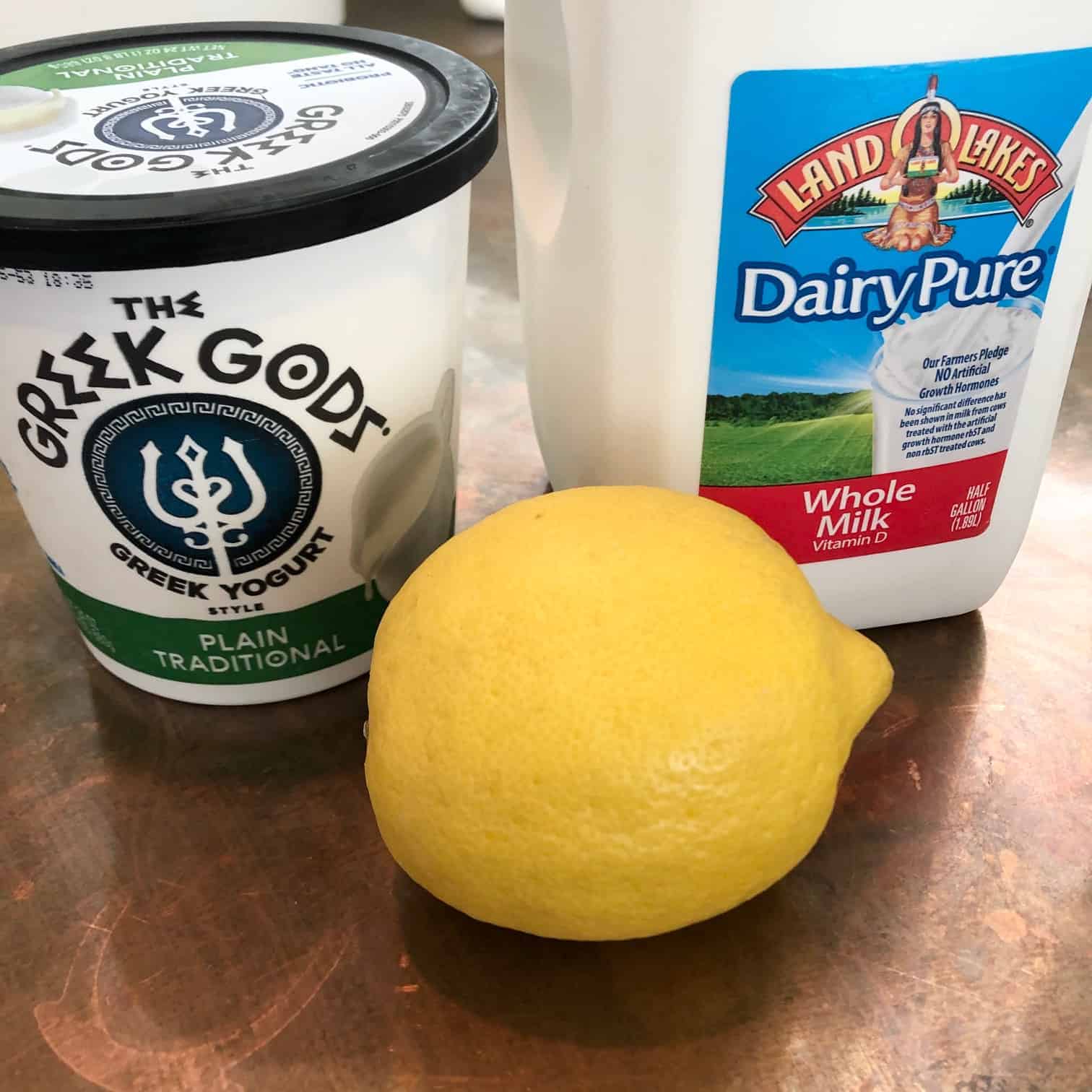 The ingredient list is so simple. For that matter, so is the process. You do need to use whole milk. Ultra-pasteurized milk will not form a curd because it lacks bacteria. Plain yogurt has additional bacteria, and the acidic lemon juice causes the reaction to separate the curd from the whey.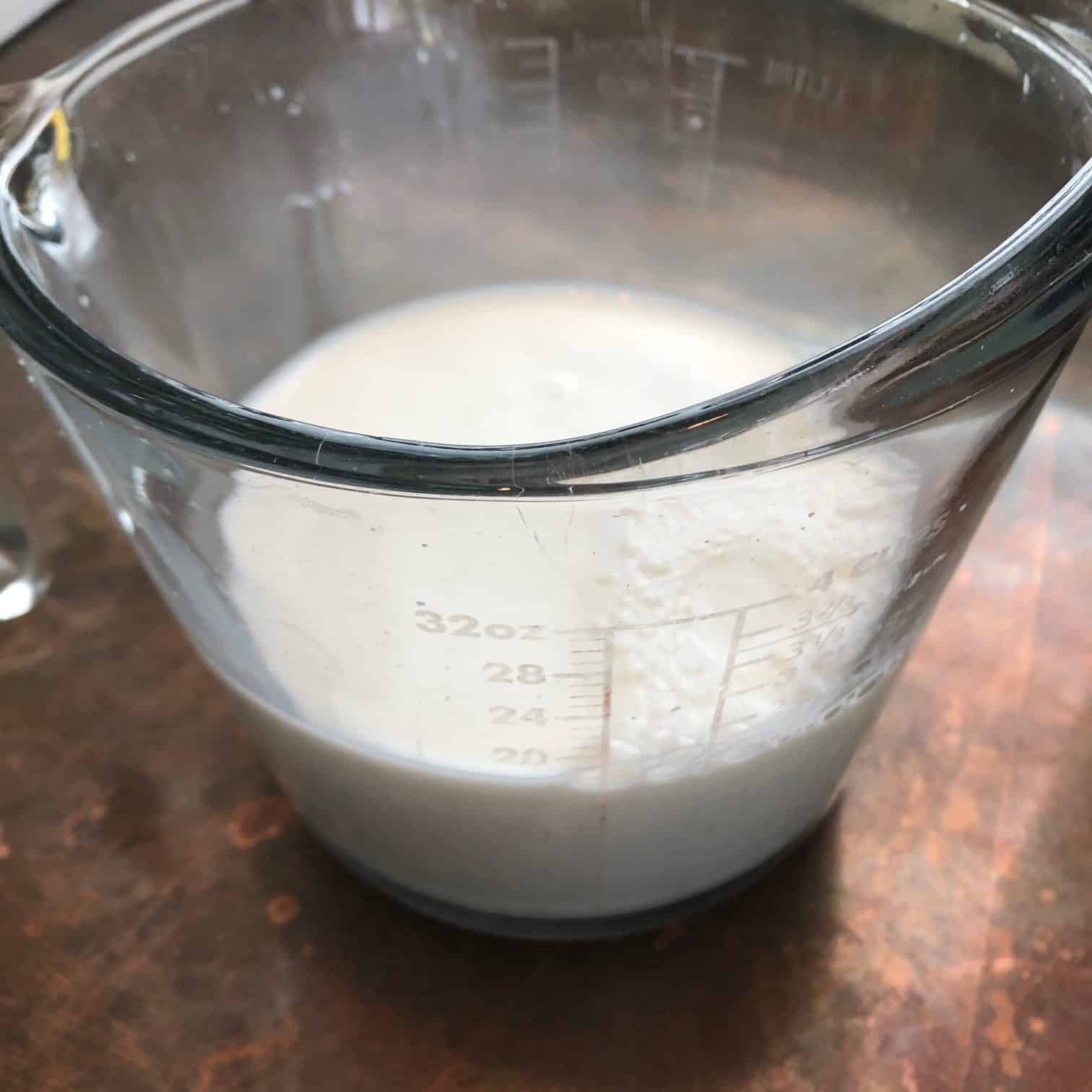 Once you've mixed the milk with the yogurt, lemon juice, and a little salt, you microwave the mixture on high for 4 minutes. At that point, you'll see curd forming. I like to give it a gentle stir and let it sit for 10 to 15 minutes. At this point, you have ricotta, but it needs time for the curds to solidify. You'll get more ricotta if you wait before you strain it.
There may not seem much of a difference between these two pictures, but the ricotta curd is beneath the surface – so it's not apparent.
I like to lift the curd out with a small strainer. I set the curd in a cheese strainer bag or a cheesecloth-lined colander or medium-sized strainer over a bowl. After I lift out as much curd as I can, I gently pour the rest of the whey through the bag to collect as much curd as I possibly can.  The yield in this recipe is about 1/2 cup.  I love using it for my Sweet Pea Ricotta Bruschetta and my Spring Pea Salad.
I hope you love making Microwave Ricotta! Buon Appetito!
For more recipes like this: Join the Club! 
Just looking for a place to start: Here's a good place to begin.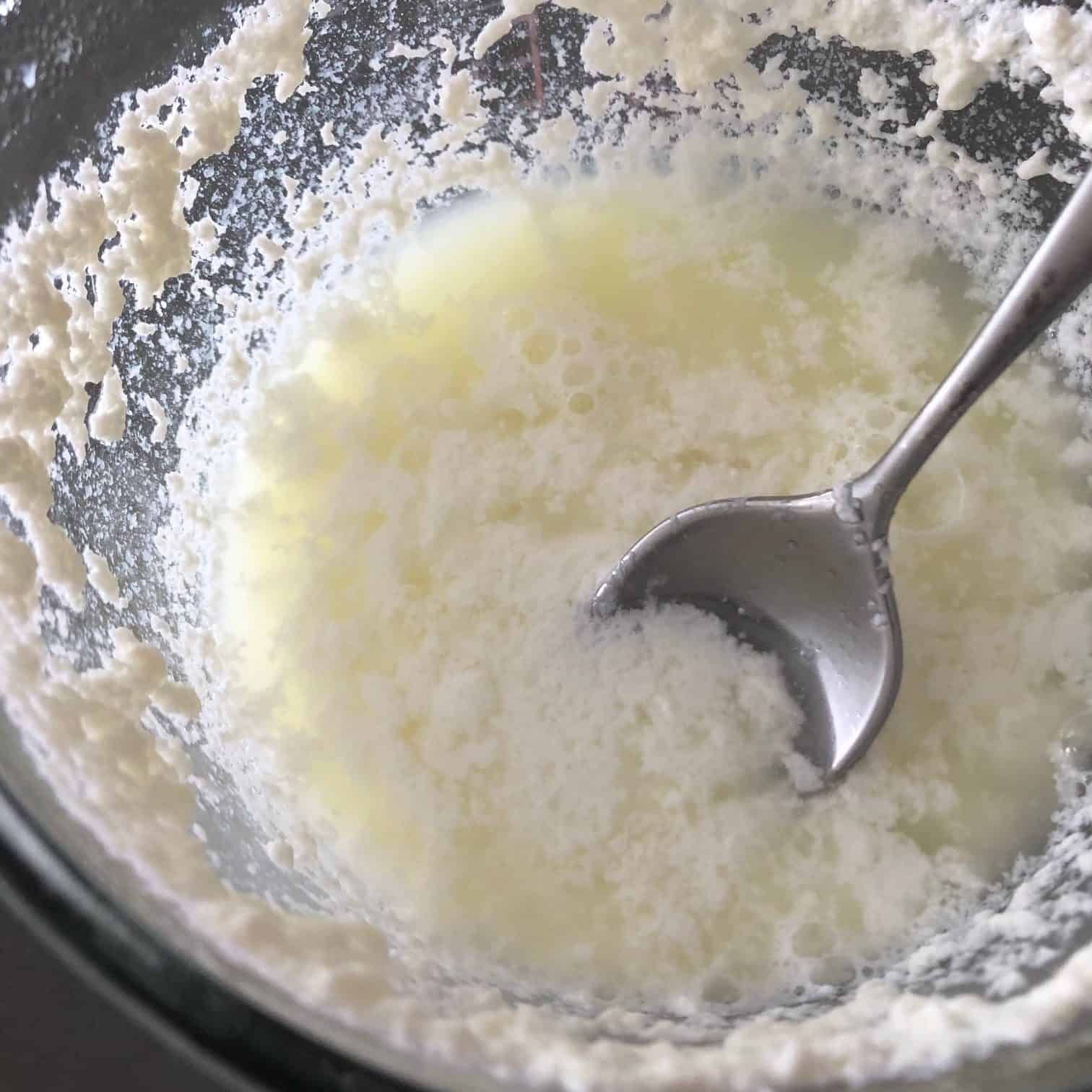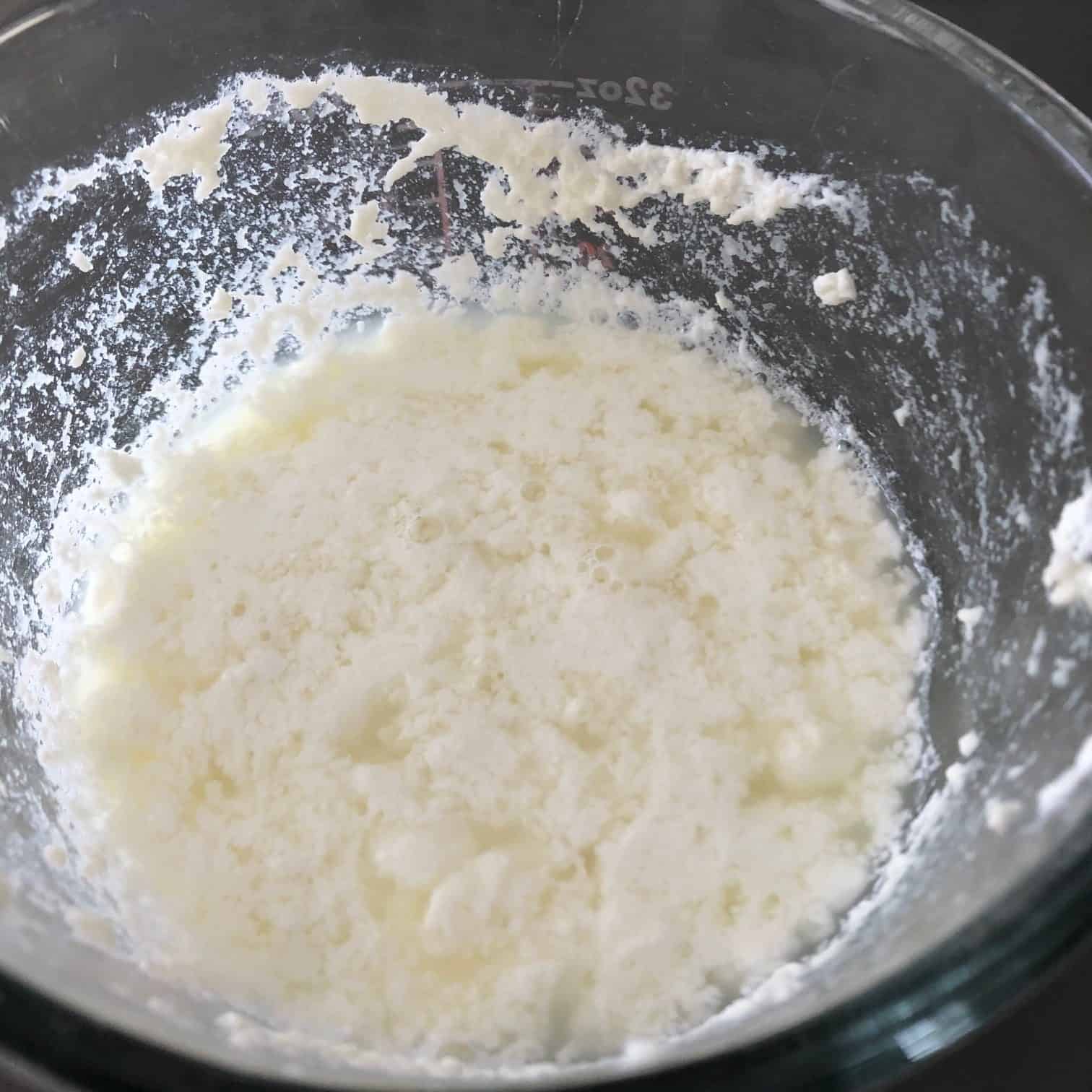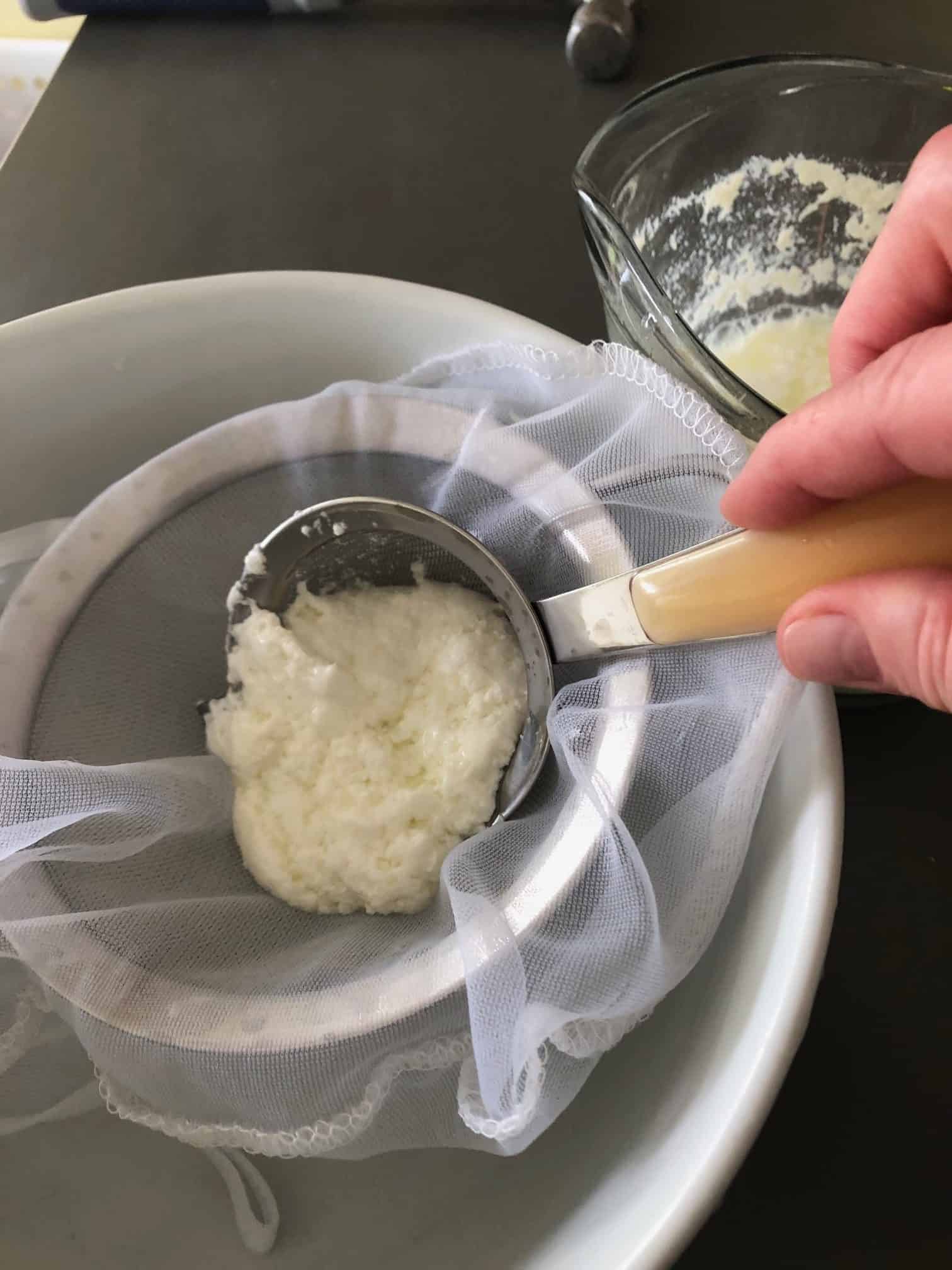 Step by Step Instructions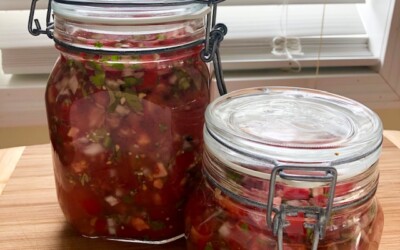 By: Chef Laura Bonicelli Preserving food with fermentation is an ancient process. Like canning and pickling, it's easy to do in your home kitchen. Buy your ingredients at your favorite Farmers Market! about Tangy Fermented Red SalsaFermented foods have significant...