By: Chef Laura Bonicelli
I'm not sure where I got the idea for making Potato Waffle Latkes with Green Onion in a waffle iron, but I think it may have been a Betty Crocker or Pillsbury cookbook years ago. I do remember making them in a Home-ec class. Remember Home-ec? Buy your ingredients at your favorite Farmers Market!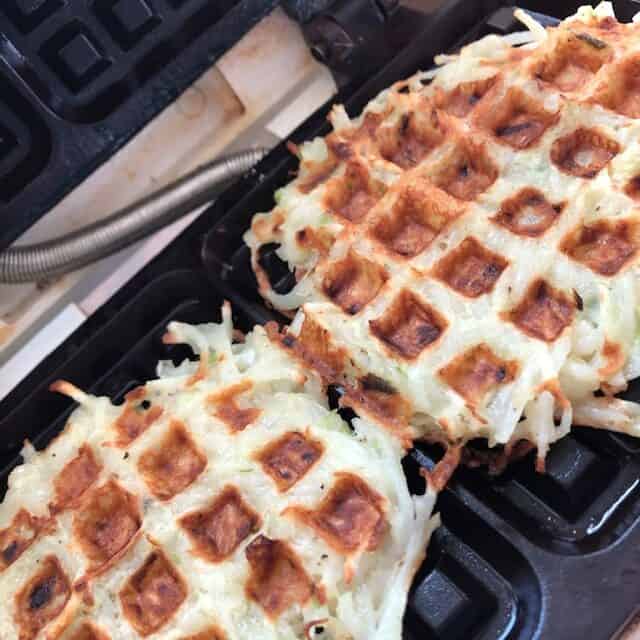 About Potato Waffle Latkes with Green Onion
The waffle iron cooks them perfectly, and they are much easier to manage than a waffle. A resurgence of latke waffles on Pinterest got me digging through my old recipes in my trusty blue box. My version has quite a lot of chopped green onion, which gives them a distinctive flavor. The other thing I like about this recipe is that you don't have to turn the latkes. They are always crispy on the outside and nicely done and on the inside.
Your cooking time may vary depending on your waffle iron. Make sure it's thoroughly heated and reheats in between batches. I love serving these with a little horseradish and applesauce. They are perfect with several of my breakfast dishes. Try them with the Caramelized Onion and Pepper Egg Sandwich, the Mexican Skillet Black Bean Hash with Eggs, the Veggie Thyme Over-stuffed Omelet for Two, or the Breakfast Frittata Cups!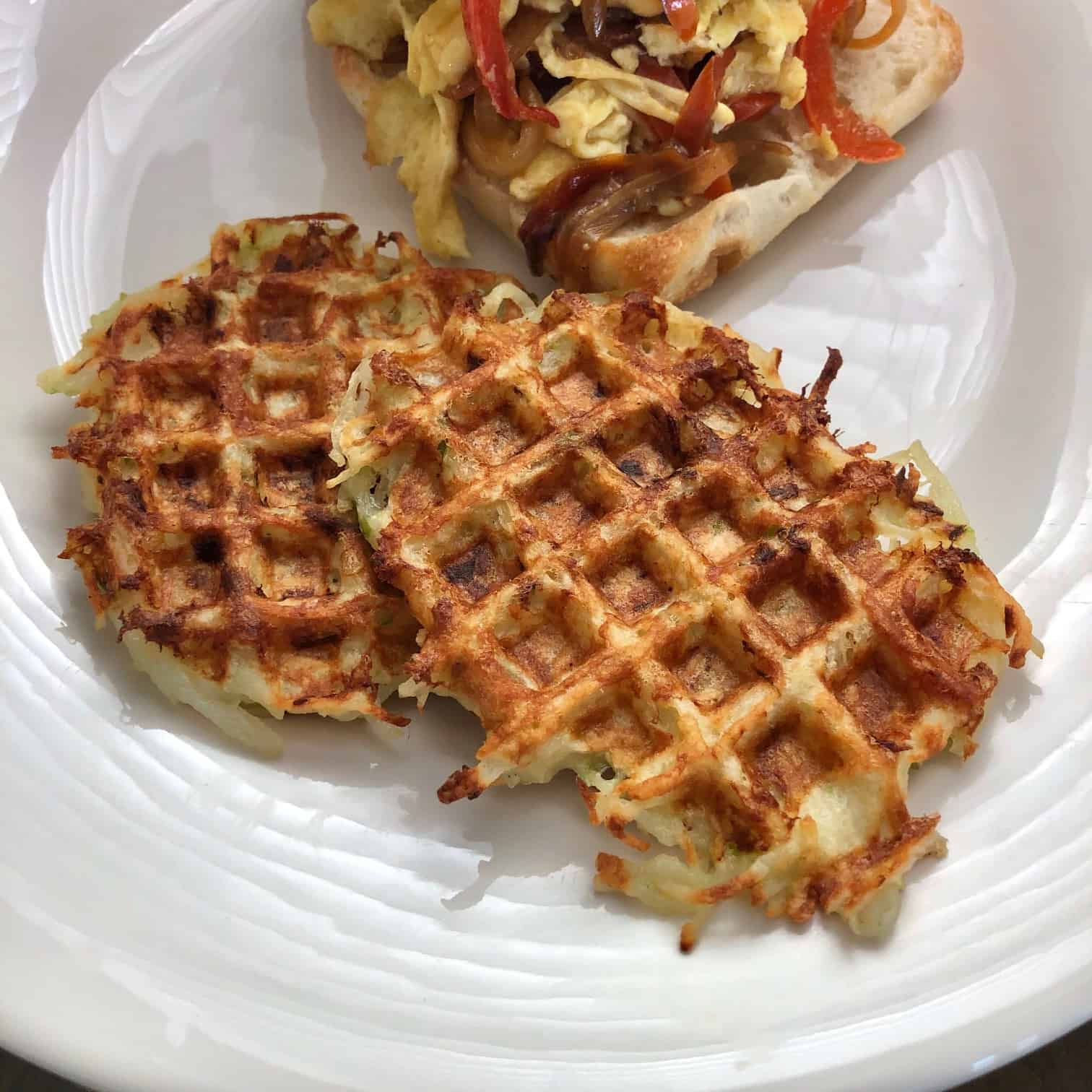 Step by Step Instructions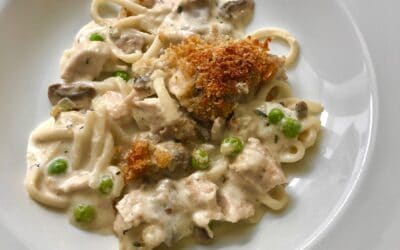 By: Chef Laura Bonicelli  Chicken Tetrazzini is an American dish. It's unclear which chef, but a chef, created it in honor of Italian opera singer Luisa Tetrazzini when she debuted as Gilda in Rigoletto in San Francisco in 1905.  Buy your ingredients at your...