By: Chef Laura Bonicelli
Rhubarb and Asparagus Pasta with Walnuts and Goat Cheese delights anyone looking for a unique Spring dish. It's light, fresh, sweet, savory, and delicious!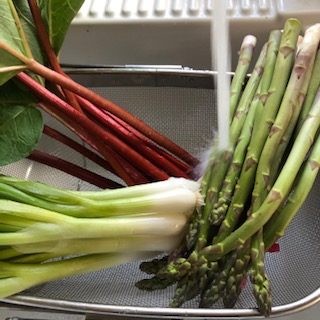 I'm taking a hint from Mother nature in this recipe by thinking if certain ingredients all show up at the same time in the growing season, maybe she is implying something. I took three of them, rhubarb, asparagus, and green onions, and came up with this. After a long winter, "Rhubarb Asparagus Pasta with Walnuts and Goat Cheese" is a perfect "Welcome Spring" dish.
This main-dish pasta goes together so quickly! It takes longer to cook the pasta than to put the rest of the recipe together. But, my favorite thing about this recipe is that the combination of ingredients is unique. Rhubarb is usually baked into a pie or crumble or made into a sauce or jam. However, it's not typical in a savory dish. It's the perfect pairing with walnuts (we already knew that), but also asparagus. The green onions lend their specific flavor to all of the ingredients. It's light, fresh, crisp, and healthy!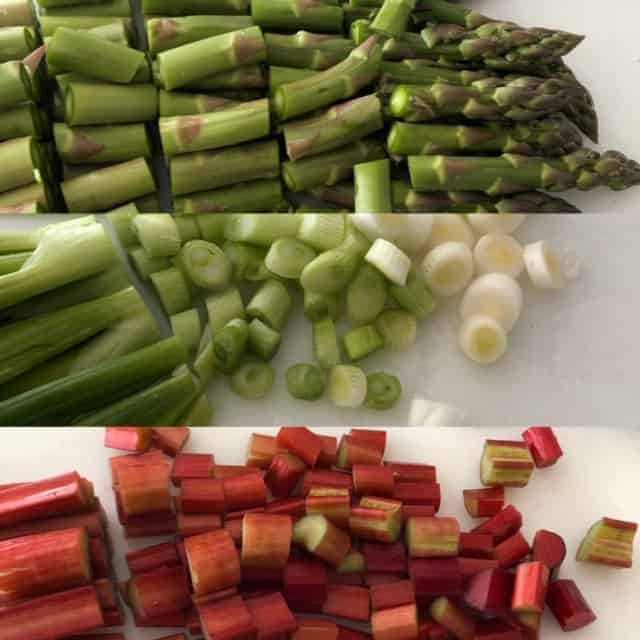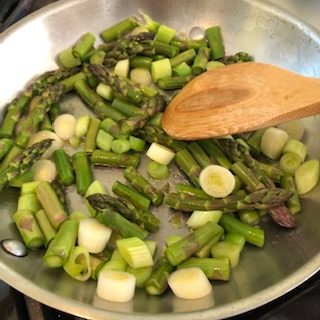 I'd characterize cooking these vegetables as an extremely "light touch" sauté. You're giving them just enough heat to bring out their color and transform their flavor from raw to slightly cooked. Then, that's it. Overcooking will completely change the dish – so remove the onions and asparagus from the pan to a plate as sooner than later.
The same rule of a "light touch" applies to sautéing the rhubarb as well. However, even if it does start to get jammy, the sauciness is also delightful. So, you really can't go wrong here. Bring out the special balsamic vinegar for this; it won't be a waste. A little sugar helps to cut the acrid quality of the rhubarb and makes the vinegar into a dressing.
I like to toss everything but the rhubarb mixture all together in a bowl to make sure that the walnut oil, lemon zest, and seasonings reach all of the pasta and vegetables. If you don't have walnut oil, extra-virgin olive oil works very well.
Finally, I plate the pasta and top it with rhubarb and dollops of goat cheese. Leftovers store perfectly, keep the rhubarb separate from the pasta and vegetables until you're ready to reheat and serve.
I hope you love this recipe! Buon Appetito!
For more recipes like this: Join the Club! 
Just looking for a place to start: Here's a good place to begin.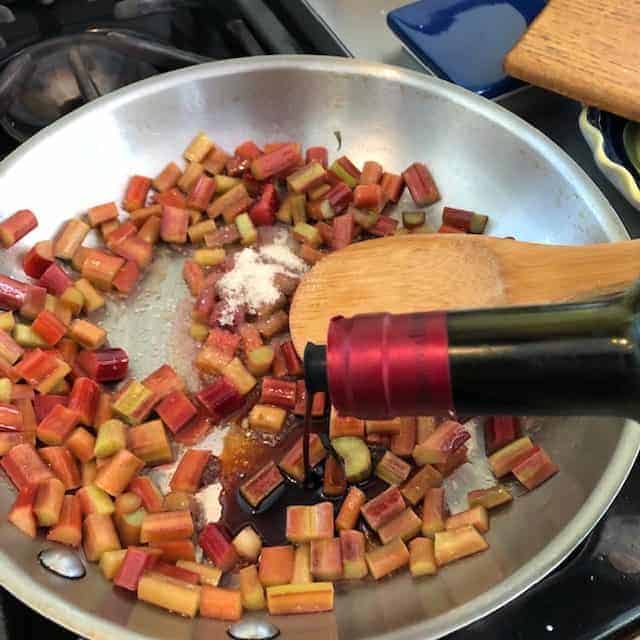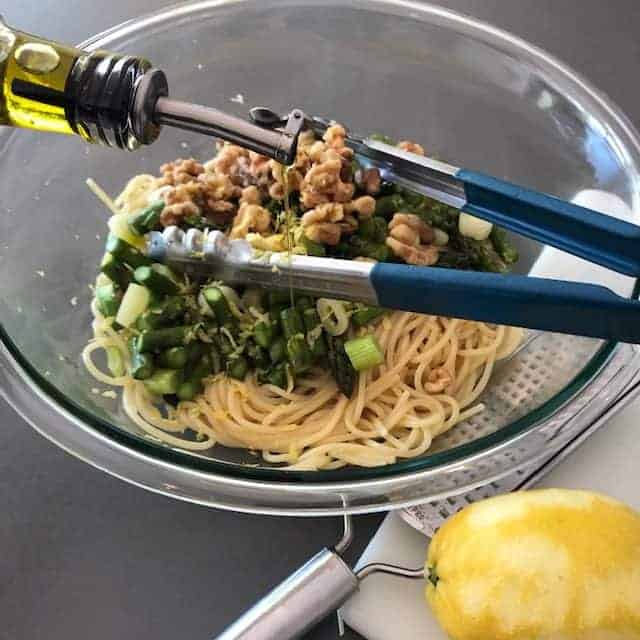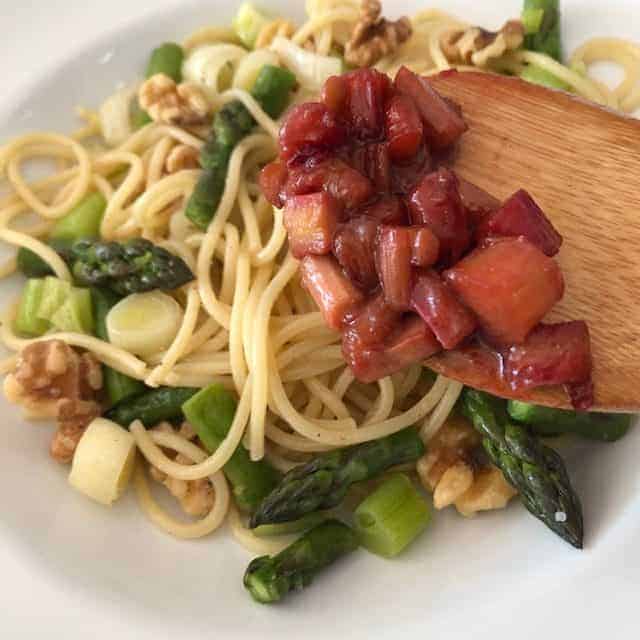 Step by Step Instructions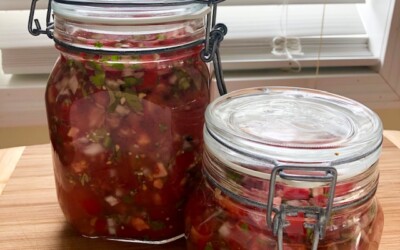 By: Chef Laura Bonicelli Preserving food with fermentation is an ancient process. Like canning and pickling, it's easy to do in your home kitchen. Buy your ingredients at your favorite Farmers Market! about Tangy Fermented Red SalsaFermented foods have significant...