By: Chef Laura Bonicelli
Cardamom's distinctive aroma is right up there with cinnamon when it comes to comfort baking. Rhubarb Cardamom Scones will be a seasonal baking favorite for years to come! Rhubarb Ginger Marmalade is the perfect accompaniment.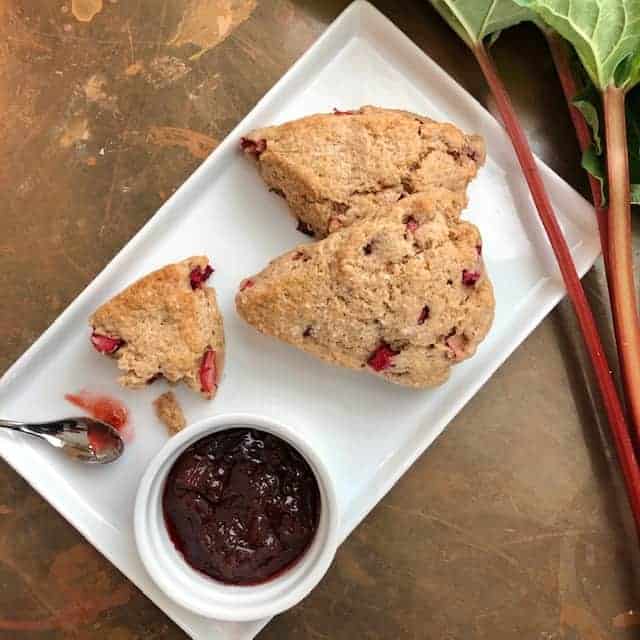 I know you're anxious to get to the recipe so you make Rhubarb Cardamom Scones, but first, let's talk about the ingredients. 
Most of the cardamom sold in the world is ground. That's a shame because the spicy, slightly sweet, distinctive flavor is so much more prevalent when you grind the seeds of the pod yourself. Green cardamom pods are typical in stores, and I always buy small amounts because they dry out quickly and lose their potency.
Cardamom is common in Scandanavian cooking and baking typically used in breads. The natural sweetness works well in this scone. I kept the recipe light in sugar; it's perfect for serving with jam or my "Rhubarb Ginger Marmalade."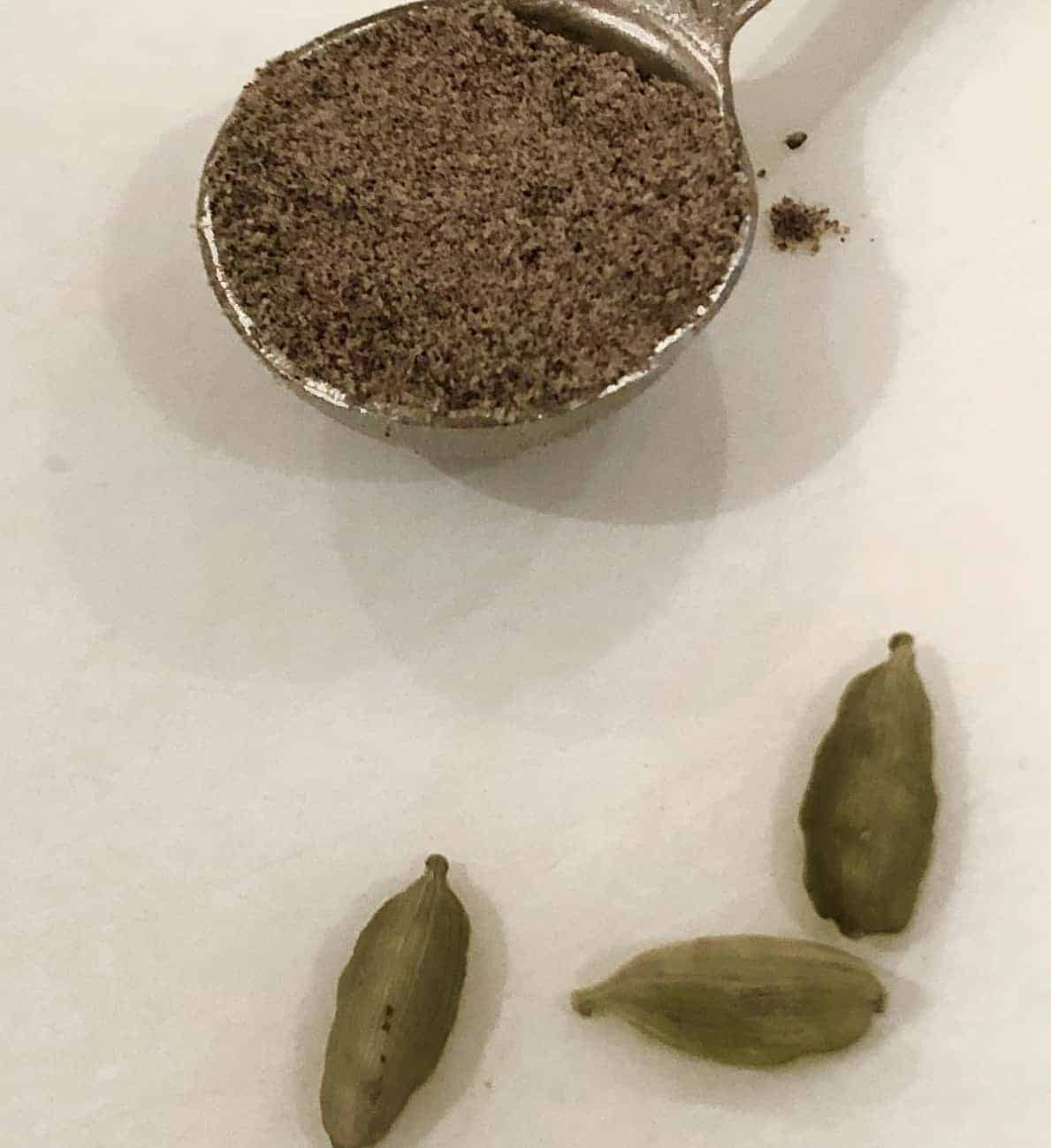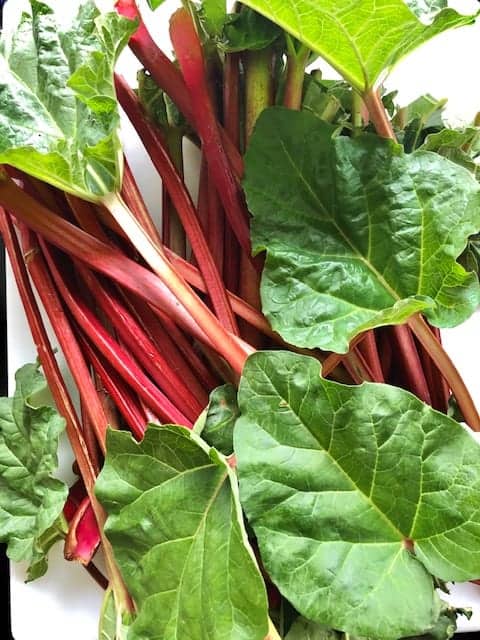 Rhubarb is tart by nature; therefore, it needs some sugar. Chopped rhubarb can easily replace berries in a recipe – although you may need to adjust the amount of sugar. The beautiful rhubarb-pink and red stalks hold some of their colors when baked into bread or scones. The plants in my yard produce for about eight weeks. I freeze what I don't use so that I can extend my baking season.
A scone is a sweet biscuit, and like a biscuit follows the typical routine of mixing the dry ingredients and wet ingredients separately. Once you pour the wet ingredients to the dry, the mixing is minimal, only to combine. From there, folding over 5 or 5 times on a lightly-floured board helps to build some layers into the baking.
I use a lightly oiled bench knife to cut the scones into eight wedges. If you prefer smaller scones, divide the dough in half. Make two 6-inch rounds and cut each into eight wedges. The baking time will reduce slightly, so start checking them for doneness a few minutes early.
A little sprinkle of sparkle sugar brings some crunch and extra sweetness to the table. Put on your teapot and enjoy!
I hope you love Rhubarb Cardamom Scones! Buon Appetito!
For more recipes like this: Join the Club! 
Just looking for a place to start: Here's a good place to begin.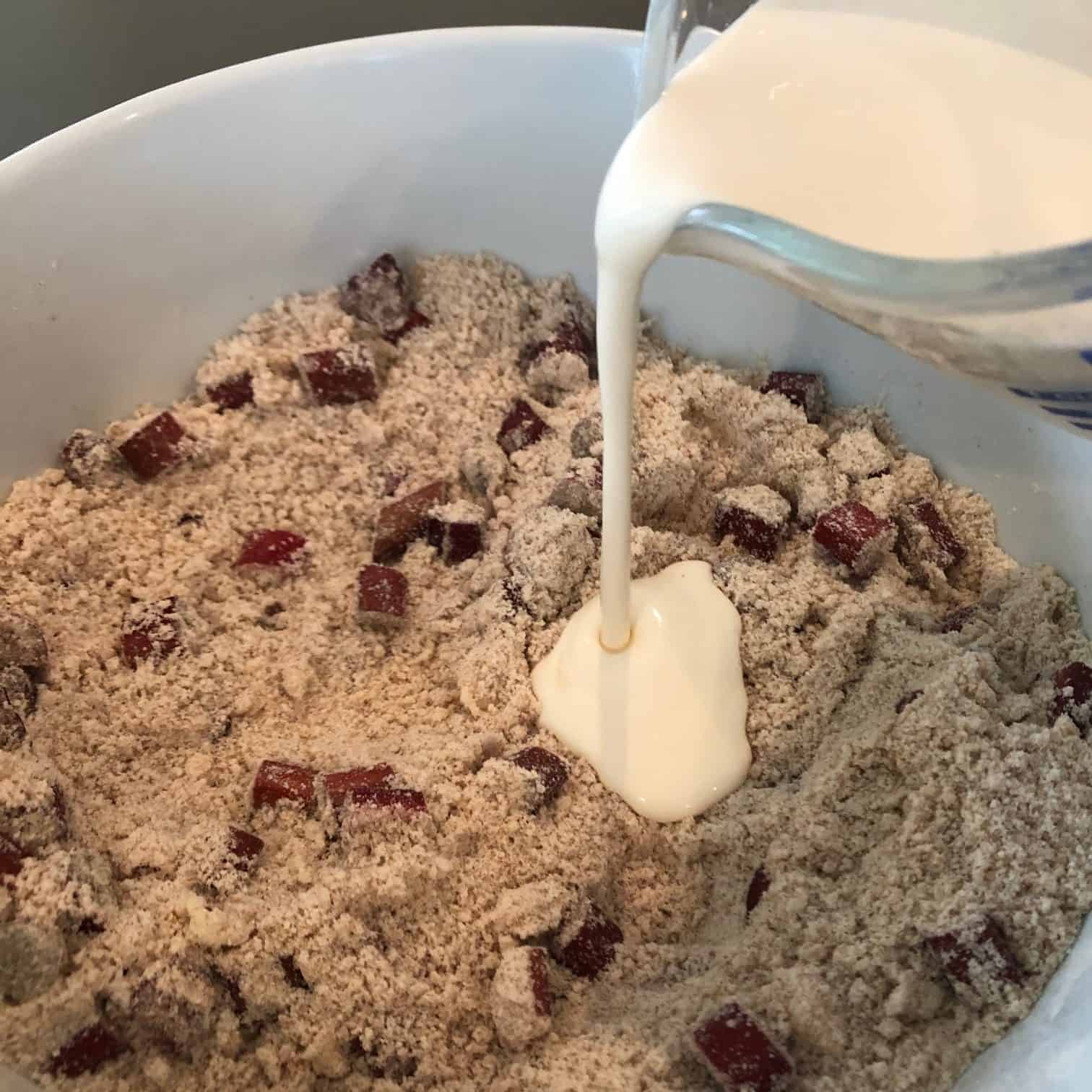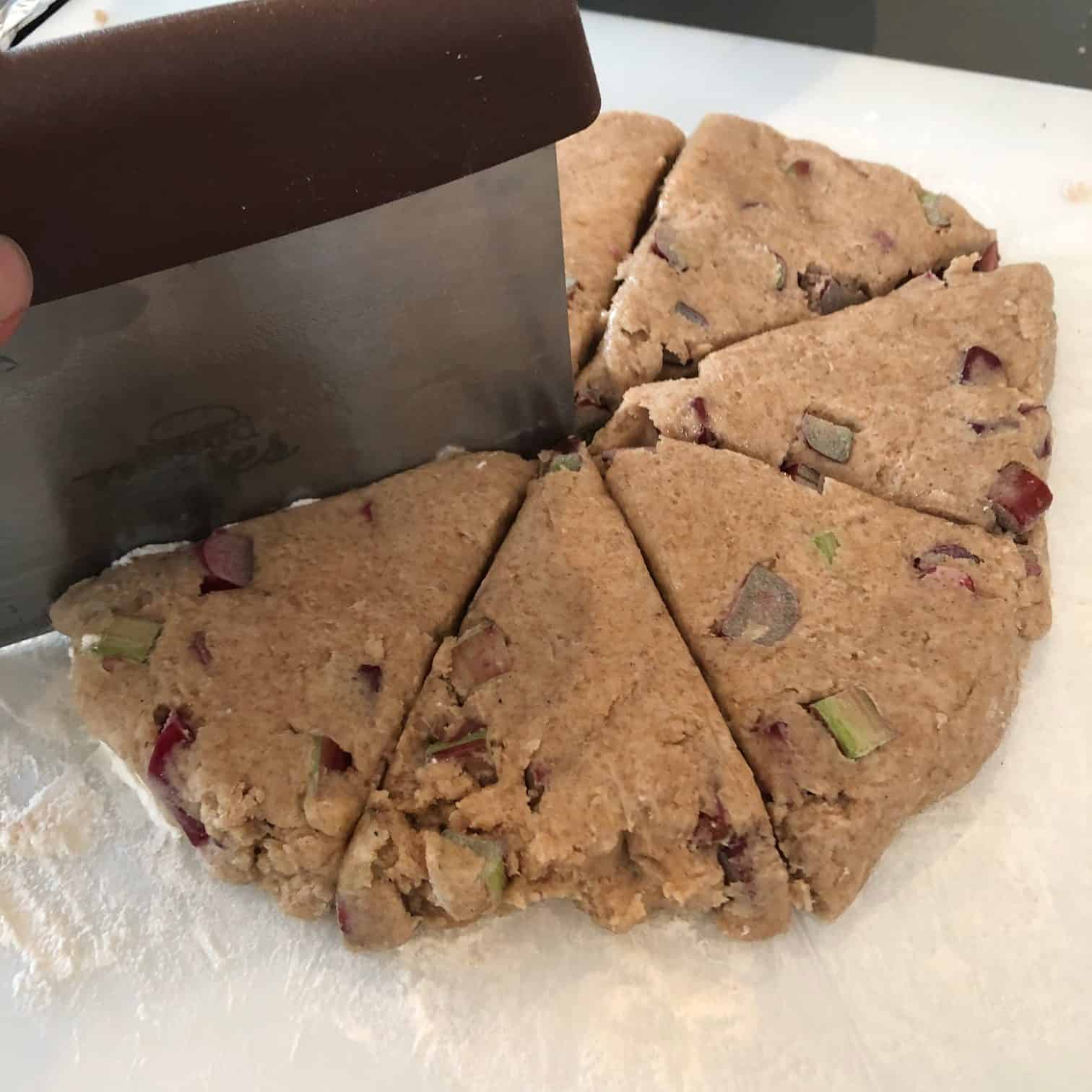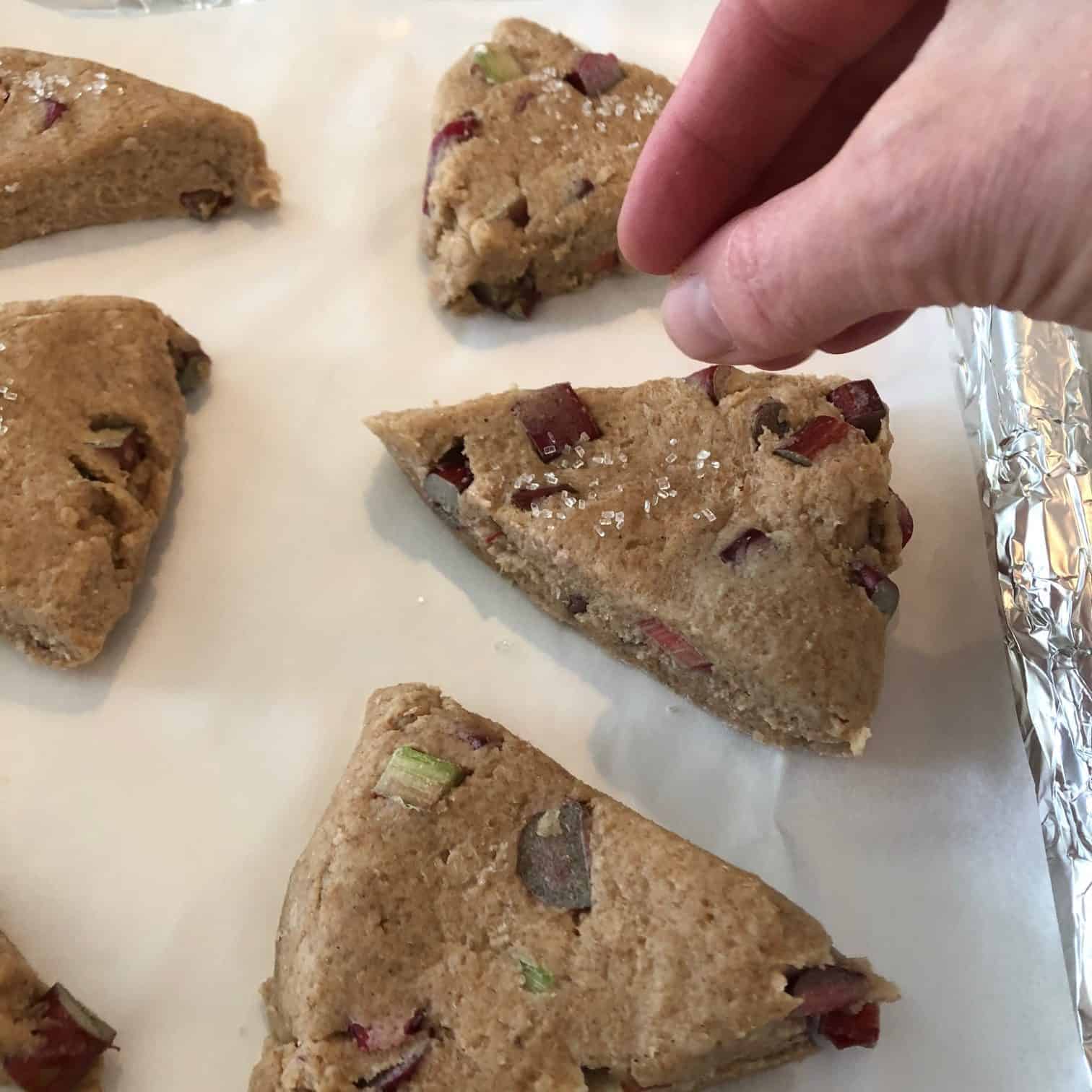 Step by Step Instructions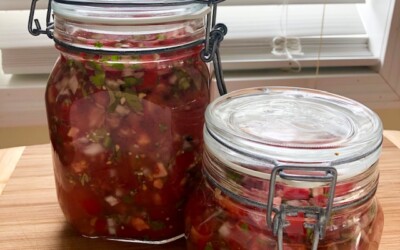 By: Chef Laura Bonicelli Preserving food with fermentation is an ancient process. Like canning and pickling, it's easy to do in your home kitchen. Buy your ingredients at your favorite Farmers Market! about Tangy Fermented Red SalsaFermented foods have significant...