By: Chef Laura Bonicelli
Risi e Bisi, which means rice and peas in Italian, is a classic Venetian dish, similar to risotto, but with a unique cooking technique. It's less creamy than risotto and a little soupy.
Buy your ingredients at your favorite Farmers Market!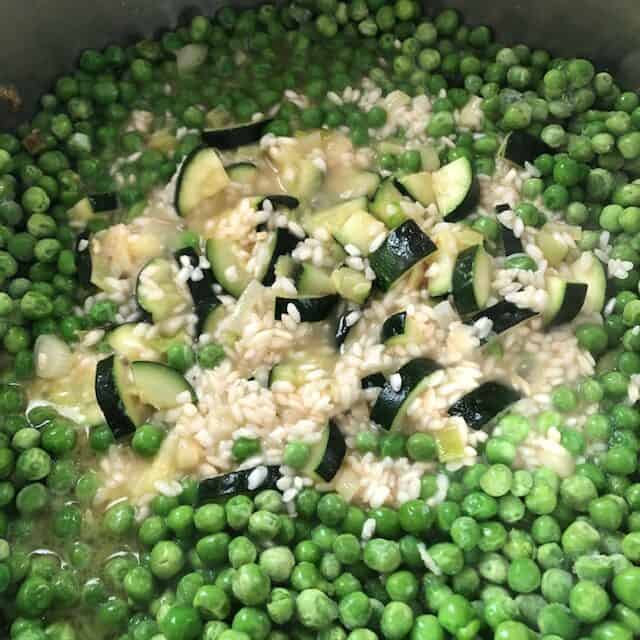 I remember having Risi e Bisi at the Danielli Hotel in Venice on my first trip to Italy. It was a dish I immediately tried to recreate when I got home. Perfect for a light supper or lunch, the dish is similar to risotto but lacks the creamy consistency even though you're using the same type of rice. The cooking technique is critical to achieve the brothy quality.
putting Risi e Bisi together
Risi e Bisi is one of those dishes you want to make with someone else in the room with you. Not because you need help, but because how you make it is as interesting as the "rice and peas" is delicious.
The recipe details the process, but the gist is you cook the rice and peas in the same pan, but separately until the very end of the cooking process. You would think it wouldn't work, that something would be overdone or underdone. But it all works out perfectly.
Risi e Bisi is the type of dish you cook while sipping a glass of wine. It's rustic, elegant, and very Venetian. I love serving it with a dollop of Basil Pesto and a good glass of Frascati.
Eat well and have fun!
don't forget
Make sure you sign up for our newsletter to get more recipes and take a look at joining the Bonicelli Cooking Club! We'd love to have you!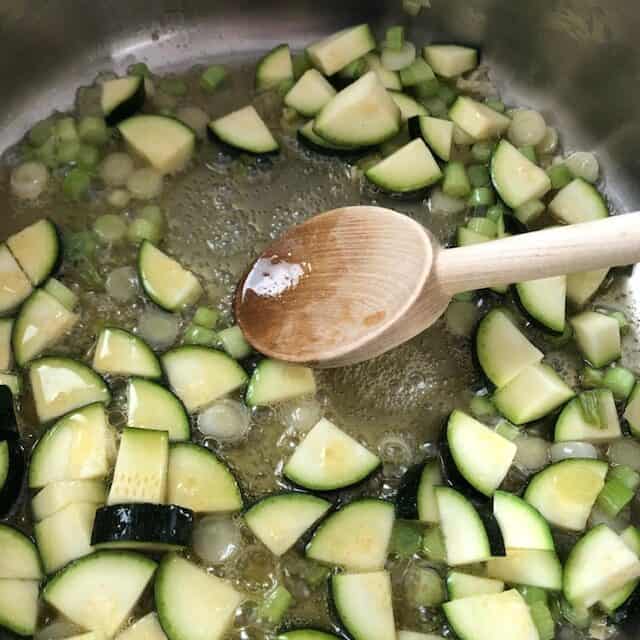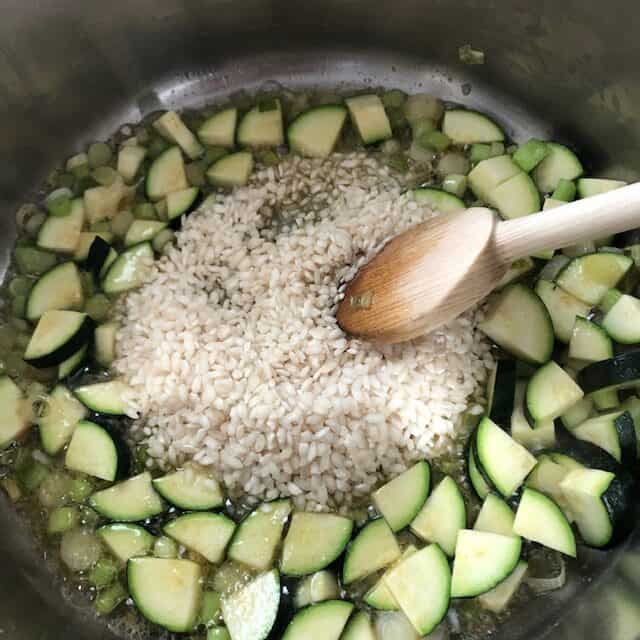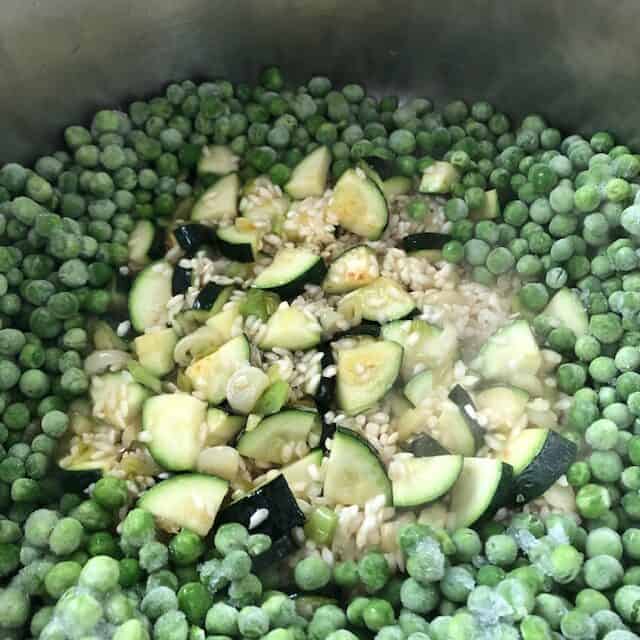 I hope you love this recipe! 
If you want more recipes, Join The Club!!!
Need some ideas? Try these:
Step by Step Instructions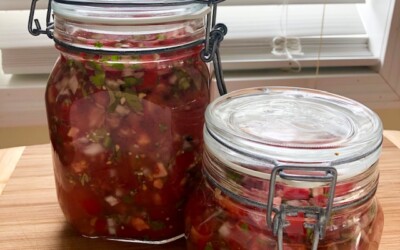 By: Chef Laura Bonicelli Preserving food with fermentation is an ancient process. Like canning and pickling, it's easy to do in your home kitchen. Buy your ingredients at your favorite Farmers Market! about Tangy Fermented Red SalsaFermented foods have significant...