By: Chef Laura Bonicelli
Chickpea Masala with Kale uses a heady combination of spices with a rich tomato broth base. Served with rice, it's a complete and delicious vegetarian meal. Buy your ingredients at your favorite Farmers Market!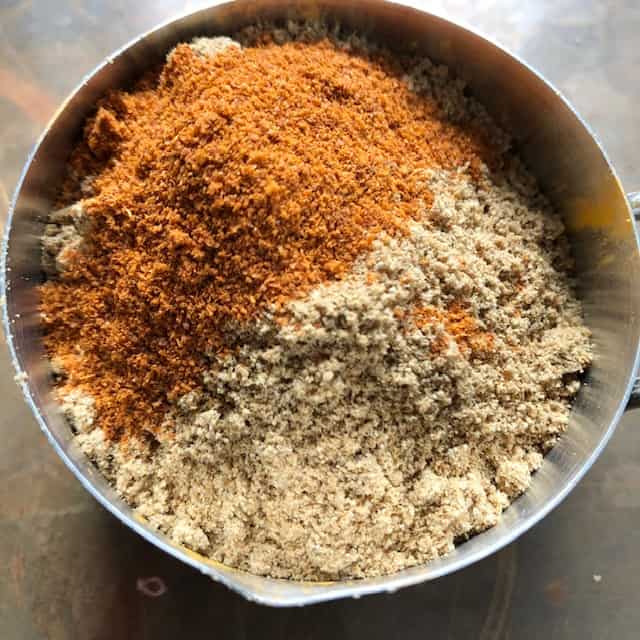 About Chickpea Masala with Kale
Chickpea Masala with Kale is comfort food. The dish has all of the elements necessary for the classification. It rich and delicious, it smells great while it's cooking, and it leaves you feeling satisfied with a sense of well-being. It does have the added benefit of being good for you. Chickpeas are a reliable source of vitamins, fiber, and protein. Turmeric, Cumin, and Ginger all have powerful medicinal qualities. And, of course, the health benefits of kale are legendary.
putting it together
The Chickpea Masala recipe begins with a base of sauteed onion, garlic, and ginger. That mixture cooks until golden. The amount of time is perhaps a little longer than what a typical mirepoix would require; you'll start to see some caramelization in the mix. Then, you add the spices. Cooking the spices deepens their flavor, giving them a roasted intensity that adds to the dish's complexity. Make sure you keep stirring until you add the tomatoes; the spices can burn quickly.
Once you get to the point that your kale wilts, you're ready to plate your rice. I often serve this over brown basmati rice to take advantage of its whole grain goodness and flavor. Brown basmati contains all three parts of the kernel — the germ, bran, and endosperm. It has a lovely nutty quality that enhances the Chick Pea Masala nicely.
Chickpea Masala with Kale goes together in under an hour. I start my rice in my rice cooker when I start prepping, and the timing works out perfectly.
don't forget
Make sure you sign up for our newsletter to get more recipes and take a look at joining the Bonicelli Cooking Club! We'd love to have you!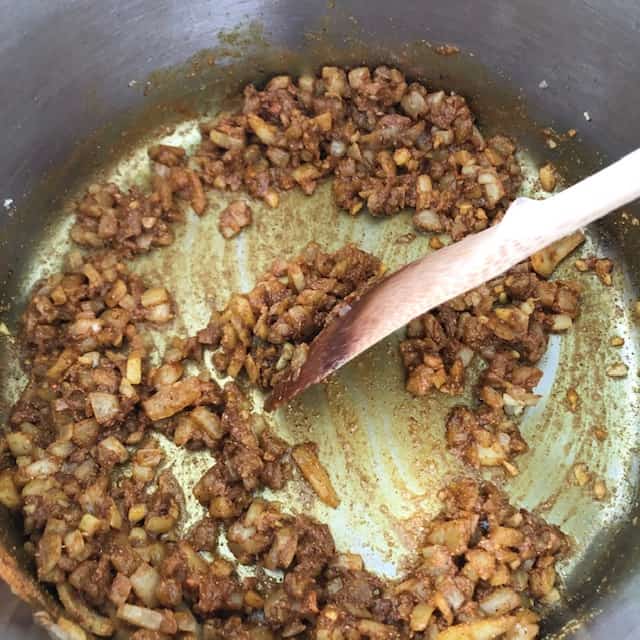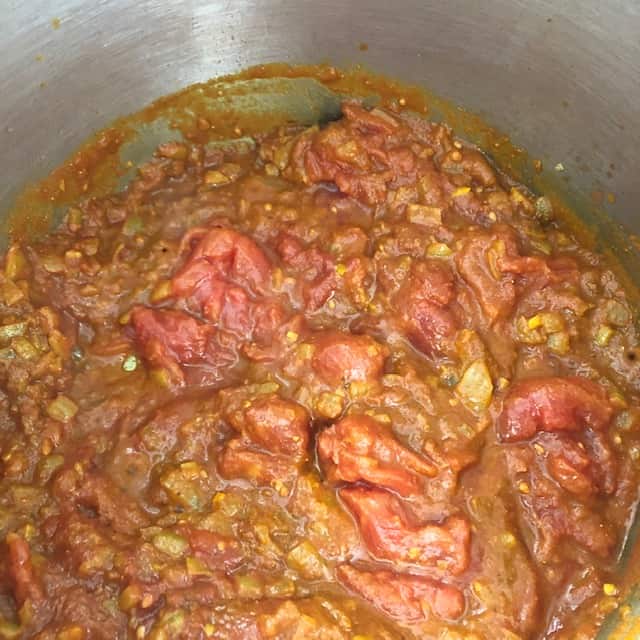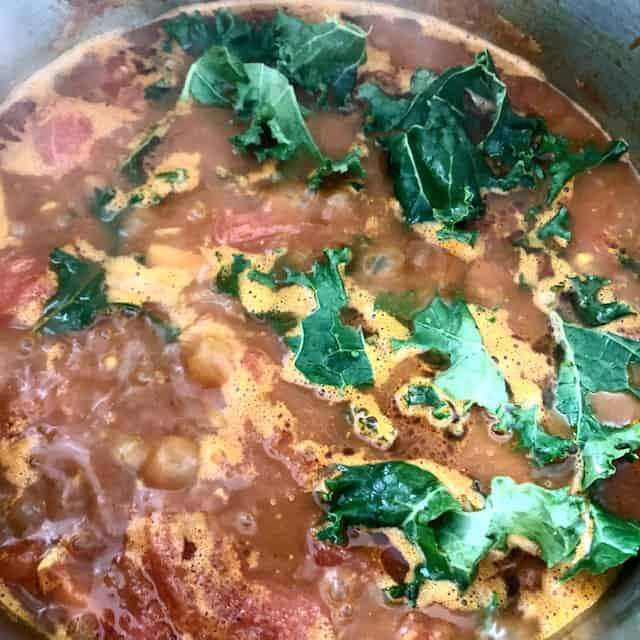 I hope you love this recipe! 
Step by Step Instructions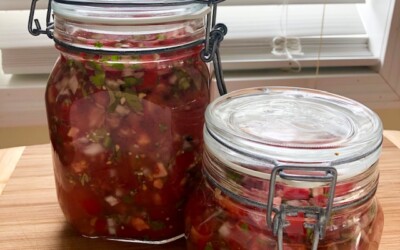 By: Chef Laura Bonicelli Preserving food with fermentation is an ancient process. Like canning and pickling, it's easy to do in your home kitchen. Buy your ingredients at your favorite Farmers Market! about Tangy Fermented Red SalsaFermented foods have significant...