By: Chef Laura Bonicelli
Dilly Baked Potato Bites are baby-sized baked potatoes with all the fixings that children and adults both love! They are a perfect casual appetizer. Buy your ingredients at your favorite Farmers Market!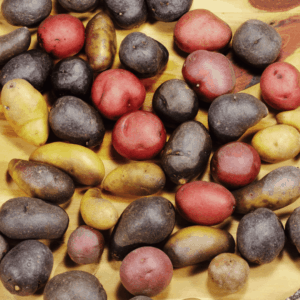 About Dilly Baked Potato Bites
I wrote the Dilly Baked Potato Bite recipe while working on children-friendly recipes for the cooking club. Really, why shouldn't children have appetizers that they like? Anyway, I quickly learned that adults love them too, so make extra.
The Dilly Baked Potato Bite recipe has three basic steps. First, you prepare the potatoes. Then you bake the potatoes, and finally, you fill the potatoes. Preparing the potatoes is easy, but it does require a small melon baller. You can use a small spoon or measuring spoon if you don't have one, but a melon baller works perfectly. You'll need to cut a little slice off of the top and bottom of each potato. The bottom slice prevents the potato from rolling.
After you scoop out the top of the potatoes, toss them in butter with salt and pepper and place them on a baking sheet. The diced bacon goes on the same sheet. Bake them together until the bacon is crisp and the potatoes are tender. Keep your eye on the bacon; you may need to remove it from the pan if it browns quickly.
Be sure you cool the potatoes for ten minutes before you fill them with sour cream. If they are too hot, the sour cream will melt into the potato. I love the dill in the sour cream, but chives are a great alternative. Finally, when you're ready to serve them, place them on a platter and sprinkle with the bacon bits.
One of my favorite Sunday night dinners is the Dilly Baked Potato Bites with my Tomato Basil Soup.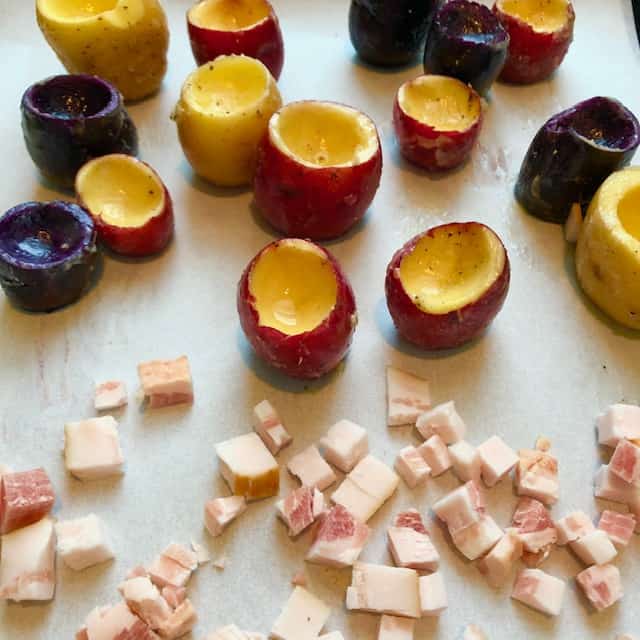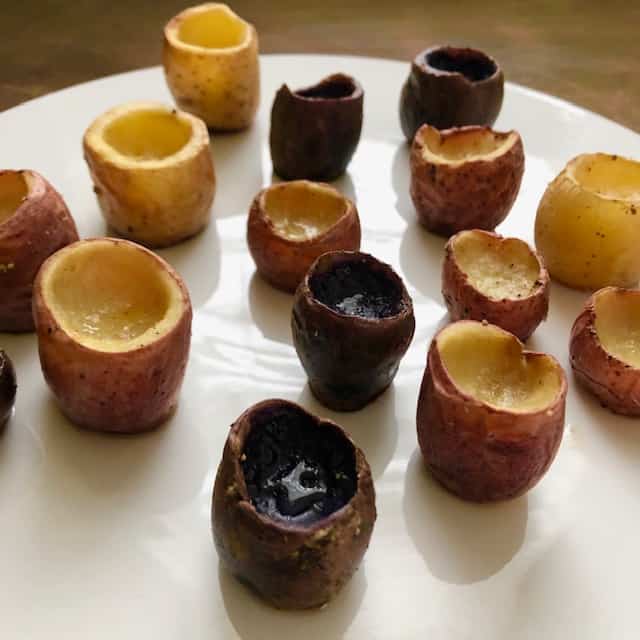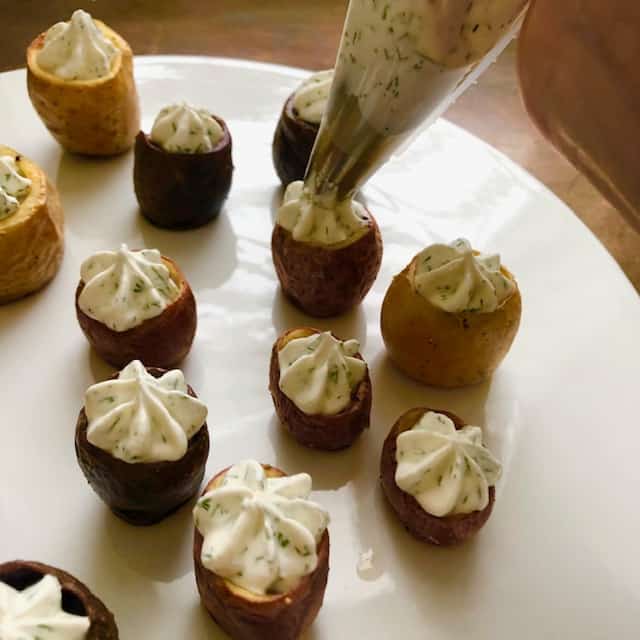 I hope you love this recipe! 
Step by Step Instructions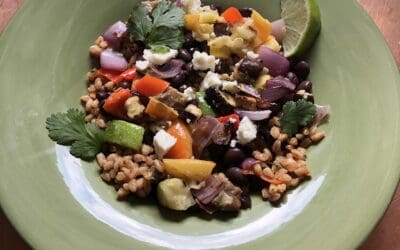 By: Chef Laura Bonicelli My Mexican Farro Bowl is a Fusion of the nutrient-rich grain farro and bold traditional Mexican flavors.The Nutritional Powerhouse Base🌶️🍯🌿🇲🇽 The foundation of this dish is farro, an ancient grain known for its chewy texture and nutritional...