By: Chef Laura Bonicelli
I buy asparagus at the Minneapolis Farmers Market every weekend possible in May and June. I use it in salads, soups, sandwiches, omelets, and even pesto. Frequently though, it winds up on the grill. The marinade in Grilled Glazed Asparagus turns into a spicy, smokey charred coating.  It's a perfect addition to your Memorial Day celebration!
Buy your ingredients at your favorite Farmers Market!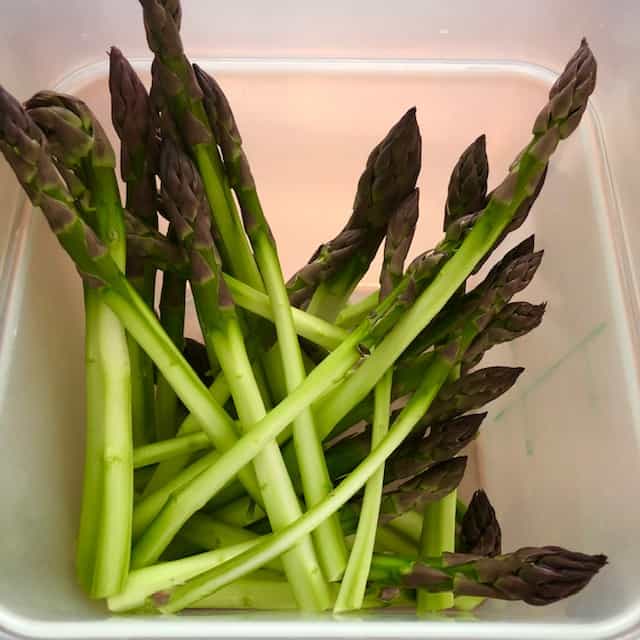 about Grilled Glazed Asparagus
I don't see many people peeling asparagus, but I find that the peeling method works well if you can buy thicker stocks; you can skip that if the spears are thin. Peeling the asparagus allows you to use more of the asparagus stalk, saving the part you might snap off and throw away. The frequently discarded stalk end becomes tender.
The ice bath chills the asparagus, and they come off the grill moist and crisp. This method works with other vegetables like zucchini, broccoli, green onions, and fennel.
the marinade
This marinade started as a sauce. I was thinking- grill the asparagus, serve this on the side. But then I decided to put the two together. You'll love the smokey crust. It doesn't mask the flavor of the asparagus; it enhances it. I use a grill pan for this and save it for last on the grill – it's a little messy – but worth it. 
Don't Forget
Make sure you sign up for our newsletter to get more recipes and take a look at joining the Bonicelli Cooking Club! We'd love to have you!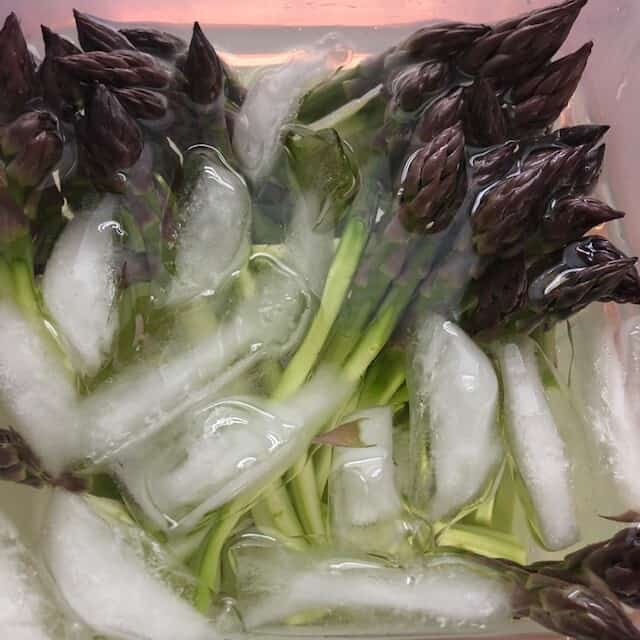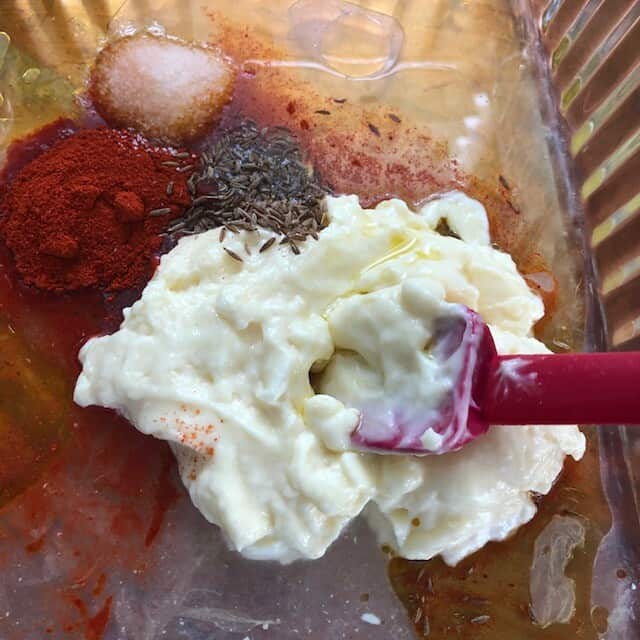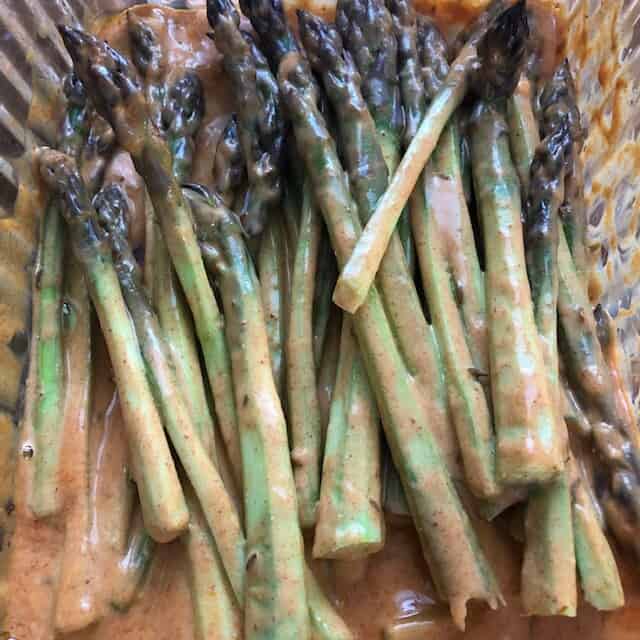 I hope you love this recipe!
Step by Step Instructions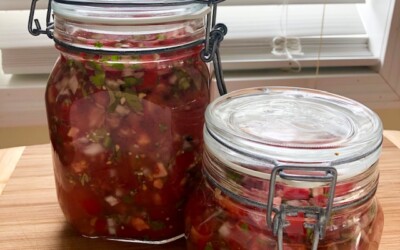 By: Chef Laura Bonicelli Preserving food with fermentation is an ancient process. Like canning and pickling, it's easy to do in your home kitchen. Buy your ingredients at your favorite Farmers Market! about Tangy Fermented Red SalsaFermented foods have significant...