By: Chef Laura Bonicelli
The cool tahini sauce calms down the intensely seasoned Indian spiced cauliflower and the serrano-laced herb sauce. Buy your ingredients at your favorite Farmers Market!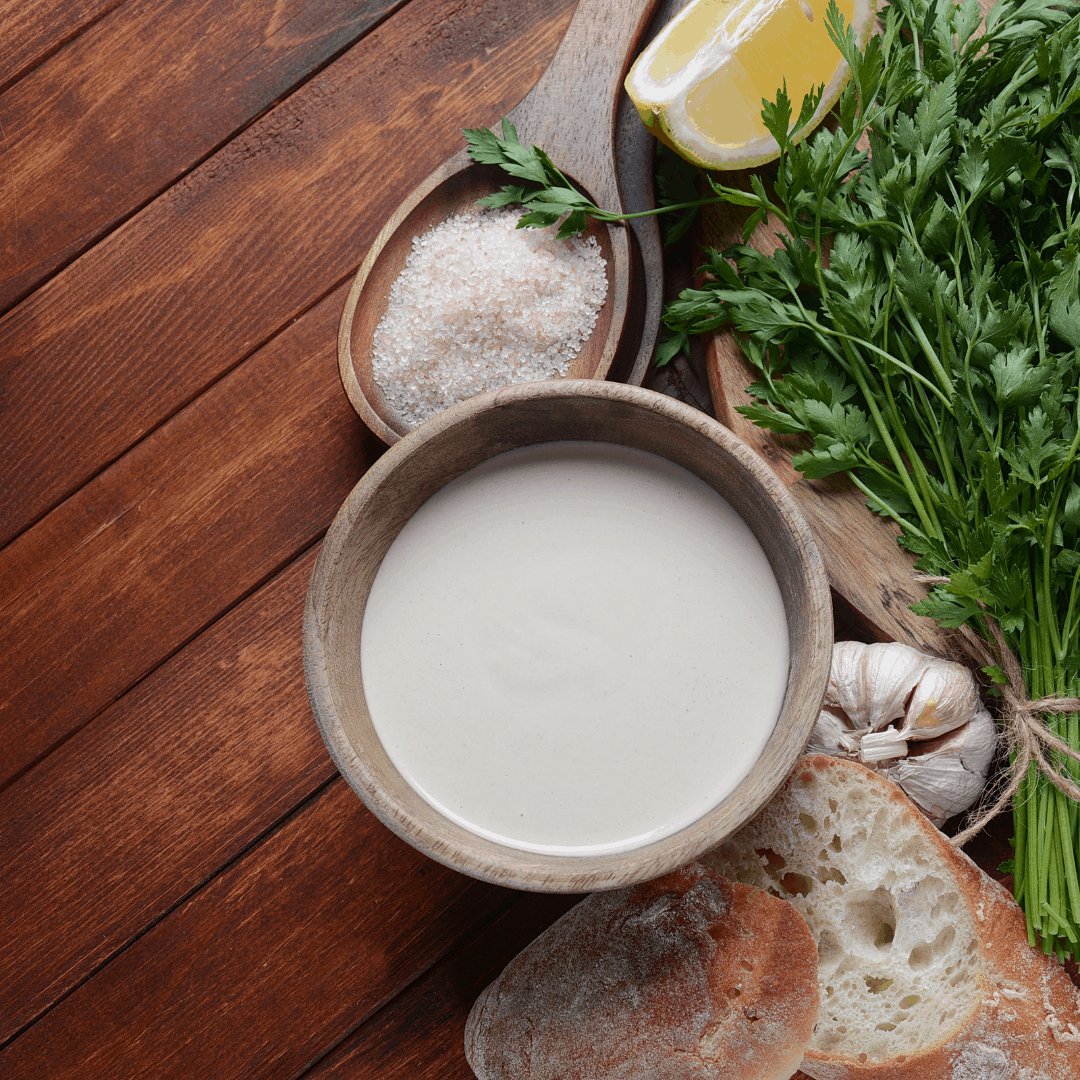 about Indian Spiced Cauliflower
Coming from Northern Minnesota, an Italian family, and surrounded by Scandanavians, I didn't try Indian food until I was almost 30. Many ingredients, cooking techniques, and a litany of spice and spice blends weren't in my vocabulary. Familiar spices like cinnamon and nutmeg in savory dishes? Indian Spiced Cauliflower doesn't have cinnamon or nutmeg. But I thought I'd bring my experience up because, at the time, it surprised me. I've come a long way with Indian food since then, and so has my spice cabinet! This dish has an intense combination of turmeric, cumin, coriander flavoring the cauliflower, sumac with red onions, and Serranos and cumin in the herb sauce. With all of that going on, a nice cool sauce made with Tahini and lemon juice helps balance the spicy heat.
putting Indian Spiced Cauliflower together
The sumac onions in the Indian Spiced Cauliflower recipe is another balancing act for the spice and heat in this recipe. Sumac is a piquant spice made from the berries of the sumac plant. There are many varieties of the plant. Its distinctive flavor with the onions makes them almost candy-like. I love saving some of the onions for topping a following day omelet.
An excellent way to approach this dish is to make the onions, marinade, tahini sauce, and herb sauce the morning of (if you're making it for dinner) or the day before. With everything out of the way and in your refrigerator, you can concentrate on marinating the cauliflower and cooking it. 
don't forget
Make sure you sign up for our newsletter to get more recipes and take a look at joining the Bonicelli Cooking Club! We'd love to have you!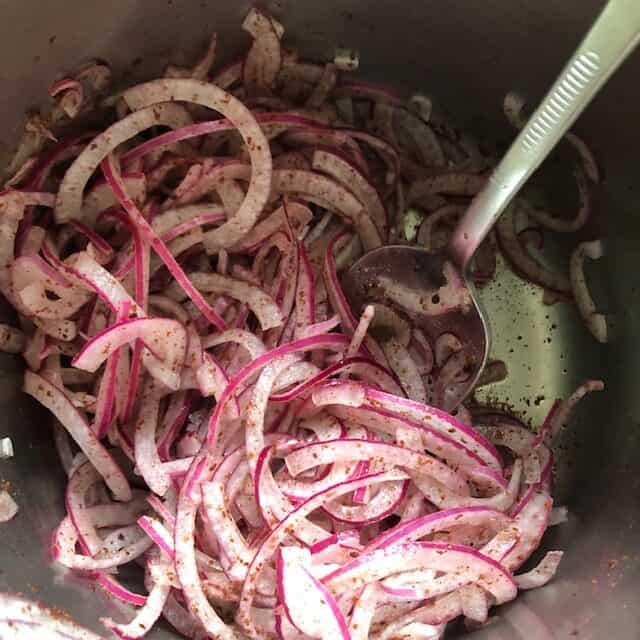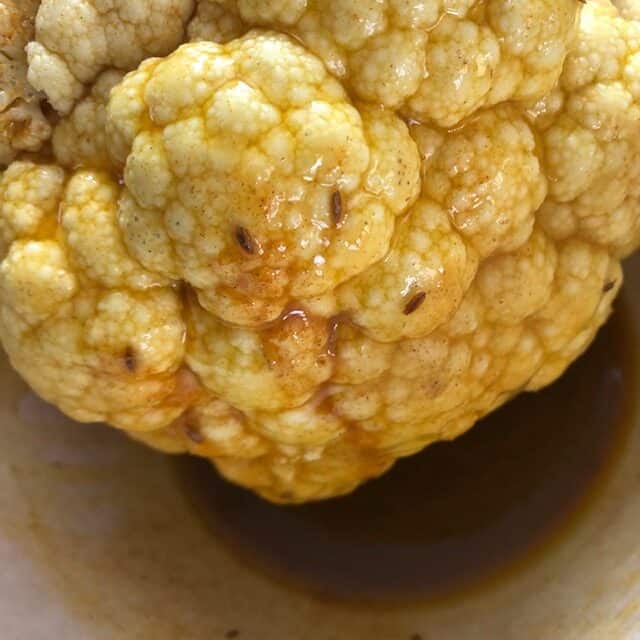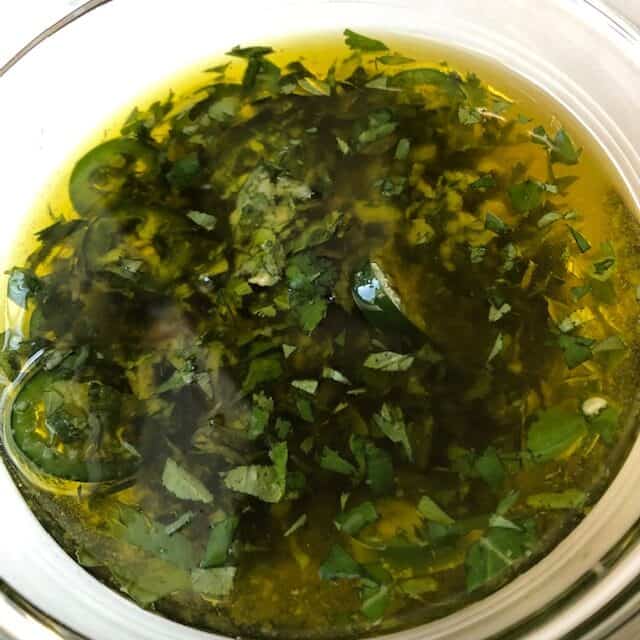 I hope you love this recipe! 
If you want more recipes Join The Club!!!
Need some more ideas? Try these:
Step by Step Instructions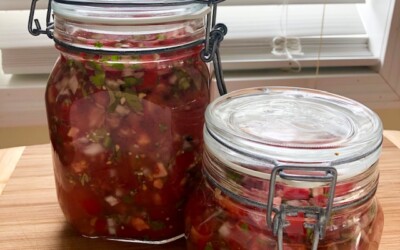 By: Chef Laura Bonicelli Preserving food with fermentation is an ancient process. Like canning and pickling, it's easy to do in your home kitchen. Buy your ingredients at your favorite Farmers Market! about Tangy Fermented Red SalsaFermented foods have significant...