By: Chef Laura Bonicelli
Chicken with Jalapeño Vinaigrette. The sweetness of the roasted garlic, the heat of the jalapeños, and the brightness of the herbs give this roasted chicken recipe tremendous flavor and beautiful color. Buy your ingredients at your favorite Farmers Market!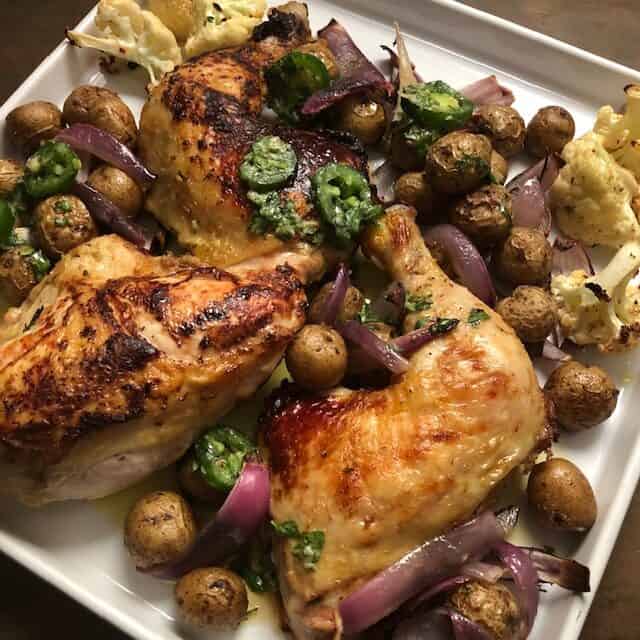 about Roasted Chicken with Jalapeño Lime Vinagrette
Here's a little background about the chicken with jalapeño vinaigrette recipe. There was a time when I wouldn't have considered biting into a jalapeño pepper. That was before I started cooking professionally and before I realized that in the scope of pepper heat, jalapeños are pretty tame. Even at their hottest, they are under 8,000 Scoville units. The Scoville scale measures heat in peppers, which relates to the amount of capsaicin that causes the heat.
Bell peppers have no capsaicin, so they are at the bottom of the scale with a zero. The hottest pepper is the Carolina Reaper; it has up to 2.2 million units. You can see there's quite a range. Jalapenos are almost at the bottom of the scale. Knowing that gave me the confidence to take the bite – and I love them! This recipe showcases the jalapeno nicely, surrounding it with herbs and lime in a sauce (or as I like to call it) an after-marinade.
putting the roasted chicken with vinaigrette  together
This chicken with jalapeño vinaigrette recipe takes some time. If you start in the morning, you can roast your garlic, marinate your chicken, prep your vegetables, and make your dressing early. Take the afternoon off and finish the dish an hour before serving.
The marinade for the chicken with jalapeño vinaigrette is a mixture of roasted garlic, Dijon mustard, thyme, and olive oil. The marinade coats the chicken and soaks in for hours, lending flavor and moisture to the bird. We have many herbs involved: the thyme I just mentioned, basil and cilantro in the vinaigrette, rosemary, and thyme again in the vegetables. What sets the dish apart, though, is the jalapeño peppers and roasted garlic in the vinaigrette.
Eat well and have fun!
don't forget
Make sure you sign up for our newsletter to get more recipes and take a look at joining the Bonicelli Cooking Club! We'd love to have you!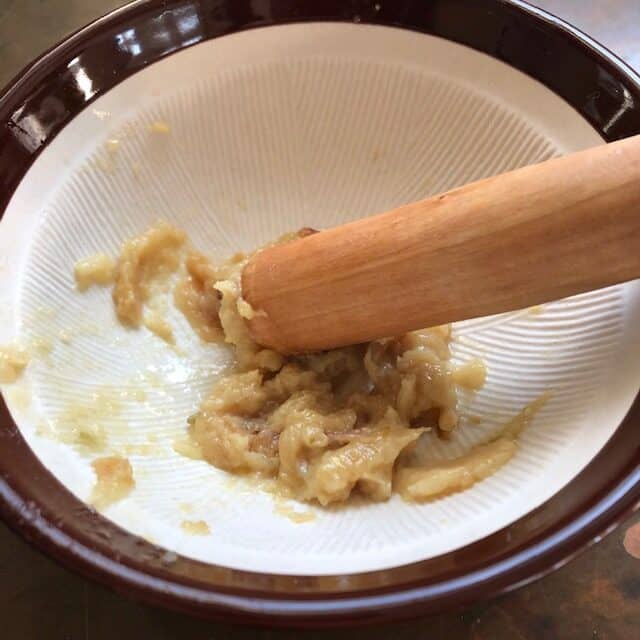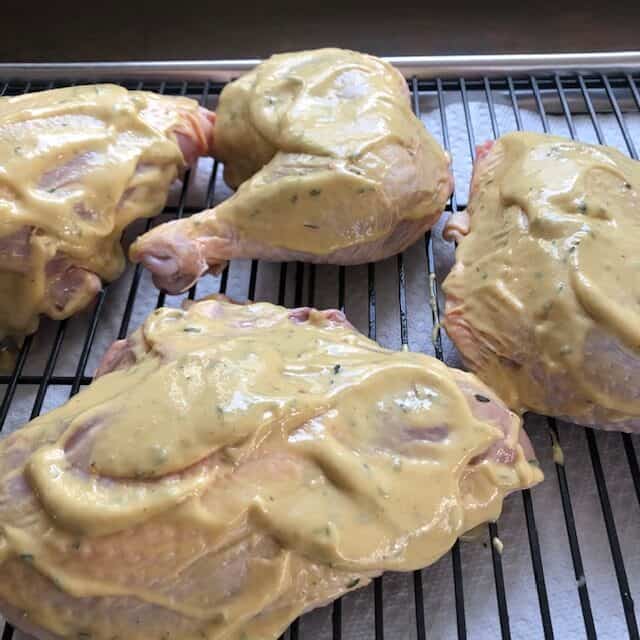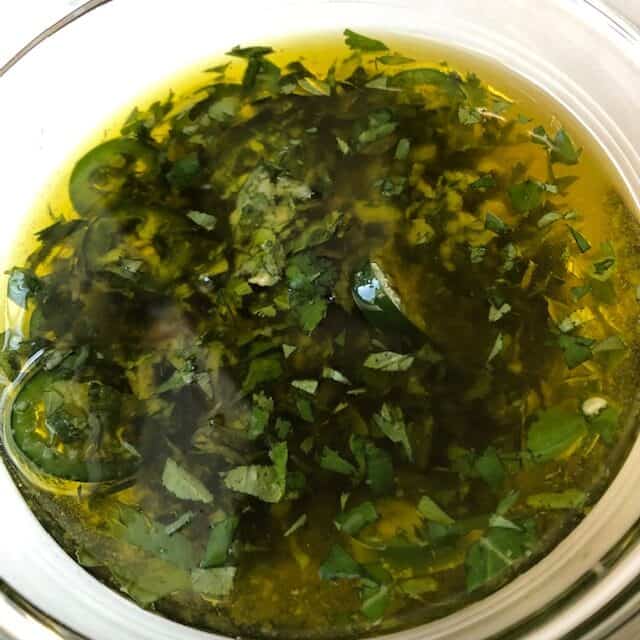 I hope you love this recipe! 
Step by Step Instructions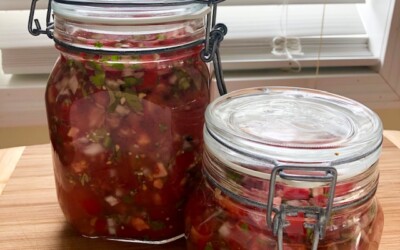 By: Chef Laura Bonicelli Preserving food with fermentation is an ancient process. Like canning and pickling, it's easy to do in your home kitchen. Buy your ingredients at your favorite Farmers Market! about Tangy Fermented Red SalsaFermented foods have significant...