By: Chef Laura Bonicelli
Sweet Pea Feta Cakes have a beautiful bright green color and a delicious fresh herb and pea flavor. They are perfectly paired with the tangy and cool lemon and cilantro yogurt sauce. Buy your ingredients at your favorite Farmers Market!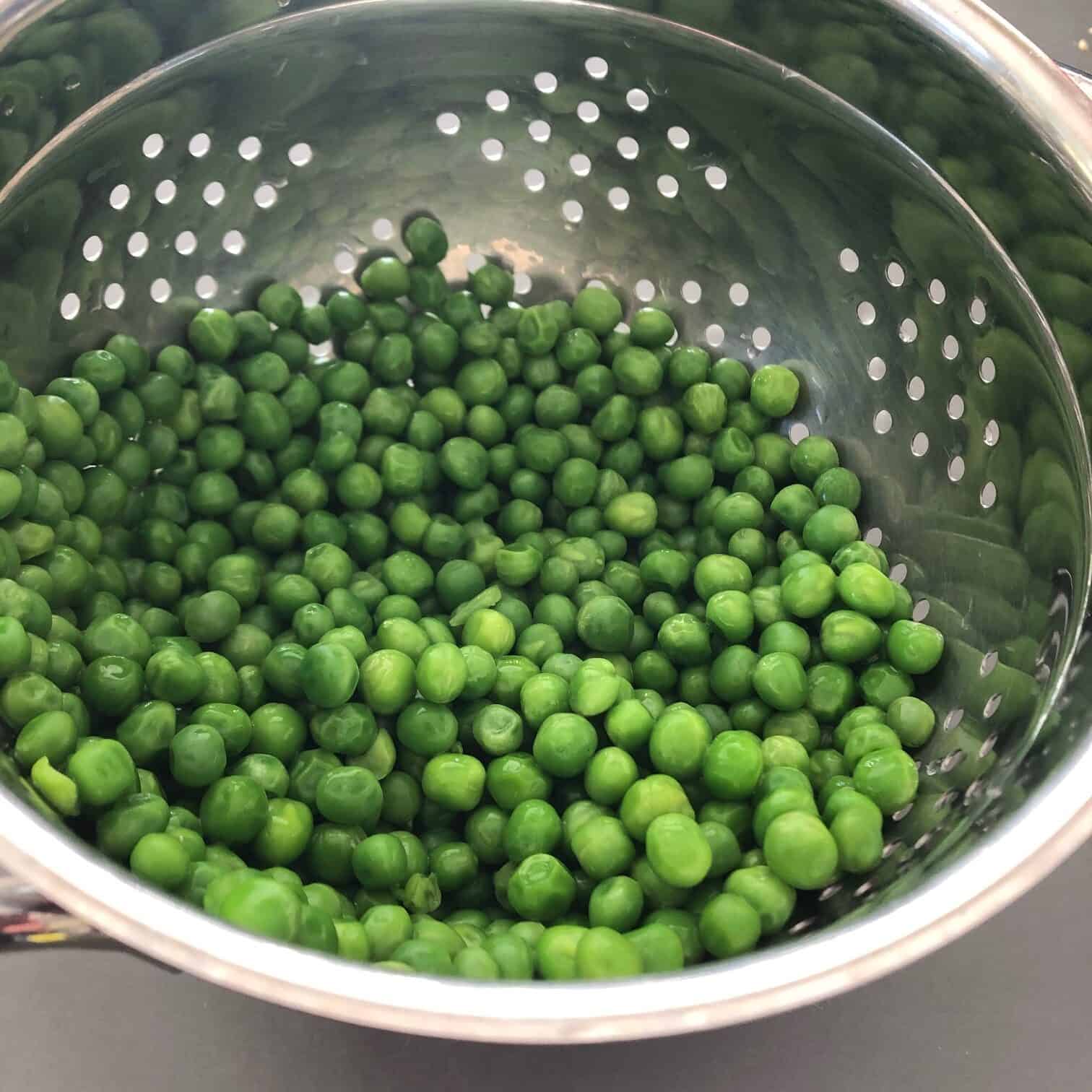 About Sweet Pea Feta Cakes with Yogurt Sauce
I happily sing praise to organic frozen peas. I keep a huge bag in my freezer. They work their way into my salads, pasta dishes, sauces, ravioli stuffing, and in this case, Sweet Pea Feta Cakes. Now with most vegetables, I'd say "always go fresh" if you can. But frozen peas are in a category of their own. They aren't really a substitute for fresh peas because I use fresh peas differently.
putting it together
I start the Sweet Pea Feta Cake with Yogurt Sauce recipe by making the yogurt sauce. It's good to get that out of the way. Once you start frying the cakes, you don't want to have to worry about the topping. I find the sour cream adds a touch of richness to the tang of the yogurt. If you're not a cilantro fan, you could go the mint or basil route. Either herb would be delicious in the sauce. You can make the same substitution in the cakes if you need to.
One of my favorite things about this recipe is the color of the peas. They remain that beautiful bright green even after you fry the cakes. The feta stays chunky, so you get that salty, tangy feta taste and a lot of texture as you're eating the cake. Of course, though, it's the za'atar that gives the fritter that truly unique flavor. My version of Za'atar is a combination of sesame seeds, sumac, thyme leaves, marjoram, oregano, and sea salt. It's one of my favorite spice blends to make, use, and keep on hand. Note to cooking club members: the Za'atar recipe is under "Spice Blends" in the Member Webinar Archive.
As far as cooking the sweet pea feta cakes goes, I have two pieces of advice. Firstly, make sure your oil is hot enough before you put the cakes in. I give you a temperature of 350º F. Secondly, don't be tempted to flip the cakes too early. They need to set and brown on the first side before you flip them; otherwise, they can fall apart. I usually serve this recipe with a light salad on the side. I'll give you a few suggestions below.
don't forget
Make sure you sign up for our newsletter to get more recipes and take a look at joining the Bonicelli Cooking Club! We'd love to have you!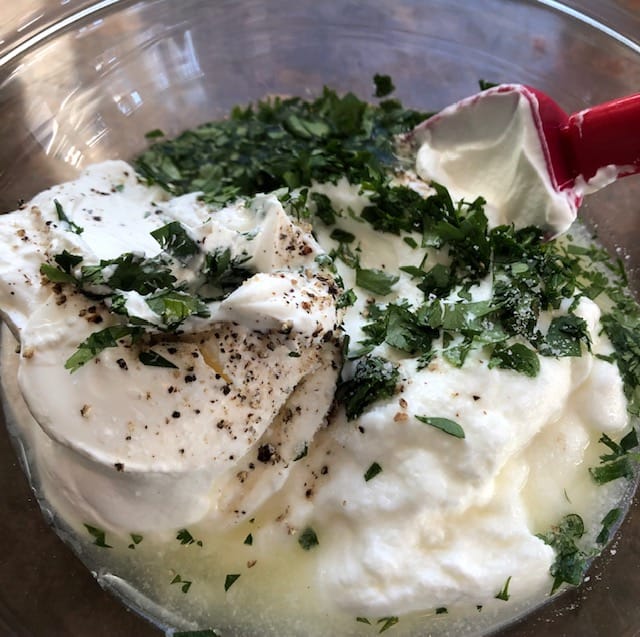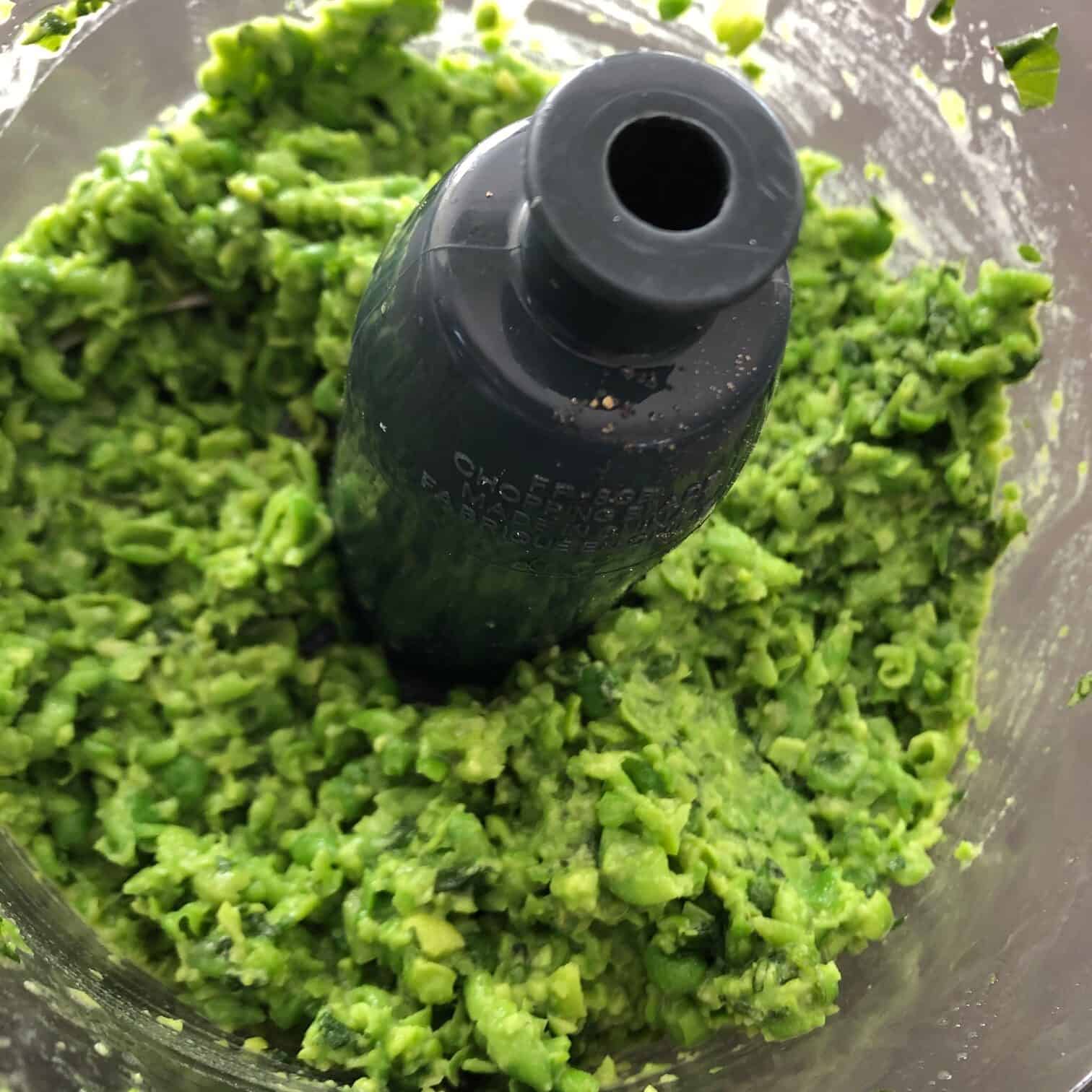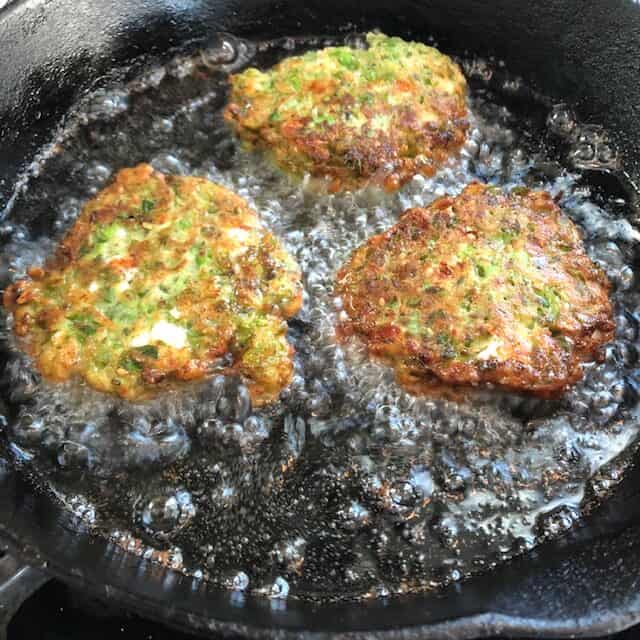 I hope you love this recipe! 
Step by Step Instructions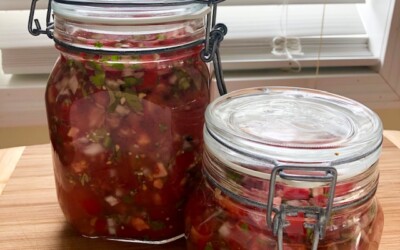 By: Chef Laura Bonicelli Preserving food with fermentation is an ancient process. Like canning and pickling, it's easy to do in your home kitchen. Buy your ingredients at your favorite Farmers Market! about Tangy Fermented Red SalsaFermented foods have significant...