By: Chef Laura Bonicelli
The hearty combination of wild rice and mushrooms laced with sherry creates a comforting, satisfying, flavorful soup.
Buy your ingredients at your favorite Farmers Market!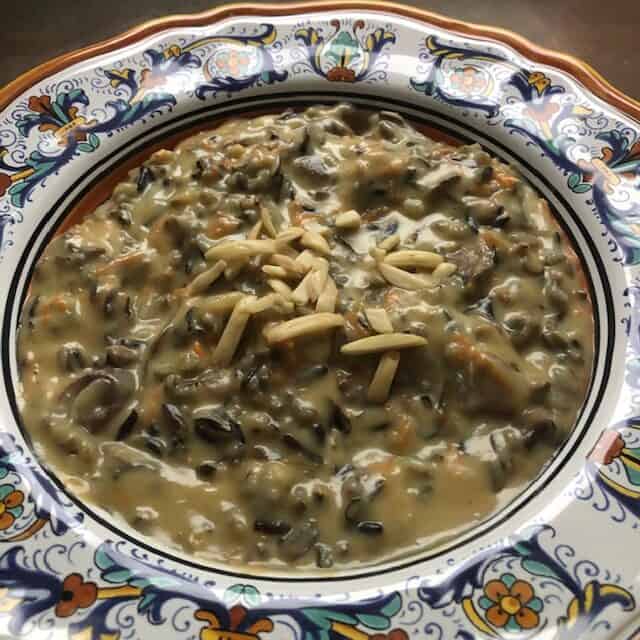 about Wild Rice Mushroom Soup
Wild Rice isn't rice. It's a semi-aquatic grass grown mainly in the Great Lakes region of the United States. But, it's called "rice" because of its shape. We, here in Minnesota, are very proud of our wild rice production in the northern part of our state. The rice harvests in late August to mid-September. When I can, I buy hand-harvested wild rice and not the patty-grown rice, which actually isn't "wild" at all. Wild rice is rich in magnesium, manganese, phosphorus, zinc, copper, niacin, fiber, and folate and is higher in protein than actual rice. The nutty flavor and chewy texture are perfect in Wild Rice Mushroom Soup.
I use white mushrooms in my Wild Rice Mushroom soup. But, frequently, I'll pick up some dried porcini or morels, rehydrate them, sauté them in butter and olive oil and serve them on top with the almonds. The more mushrooms, the better!
putting Wild Rice Mushroom Soup together
The base of this Wild Rice Mushroom Soup begins with a roux. The most critical step in the entire recipe is cooking the rawness out of the flour. The flour takes on a nutty flavor and color as it cooks and adds rich creaminess as it thickens the soup. If it's not cooked long enough, you can taste, well, raw flour. The soup will still thicken, but that flavor will be dominant.
The shredded carrot sweetens things up a bit in this Wild Rice Mushroom Soup, plus they add to the texture with a bit of color. The last little addition of sherry adds complexity to the flavor. 
Don't Forget
Make sure you sign up for our newsletter to get more recipes and take a look at joining the Bonicelli Cooking Club! We'd love to have you!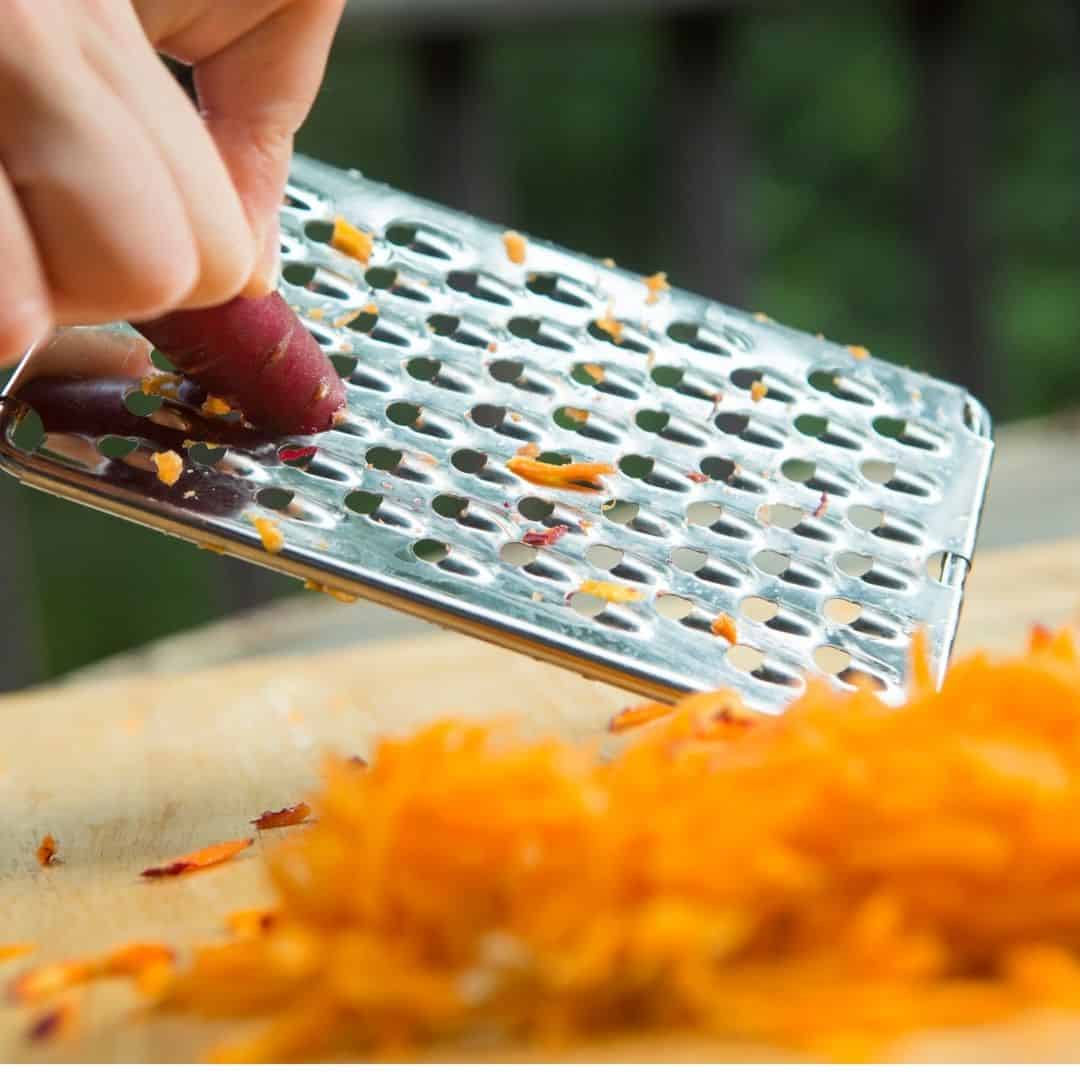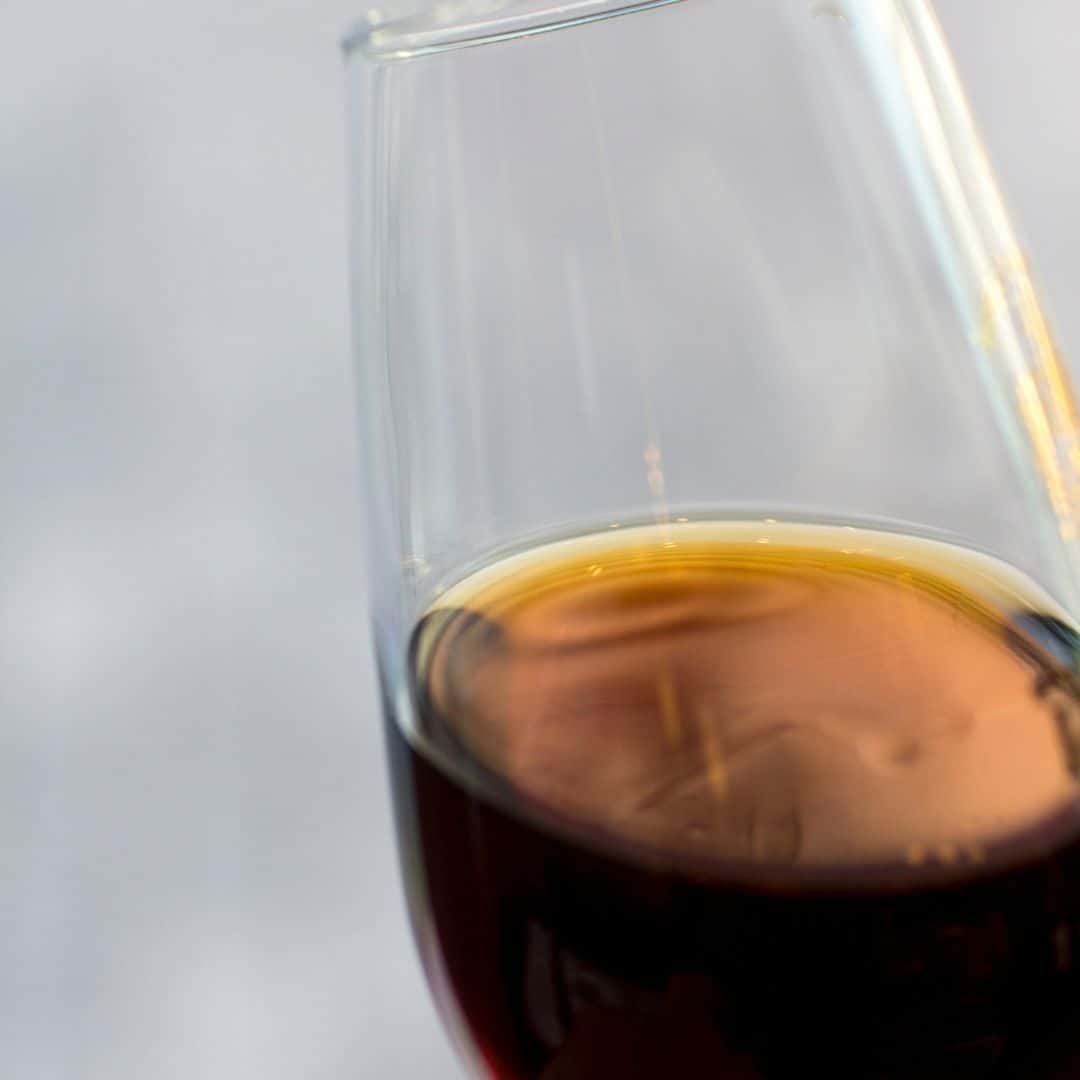 I hope you love this recipe! 
Step by Step Instructions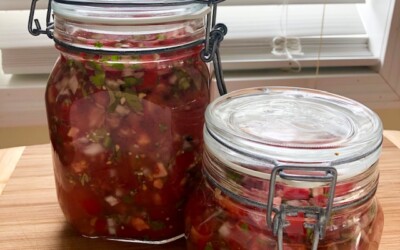 By: Chef Laura Bonicelli Preserving food with fermentation is an ancient process. Like canning and pickling, it's easy to do in your home kitchen. Buy your ingredients at your favorite Farmers Market! about Tangy Fermented Red SalsaFermented foods have significant...