By: Chef Laura Bonicelli  Chicken Tetrazzini is an American dish. It's unclear which chef, but a chef, created it in honor of Italian opera singer Luisa Tetrazzini when she debuted as Gilda in Rigoletto in San Francisco in 1905.  Buy your ingredients at your favorite Farmers Market!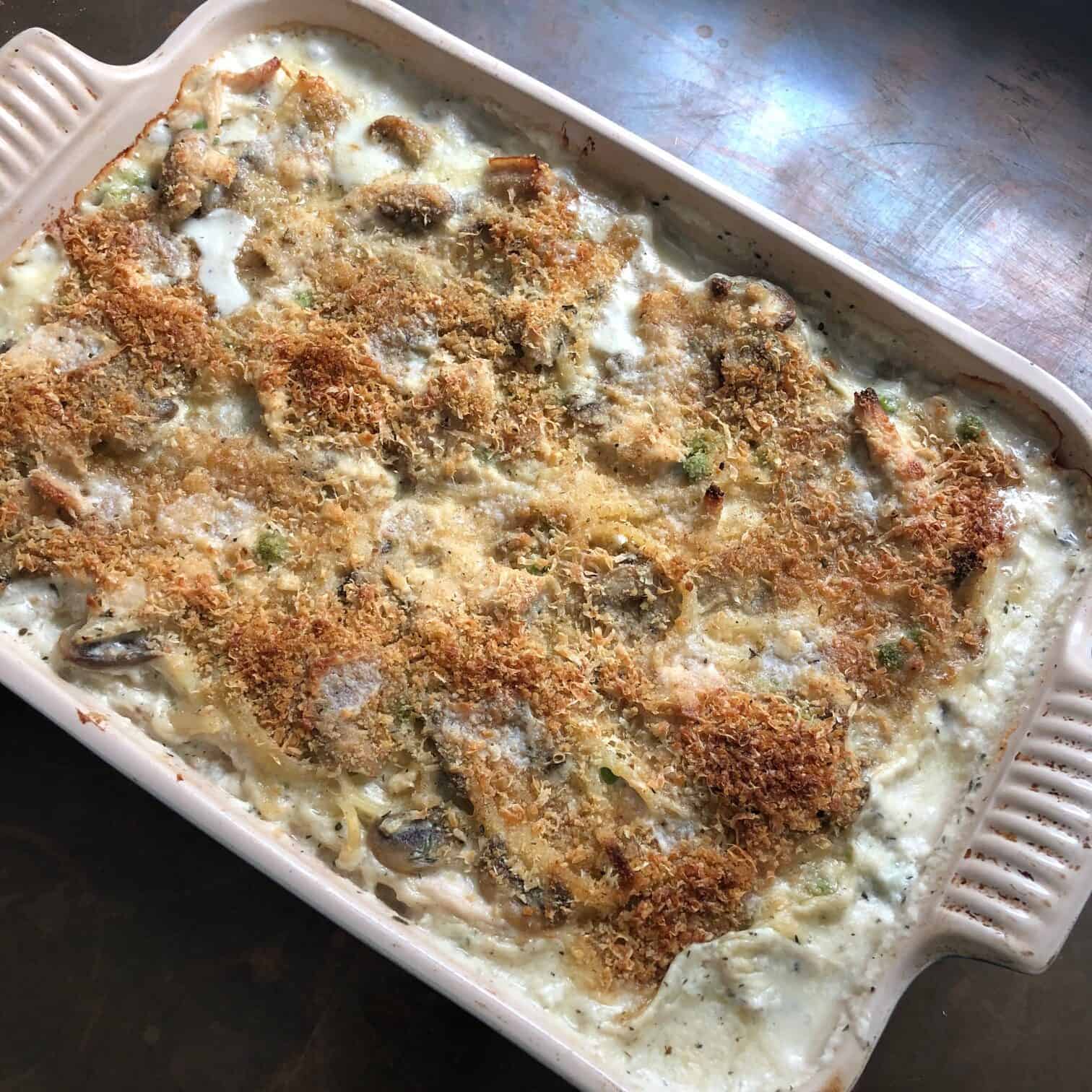 Even with its glamorous origins, Chicken Tetrazzini has many simplified recipes as it became an ordinary casserole in the 1950s. You'll find turkey, shrimp, and even scallop tetrazzini recipes. A breadcrumb topping is standard, as is a cream base.
The Chicken
I cook the chicken first, shed it, and set it aside. If you have leftover chicken or turkey from a roast, here's an excellent opportunity to use it. In my house, Chicken Tetrazzini is a frequent day-after-Thanksgiving dinner. I'd venture to say we enjoy the day after dinner just as much as the grand event!
The Mushrooms
Mushrooms are always in Chicken Tetrazzini. I cook them with onion, garlic, and fresh thyme. Adding and cooking off the wine gives the dish its signature richness.
The Bechamel
In my Chicken Tetrazzini, we are using a classic bechamel sauce made with milk and cream. I also sneak some chicken stock into the mix for extra flavor. The sauce starts with a roux made of butter and flour. Add the liquid in slowly to ensure the sauce is smooth. You'll see it begin to thicken as you stir. The bechamel may seem thin when you mix it with the pasta, but don't worry; the starch from the pasta will help thicken it when it bakes.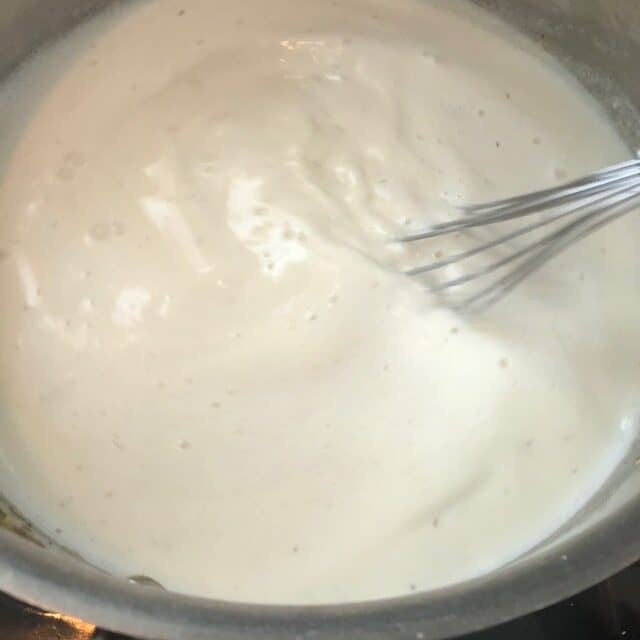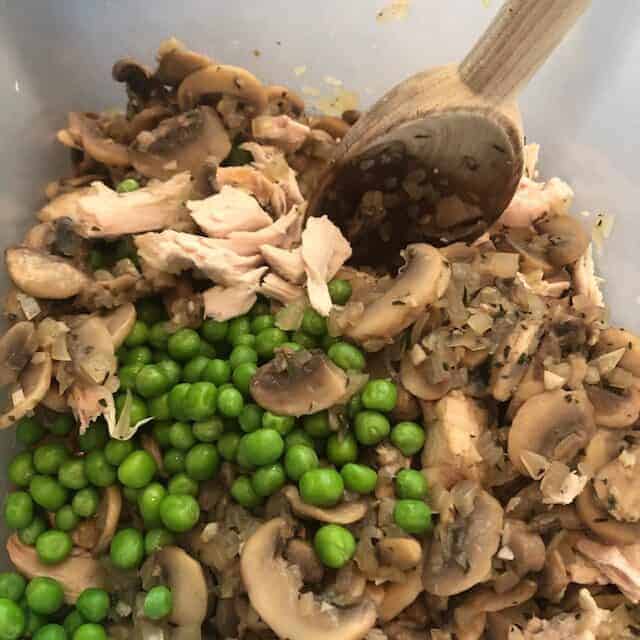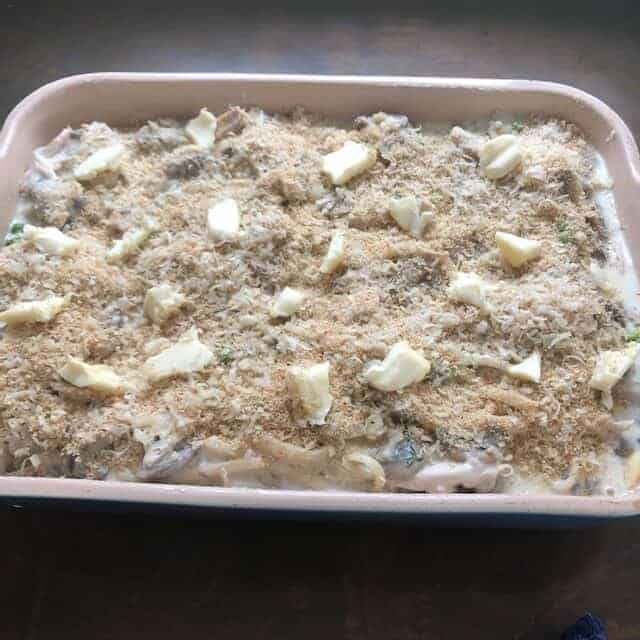 When you finish all of the Chicken Tetrazzini elements, the chicken, the mushroom mixture, and sauce, it's time to put it all together. I add some fresh parsley and thawed frozen peas. Finally, I top it with a mixture of bread crumbs and Asiago and dot the top with butter. Bake the Chicken Tetrazzini until golden brown and bubbly. Let it sit for a few minutes before serving.
I've highlighted a few other dishes that might complete your menu. I hope you love this recipe! If you do, please rate it below.
Step by Step Instructions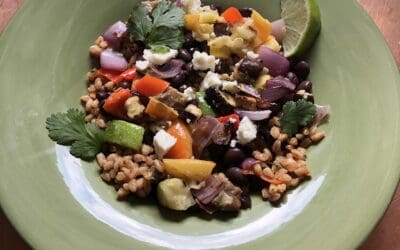 By: Chef Laura Bonicelli My Mexican Farro Bowl is a Fusion of the nutrient-rich grain farro and bold traditional Mexican flavors.The Nutritional Powerhouse Base🌶️🍯🌿🇲🇽 The foundation of this dish is farro, an ancient grain known for its chewy texture and nutritional...