By: Chef Laura Bonicelli
Risotto with Fresh Asparagus is a perfect light supper. I make this dish in the early spring when the asparagus is young and tender. Check your favorite Farmers Market!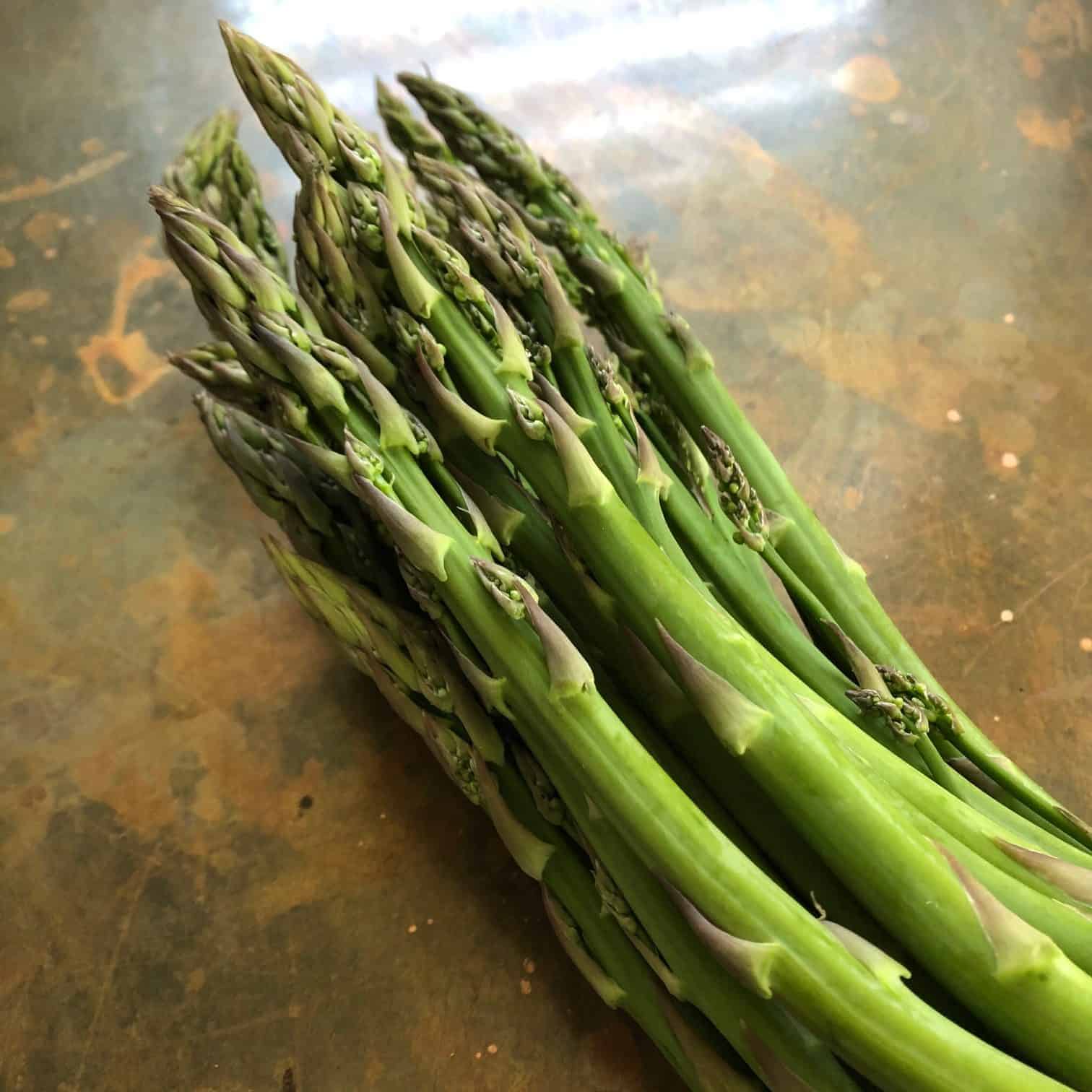 One of my favorite farmers market vendors says, "the best way to cook asparagus is – don't!" I get that. It's the reason I wrote Risotto with Fresh Asparagus with the vegetables added at the end. Over the years, I've gotten down to the 15-second blanch. Even my Creamy Asparagus Soup recipe has slightly blanched tips as a garnish. Blanching takes a bit of the rawness away – but it's about bringing up the color. Of course, I cook some of the asparagus entirely in the soup base for the Asparagus Soup. But, other than when I plan on pureéing asparagus, I prefer it barely cooked.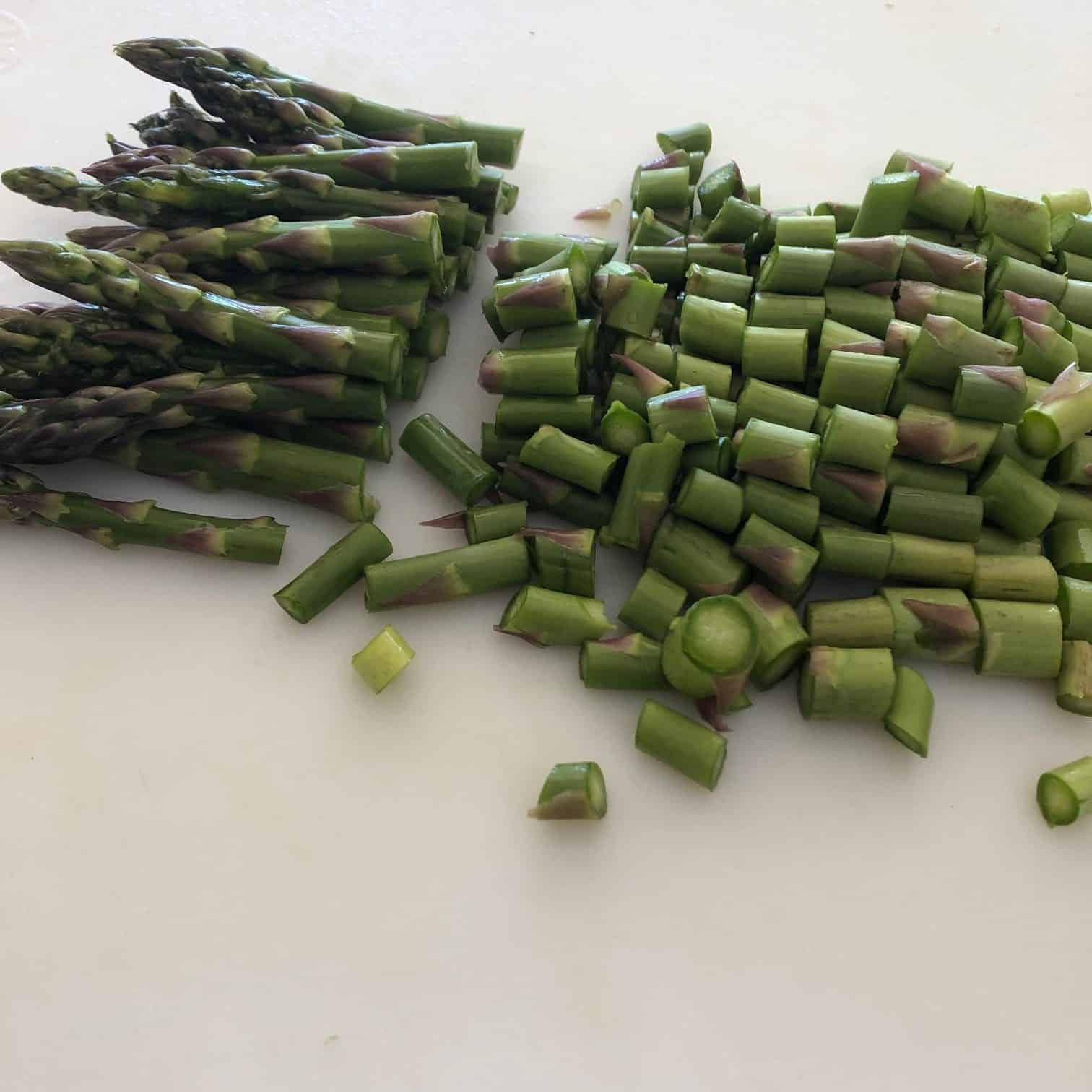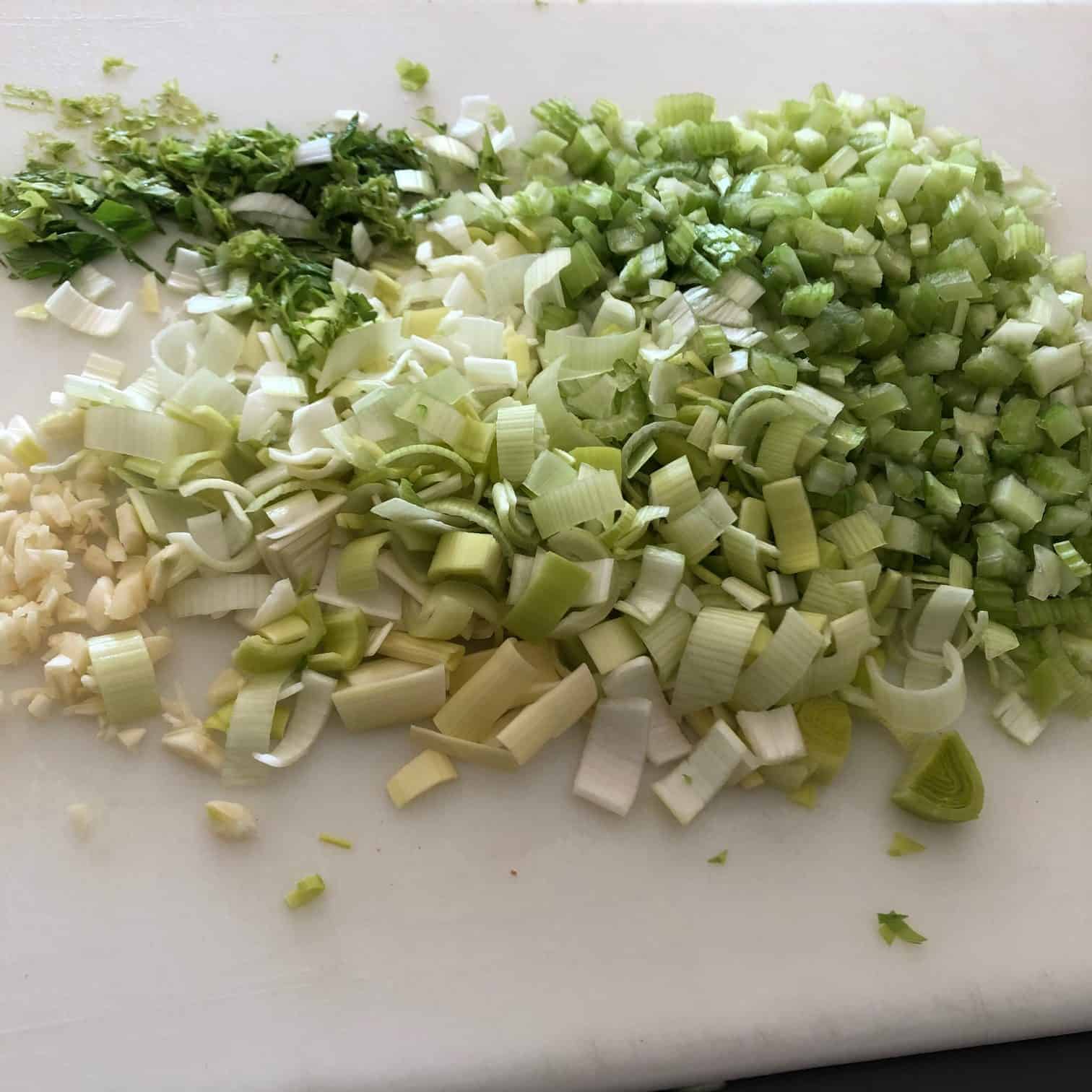 I am using a lot of celery here. It has a noticeable presence in the flavor of the rice. Make sure you take your time and sweat the vegetables. You don't want to brown them; gently cook them until you're ready to add the rice.
You can't get away with omitting the wine. So, don't even try it. That being said, if you don't want to use wine, use half the amount of a good quality white vinegar and cook it off. The wine adds depth to the flavor of the risotto but also releases the starch from the outside of each rice kernel. Remember that each step is essential in making risotto. It's not a complicated process, but it is a process.
I add in the asparagus when the risotto is nearly done. The heat of the rice and the final addition of stock is enough to cook the asparagus barely. The beautiful green color and snap of the vegetable stay entirely. Undercooking asparagus is the best option.
Of course, I finish the dish with cheese. That's traditional – not just me. Typically, I garnish this with fresh ricotta cheese. Occasionally though, I'll drizzle a little cream in at this point or 1/2 cup of fresh ricotta.
If I decide to serve a salad, I love serving this risotto alongside my Spring Pea Ricotta Salad.
I hope you love my Risotto with Asparagus recipe! Buon Appetito!
For more recipes like this: Join the Club! 
Just looking for a place to start: Here's a good place to begin.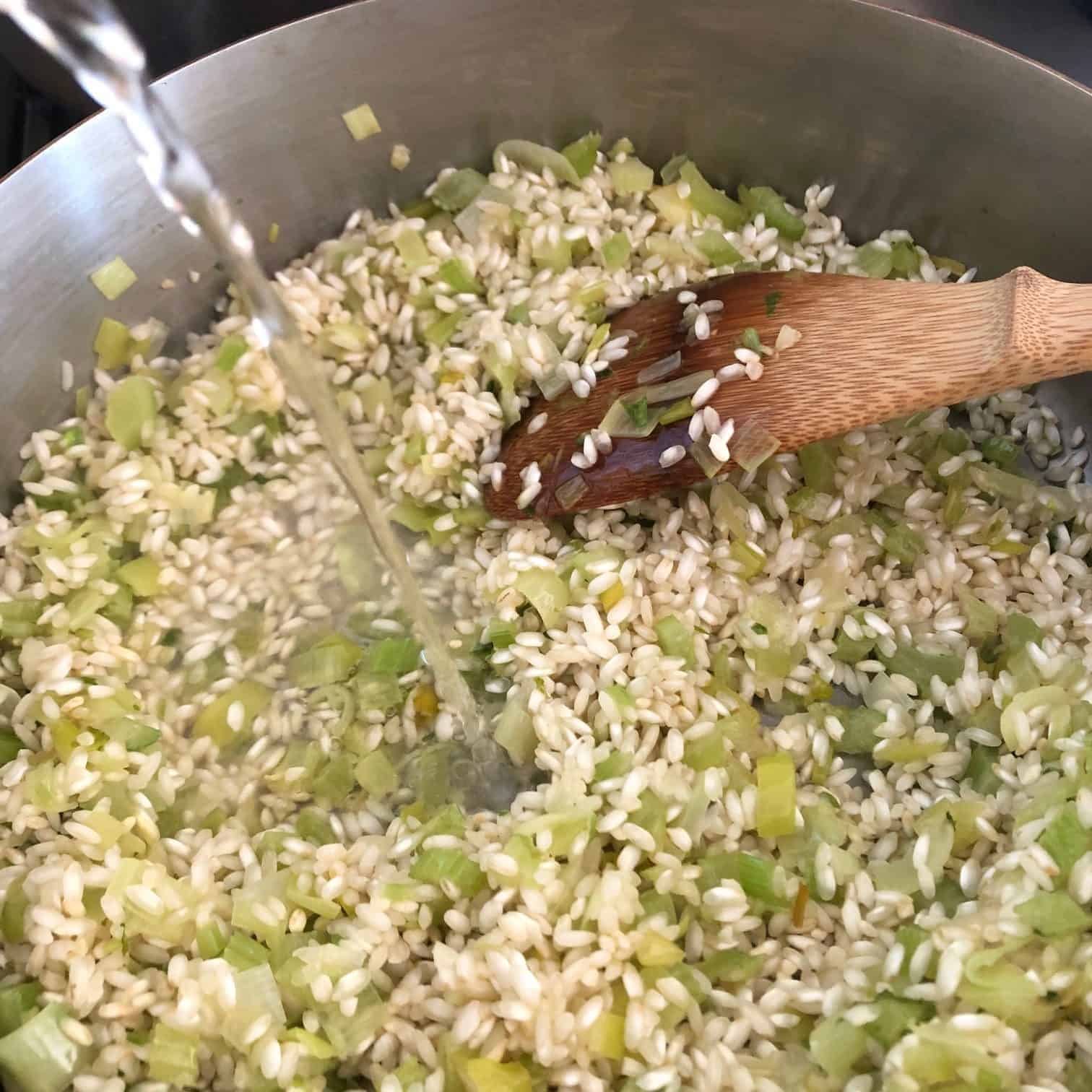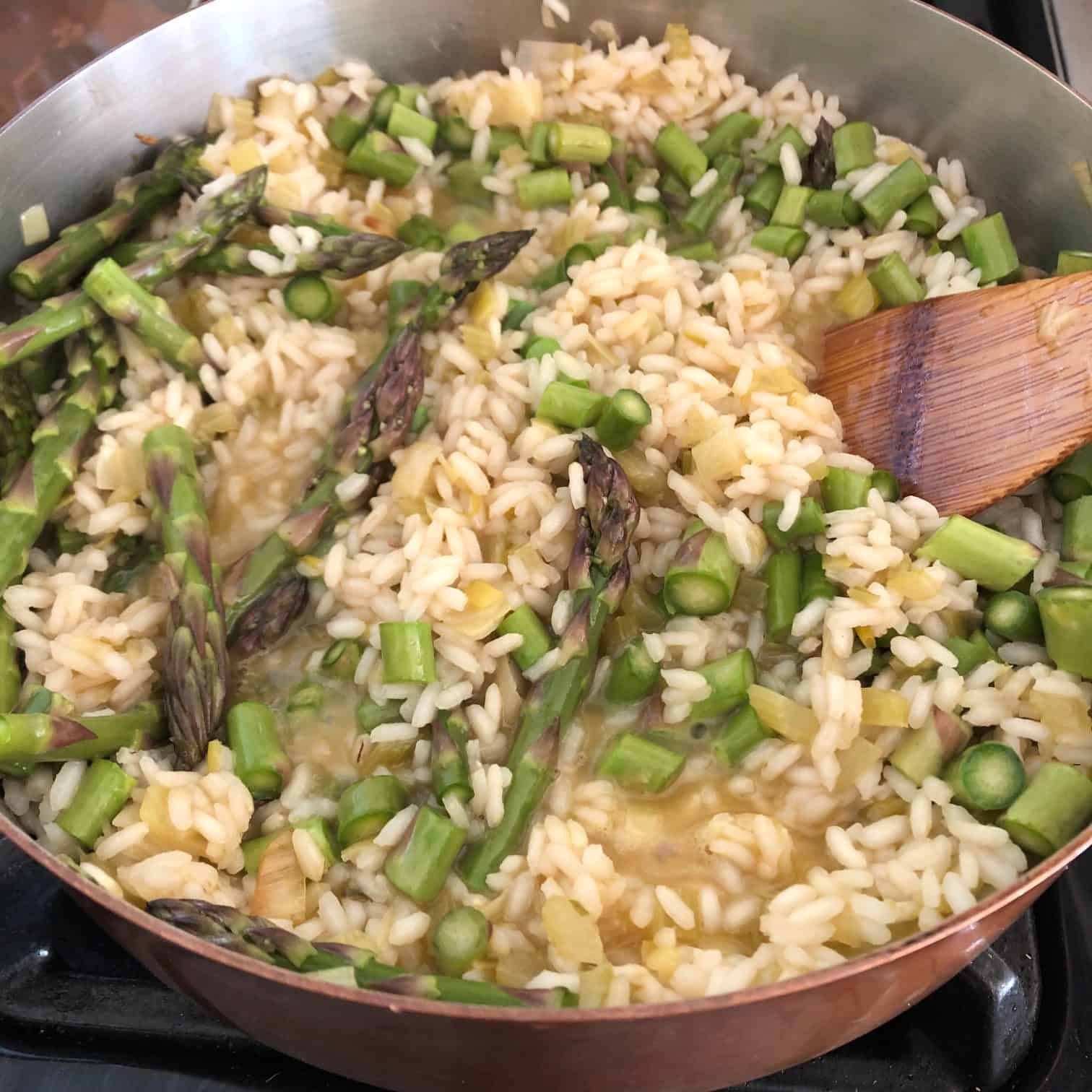 Step by Step Instructions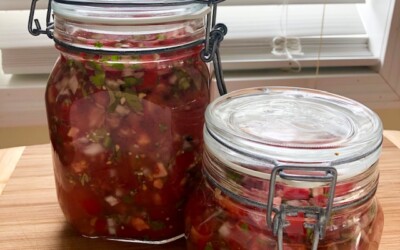 By: Chef Laura Bonicelli Preserving food with fermentation is an ancient process. Like canning and pickling, it's easy to do in your home kitchen. Buy your ingredients at your favorite Farmers Market! about Tangy Fermented Red SalsaFermented foods have significant...